01. 07. 2021
The Odra riverbanks
are one of the most popular places for walks with families and dogs as well as spending free time with friends. It's not a surprise: the proximity of nature allows one to relax and take a break from the challenges of everyday life. Unfortunately, it's not a rare situation that the coastlines are heavily littered and it's easy to stumble upon the infamous "treasures" - often remnants of the relaxing walkers.
This year's edition of the Clean Up Campaign - OPEN TO THE ENVIRONMENT - exceeded our wildest expectations - there were more than 100 people from nearly 50 companies!
We started at the tavern "Zacumuj", where each registered participant received a starter pack containing protective gloves and garbage bags provided by EKOsystem, water in an ecological glass bottle sponsored by Hunters and a beautiful gift magnet with an engraving from Tabula Media.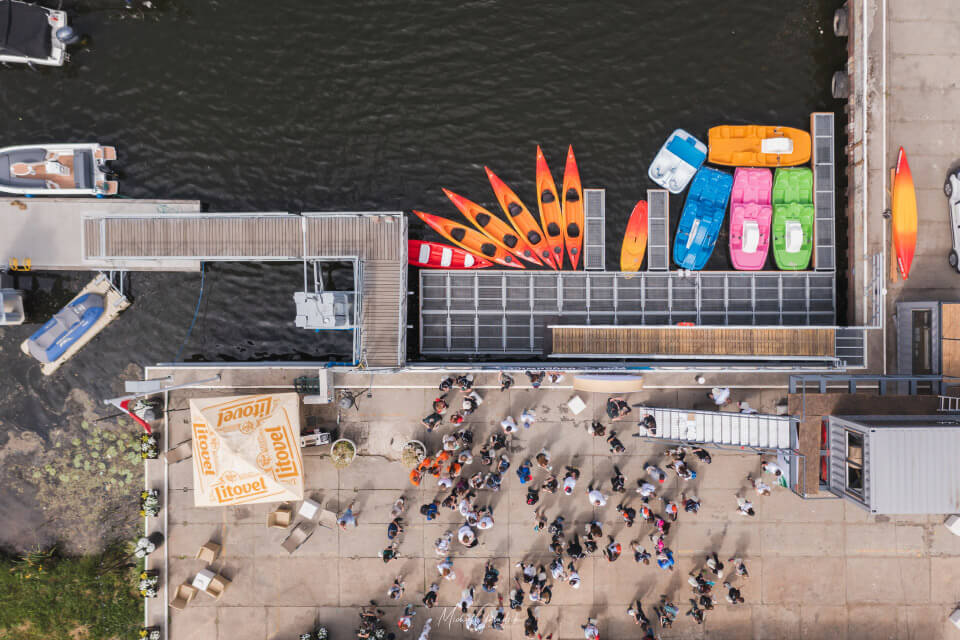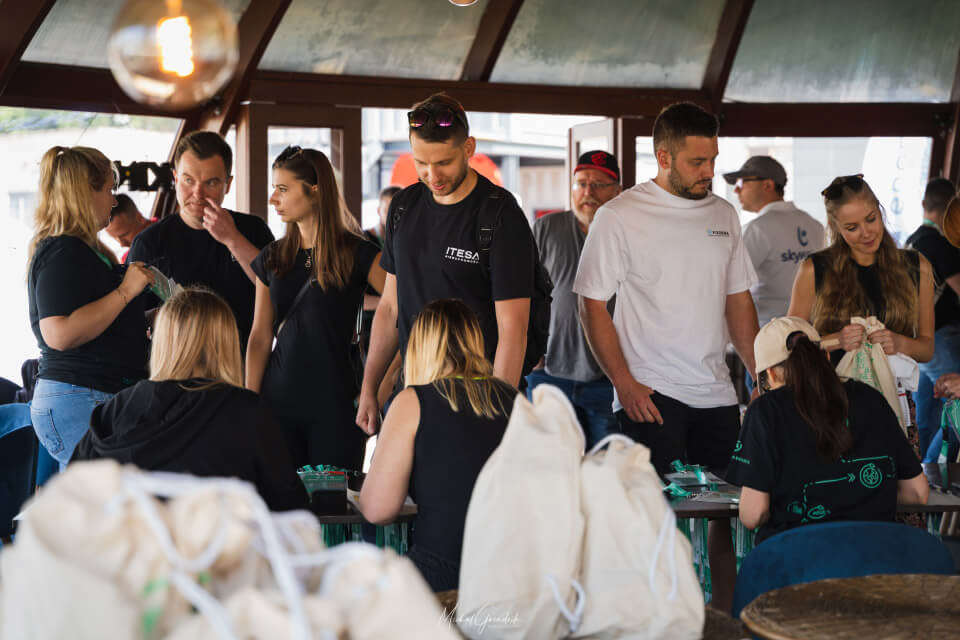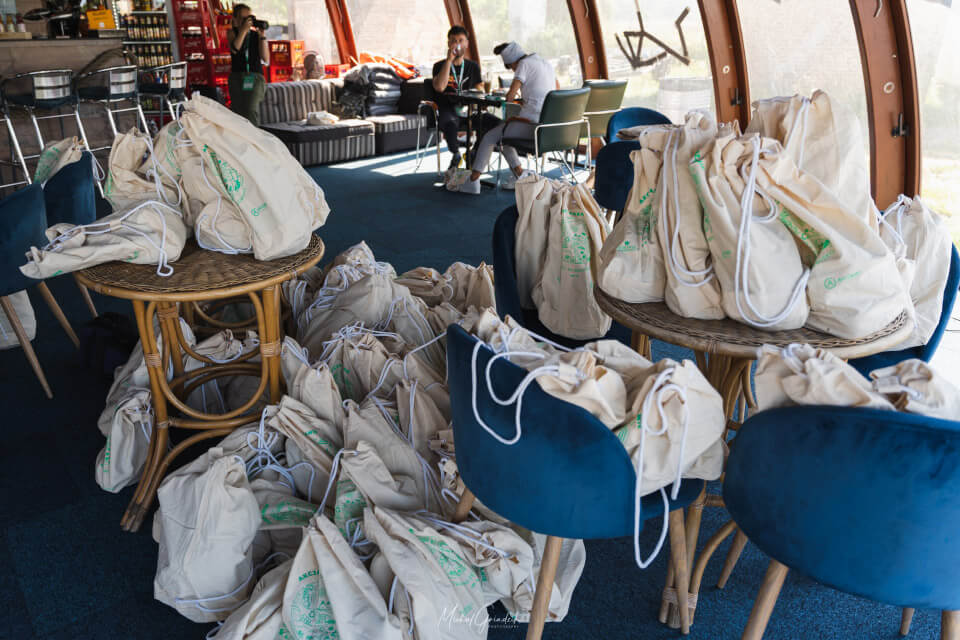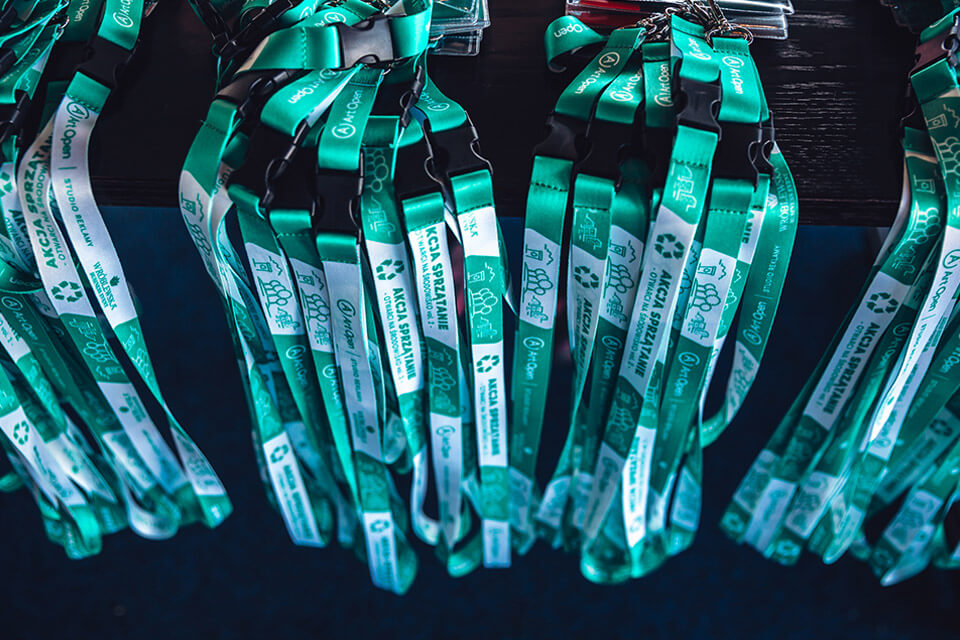 Start
Once we got to know each other a little bit better and had a cup of delicious coffee provided by Zacumuj tavern and ATM Group, and the official start of cleaning was about to take place soon, we presented a surprise - a competition with prizes. The whole idea was about collecting stickers for each full bag of garbage or a piece of bulky waste (and the amount of the latter appeared to be surprisingly large).
For the 1st place, the prize was a voucher for recreational, two-hour sailing with the instructor of the Wrocław Club "Żeglarz", Vincent Peter.
2nd place was awarded with vouchers for a number of regenerating and relaxing treatments at Harmony Clinic.
The winners of the 3rd place received a set of eco-friendly wheat gadgets.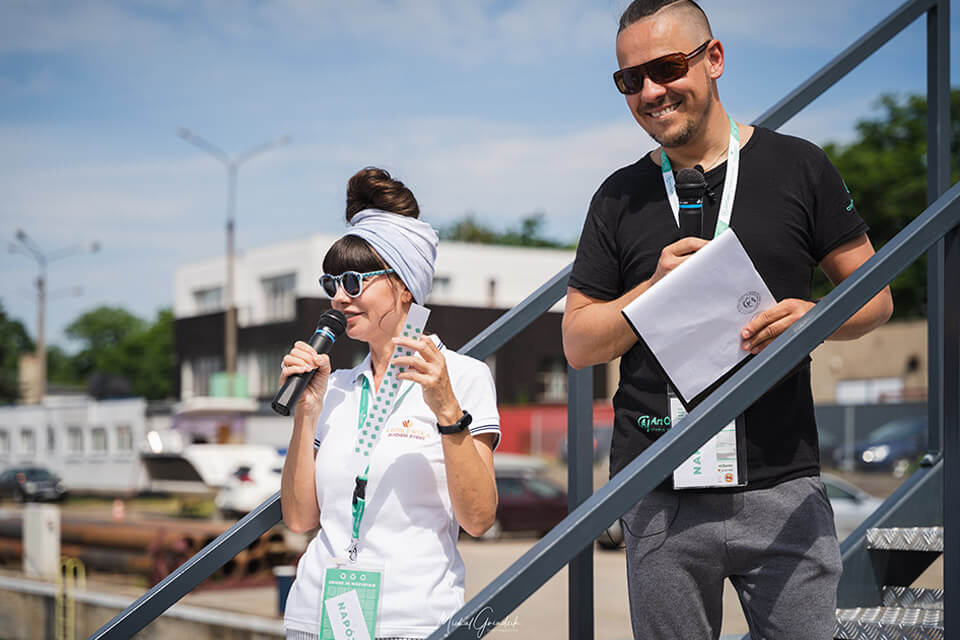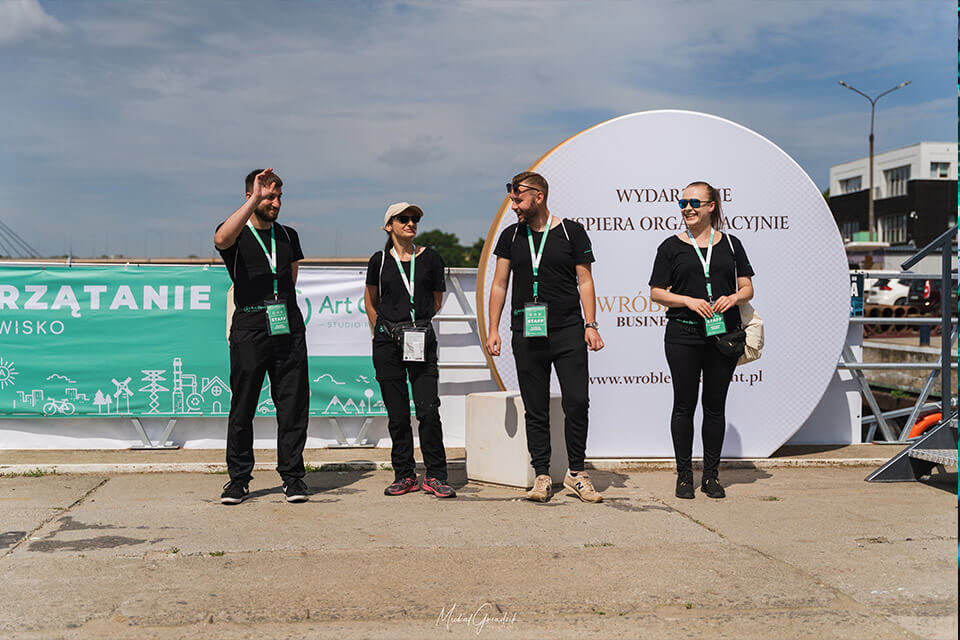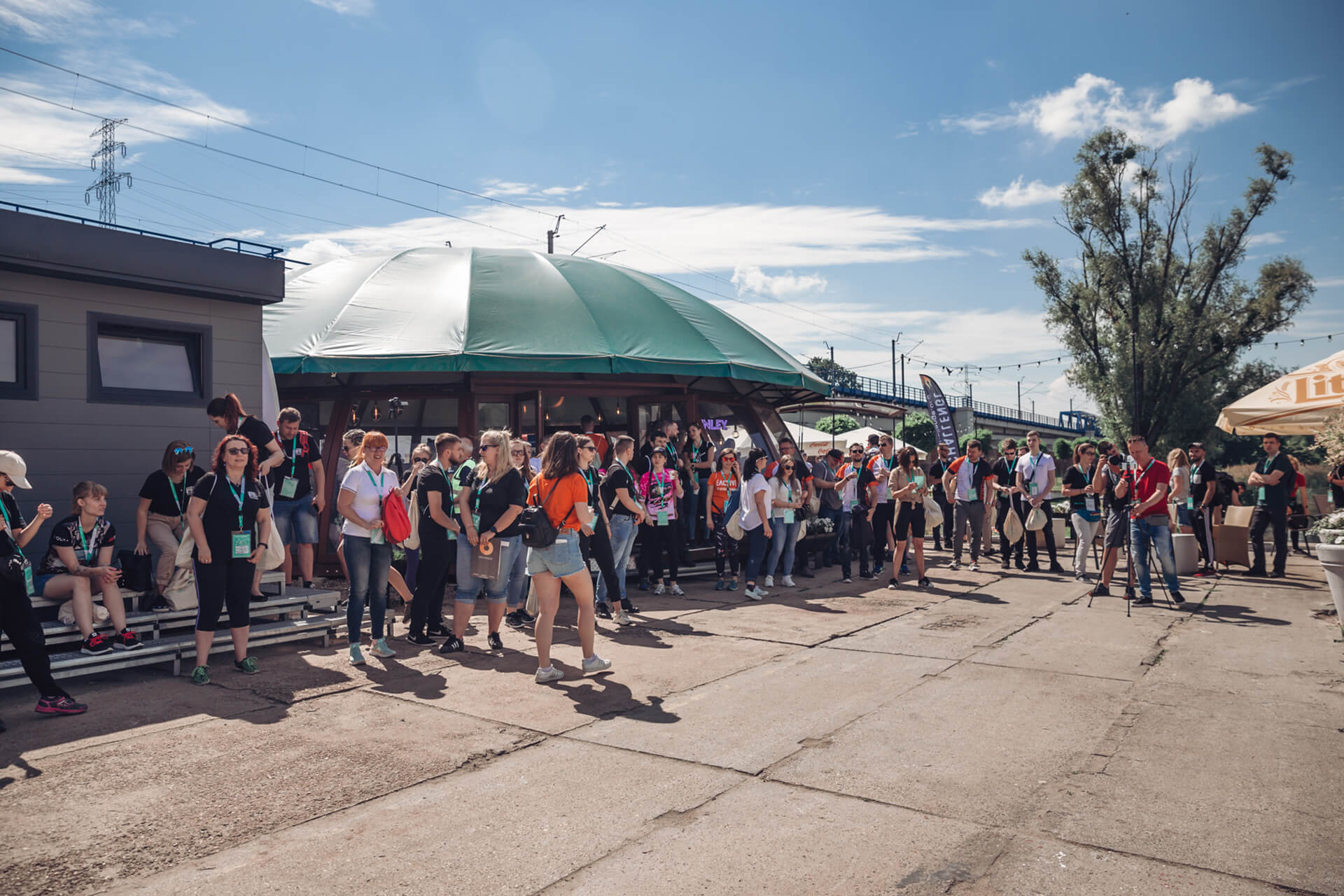 The commitment to cleaning up and collecting stickers was immense
participants found sofas, armchairs, road signs, chairs, fridges - all the furnishings of a house.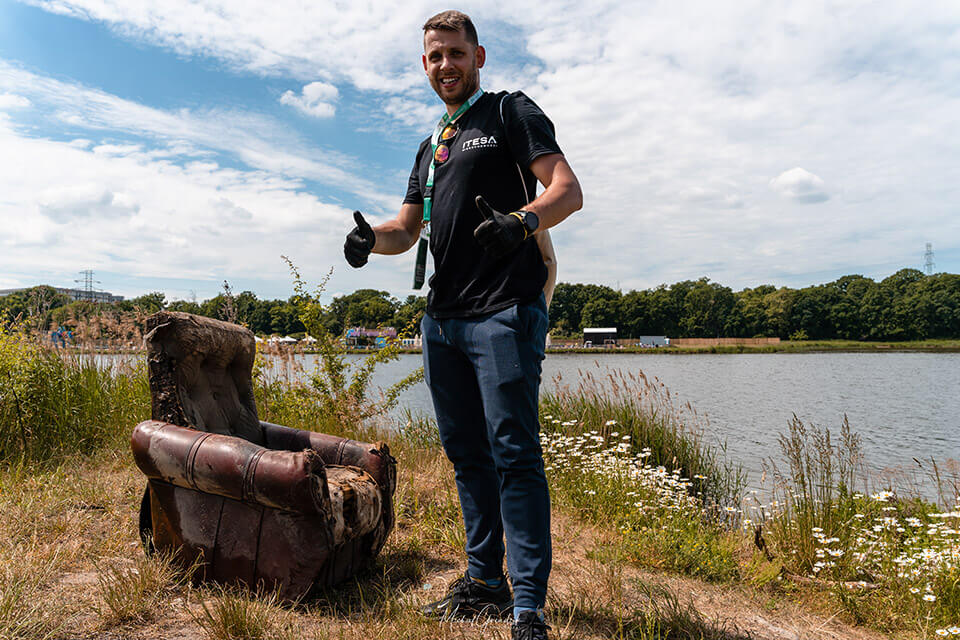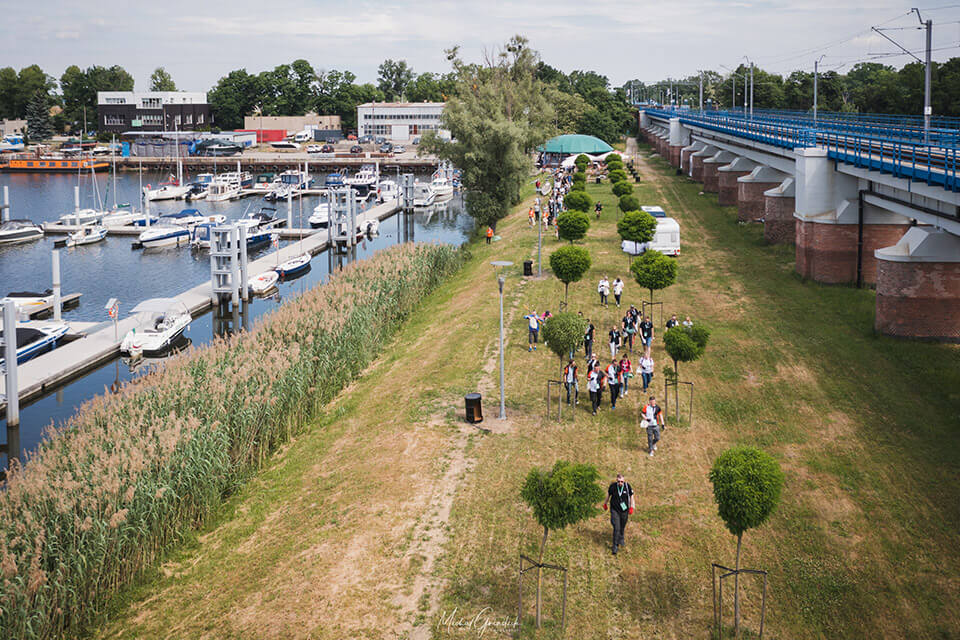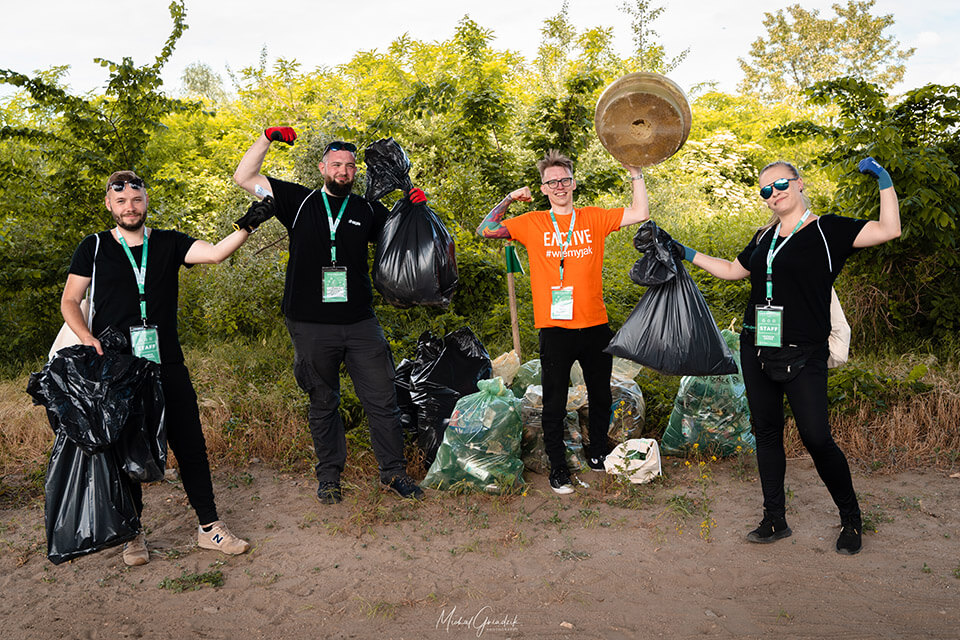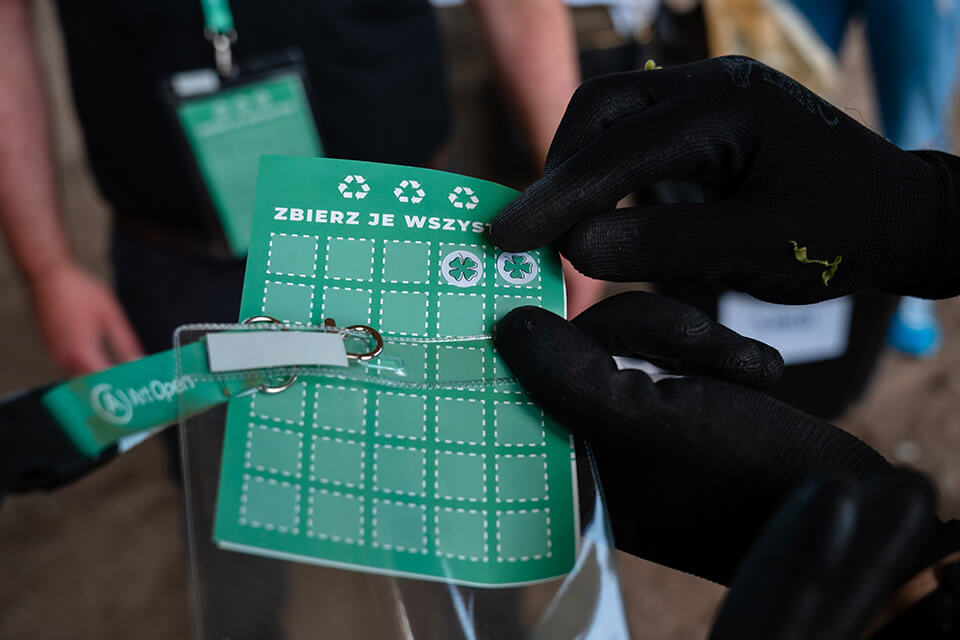 We thoroughly cleaned up the entire Osobowice Fields, filling two containers with rubbish!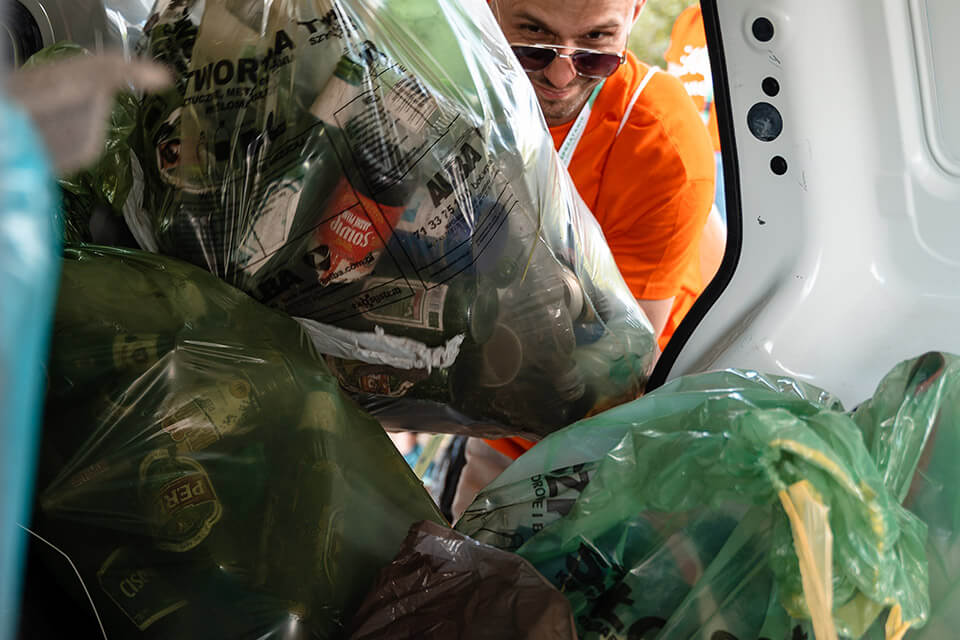 After all the hard work,
rest is due! We all visited the beach bar Hot Spot, where we were welcomed by Pan Precel and his delicious pretzels, and 4 challenges with cold drinks.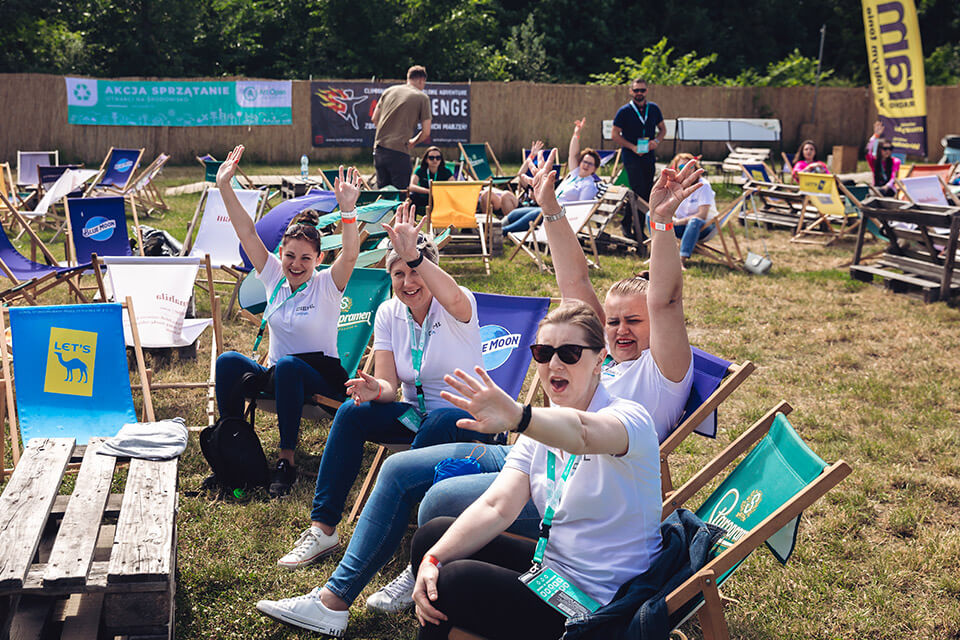 Results
The solution to the competition surprised everyone - the number of stickers collected exceeded 30!
Congratulations to the winners!
I place – RKB Insurance Broker - the girls hacked the system and smashed the sticker bank!
II place – Eactive #wiemyjak - great dedication despite allergies, second place! Great respect!
III place – Fixokna - the commitment to collecting and finding various "treasures" has borne fruit! Bravo!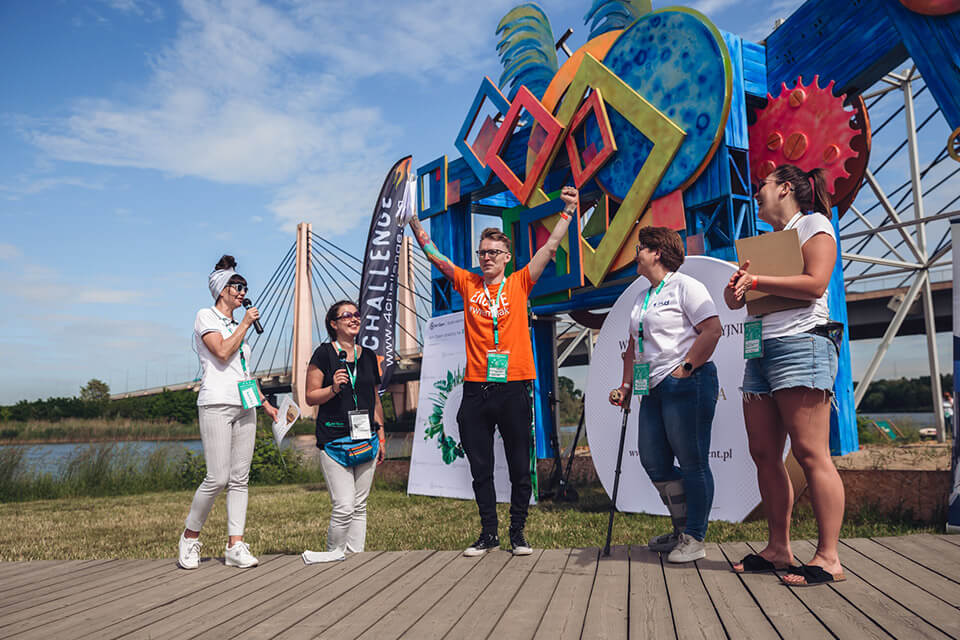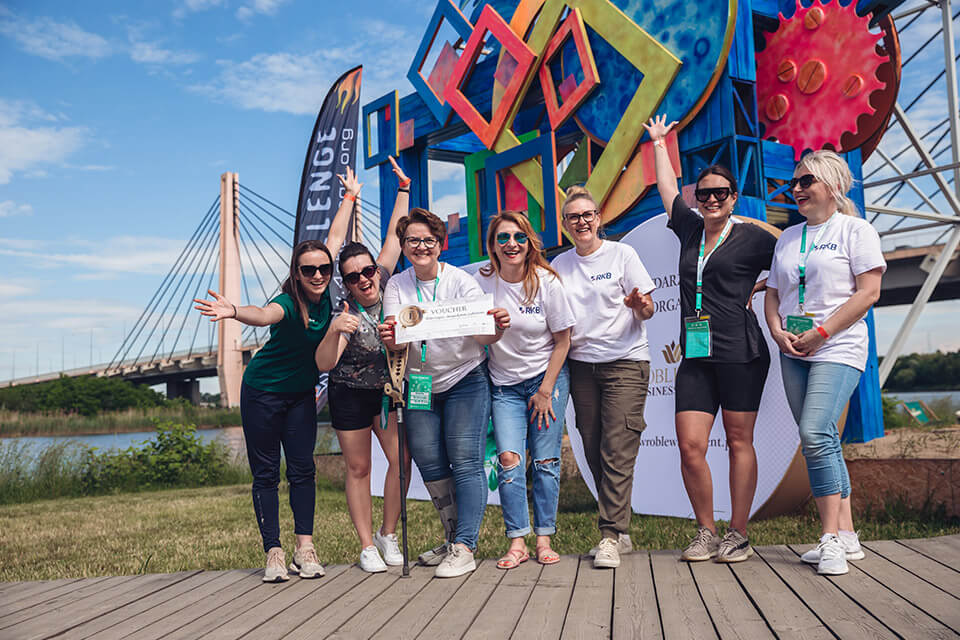 🙌 Once again, a big thank you to all the participants in our Clean Up Campaign ❗
♻️ Izba Gospodarcza Europy Środkowej ♻️ Energia Polska Solare ♻️ RKB Broker Ubezpieczeniowy ♻️ Partnerski Klub Biznesu Wrocław ♻️ Skywater ♻️ Tax Advisors Group sp z o.o. ♻️ Tłumaczenia Niuans ♻️ Pan Precel ♻️ 4challenge ♻️ Elektrotim S.A. ♻️ Alkan Hurtownia Elektryczna ♻️ Hunters ♻️ Relax Lures ♻️ LG Electronics Wroclaw ♻️ De Dietrich Polska ♻️ ZF Group ♻️ mToilet ♻️ ENERIS Ochrona Środowiska ♻️ LET PR - agencja public relations & media relations ♻️ Multum PR ♻️ Merck Business Solutions ♻️ Prodigo - source of resources ♻️ Eactive #wiemyjak ♻️ KIPP Polska Sp z o.o. ♻️ Harmony Clinic ♻️ Nadzory Conceptum ♻️ DIEHL Controls ♻️ ZEC SERVICE ♻️ Gnejsy.pl ♻️ Koleje Dolnośląskie S.A. ♻️ Szwalnia Ogrodowa ♻️ TabulaMedia Creative Advertising ♻️ Alektum Group ♻️ VOLTA 4 ♻️ ITESA Nieruchomości ♻️ AutomateMeUp ♻️ Fixokna ♻️ 3LP SA ♻️ ASCO SECURITY
🎥 Watch the video for a reminder of this fruitful venture 🌿
High-definition video to download below:


🎤 Interviews with participants 😎
High-definition video to download below:


Do you think the event was successful, fun and it would be great to meet again?
Write what you think about our team:
♻️ We regenerate and see you next year! 💪
We owe the beautiful pictures to Michał Gniadzik and Patrycja Dzwonkowska, and the brilliant drone and camera shots to Tomek Popiel, Andrzej Witczak and Adam Folta - thank you!