Virtual reality
Imagine a brilliant movie that has not been closed in a rigid 2D framework. Just like in the real world, you can look around in it, take full advantage of the unlimited resources of virtual reality and it's exclusively your decision what you focus your attention on.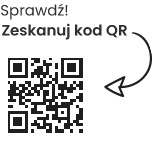 VR and AR technology
3D products
Virtual walks
Technology VR and AR
We have entered the 3D virtual world and we can experience it not only in the cinema, but also in our own office, at home or in the garden. VR technology offers unlimited possibilities of presenting products, objects and characters existing only in the virtual world.
3D products
Do you have an idea for a beautiful piece of furniture? Do you find it difficult to convince a potential buyer of its extraordinary possibilities? We will design its 3D version in AR technology, which you can place in your apartment or office, or at your client's place. This way of presentation will soon be extremely popular. Stand with us in the avant-garde and set new trends.
WEB VR projects
Interactive VR projects available from the browser level, made in the webVR technology. They can be placed on a website in 3D mode and are perfect for presenting products on VR glasses. They allow the user to dive into the virtual world while interacting with objects, they can take the form of a virtual walk, game, interactive presentation or training. This innovative way of presenting services allows you to be remembered by the recipient through an interactive experience that stirs the imagination. Provide your clients with an unforgettable experience and present yourself in a modern way.

Test our VR project - click on the frame below and use the arrows on the keyboard to move in 3D space, click on the logo or ball model to interact.
360 Photos and virtual walks
360-degree spherical photos will help you present a space in an unforgettable way. Virtual walks will be perfect for presenting real estate or areas and objects to be visited. We will take professional 360 photos for you and program the virtual walk interface. Below is a small sample - move the cursor over the square and click to change the environment. Have fun!
VR, AR and webVR technology, 360 photography and virtual tours
Virtual reality - once just a fantasy, today an undeniable fact. It would seem that creating VR is a fancy, unnecessary idea of modern civilization. The truth is far from that: VR technology can be used in very interesting ways, not only to have some fun. Example? Virtual walks around real estate. Nowadays, face-to-face meetings are very limited and often impossible. Therefore, attending virtual walks allows you to visit many places without leaving your home. Special goggles or a telephone application are used to present VR reality and 3D objects. The image is processed in a way that makes the visitor feel like in the real world. While walking around the premises or visiting clients, you can freely see the apartment, building or other object. Photos are a very good carrier of information, but the possibility to view the object in a three-dimensional format definitely makes the decision to purchase easier.

Yet another way to use VR for your business is creating a prototype of an object that is still in the design phase. Before it's produced, you can present it to potential customers. Each of your products can be presented in a 3D version. The smartphone application, developed for presentation of VR objects makes the whole process easier. You can show your products on any smartphone, so you always have an excellent presentation tool at hand.

This is a very convenient solution when it comes to interior design. The picture of the interior is imposed by an object in a 3D version - a sofa or any other product. Thanks to this, we can check whether this type of furniture fits the room's design or the spot we want to put it in. We can do this with any object: a wall picture, chair, curtains, windows, doors, lamps, cars, tractors - anything you need, you name it.

We can prepare a program and equip the parties with appropriate tools, such as goggles, smartphone applications and others. As a part of the entire project, we can also provide training in the use of VR tools as well as the possibility of using them in business activities.

VR gives endless possibilities of realizing every vision, even the most unbelievable one. In virtual reality, we are only limited by our imagination, and its basic feature is that it has unlimited possibilities.