Book calendars and unique notebooks for you and your loved ones
You start each new year with new resolutions and goals, full of faith in their realization. To put them into action you need a good and precise plan. Reach for the pen to write it in the new calendar in an elegant lining, decorated with graphics or embossing. Your new goals and plans have a great frame.

Individual luminaires
Stone and grass paper
Original blocks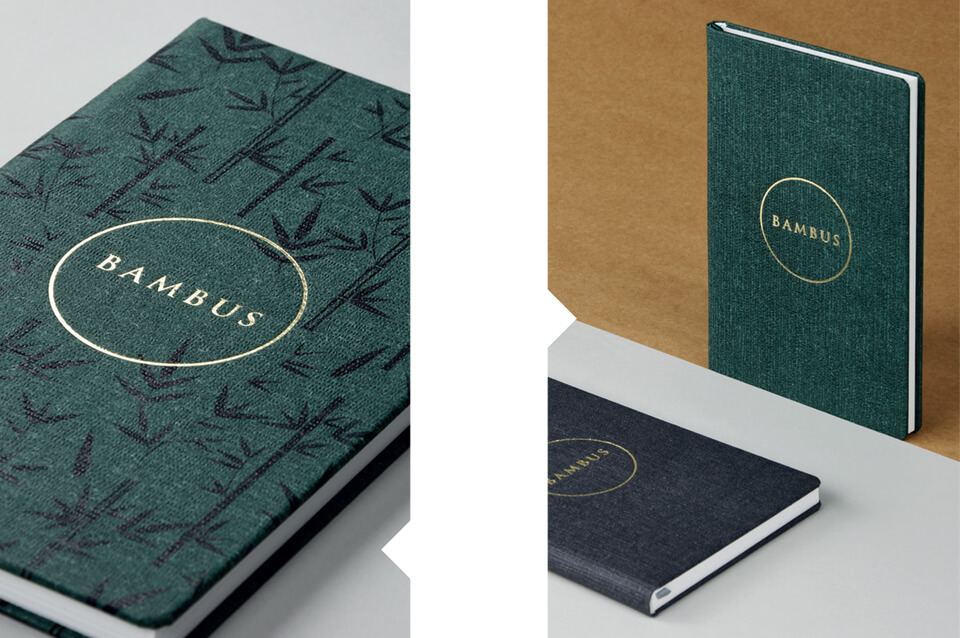 Personalised look
We live in the era of internet communication. A large part of our lives is focused on virtual activities. Despite this, classic calendars are still very popular. Beautifully framed and designed they are reliable, timeless and always ready to use even if your internet connection fails.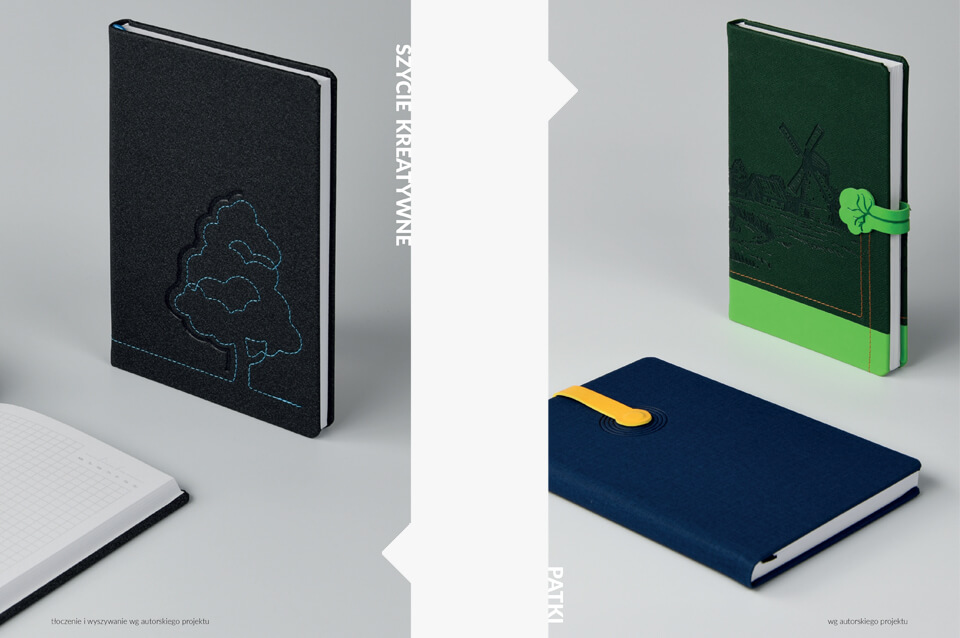 Did you know that...?

One ton of stone paper saves the planet 34 liters of water, 75 kg of pollution, 19 kg of waste and 477.5 kW of energy!
The production of stone paper is fully ecological - wood and water are not needed here. What is more, the paper is biodegradable, making it suitable for reuse.

Our stone paper is an eco-friendly paper, consisting of 75% calcium carbonate and 25% binder, including resin and polyethylene. The calcium which can be found in the composition makes the surface of the card naturally white, smooth, slightly velvety to the touch. An extremely important advantage of stone paper is its high resistance to tearing and moisture. After flooding the sheet with tea, water or any other fluid, the notes do not smudge, and the paper is still suitable for writing.
Key features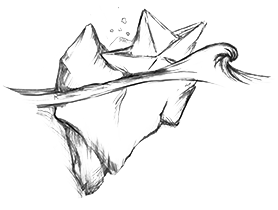 Resistant for tear
Stone paper, unlike traditional paper, is highly tear resistant.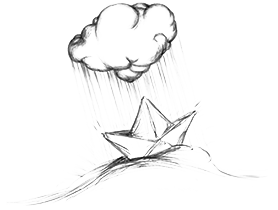 Resistant for water
High resistance of paper to water and grease, effectively protects your notes from damage.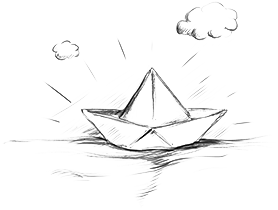 Pure white
Calcium, which is the main ingredient in stone paper, allows for a natural white effect.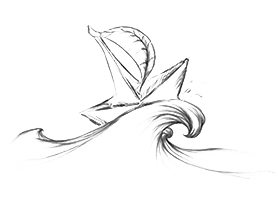 Ecological
Stone paper production is eco-friendly - water and wood are unnecessary.
Extras

Coloured edges
a possibility of colouring the edges of the calendar block or notebook
- minimum 100 pieces

Notebook spine rubber band
place for a pen,
rubber band 10 mm

Vertical rubber band
rubber band 10 mm

Horizontal rubber band
place for a pen,
rubber band 10 mm

Envelope
size | for any format

Swarovski crystal
glued to the frame
size | 10 x 10 mm
M1
brushed aluminum plate for engraving
size | 40 x 14 mm
engraving area | 38 x 12 mm

M2
brushed aluminum plate for engraving with embossed year
size | 40 x 14 mm
engraving area | 26 x 12 mm

M3
finochrome year glued to the binding
size | 45 x 9 mm

M4
finochrome year glued to the binding
size | 10 x 10 mm

M11
metal clasp (silver matt) riveted to the metal hinge with magnet closure
engraving area | 26 x 8 mm

M14
square tin (silver glitter) attached to the cover with 2 mm rubber band
engraving area | 15 x 15 mm

M15
rectangular metal plate (silver matt) mounted on 10 mm rubber band
engraving area | 34 x 12 mm

Magnetic patches
closed with a magnet with a pen holder magnet hidden in the binding
engraving area | 8 x 8 mm

Pendrive 16GB
size | 34 x 11 mm
engraving area | 28 x 8 mm

Engraved Personalization
personalization by design

Embossed personalization
font | latin it capital 4 mm

Rectangular pocket
Pocket made of foil
size | 90 x 60 mm

Pen loop
rubber 10 mm

Ribbons
woven, sublimation ribbons

Triangular pocket
Pocket made of foil
sizes | 80 x 80 mm, 100 x 100 mm, 120 x 120 mm

Pen holder
handle made of eco leather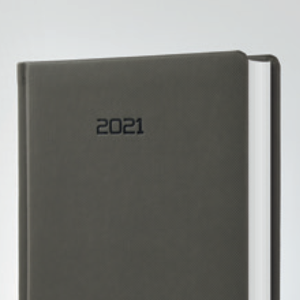 Stamped year
current date stamped on cover
Book calendars
In the era of common digitization and the omnipresent Internet, in the maze of various mobile applications, effortlessly available on any mobile phone or tablet, traditional calendar and notebook - appear as relics of the past. Is that true though? Is even the best application able to replace this unusual, direct contact with the real object held in your hands, written with your handwriting? Book calendars and notebooks are by no means a creation of virtual reality.

Notebooks and calendars are timeless inventions, often beautifully framed, also with modern materials. Decorated with unique patterns, they are an ornament of the office, but also look beautiful in a purse or briefcase, arousing interest and admiration. They are reliable, independent of the flaws of modern technology. What they contain is permanent. It can even be unwashable, water-resistant, like all the notes on the stone paper from which some of our notebooks and calendars are made.

Typing characters and letters on the keyboard is hard to compare with the pleasure of handwriting on smooth or textured paper. Handwriting is now part of the canon of widely available and popular skills. For a long time from now, humanity won't say goodbye to writing - we daresay it might never happen - which in the past was reserved only for the elite. The more we should appreciate it and be grateful for the ability to write. To enjoy this skill by filling the pages of a notebook or calendar with beautiful handwritten notes. Are you familiar with the trend and the idea of eco? Grass paper notebooks are waiting for you. The interesting texture and thickness of the paper is an additional element enriching the notebook. Writing on invoice paper is a bit like writing on handmade paper, it evokes memories of the past. Let's take care of our plans, dreams, goals and projects, writing them permanently on the pages of notebooks and calendars, giving them a great frame. Thanks to a variety of materials, bindings, patterns, formats and additional decorative elements - we can create an absolutely unique notebook and calendar for ourselves. We recommend buying a set of both of these products because the notebook is a perfect complement to your personal calendar. It allows you to freely develop your thoughts - treat them analytically, while the calendar is an ideal tool for short and compact notes.

It's a good idea to use these centuries-old objects, such as a notebook and a calendar, bearing in mind that having them testifies to our reading and writing skills. Those abilities are so common now, often forgotten and underestimated, but in fact it is a genius achievement of mankind. A calendar and a notebook are a proven tool in everyday work, a wonderful and useful gift that will always earn you the gratitude of the recipient.