25. 01. 2021
Art Open is the diamond distributor of the Pier Luigi and Stonebook brands.
Pier Luigi is a famous producer of the highest quality book calendars. As the only company in Poland, they produce notebooks and calendars made of stone paper, which is water resistant and durable.
Winning this award wasn't any easy task: such a renowned brand as Pier Luigi esteems only the best, so the title gives us great pride. So far, we have managed to create calendars and notebooks for clients from various industries throughout Poland. Our 10 years of experience in the industry, creativity and a constantly developing team of the best specialists, are the biggest strengths we have. What is more, we constantly expand our knowledge and skills and as a result - the services we offer reach higher and higher standards. Our work is our passion, which we will constantly develop, and each of the awards we receive is a reason to be proud and also a great motivation for further work.
Only two advertising agencies in Poland can boast the prestigious distinction of "Diamond Distributor".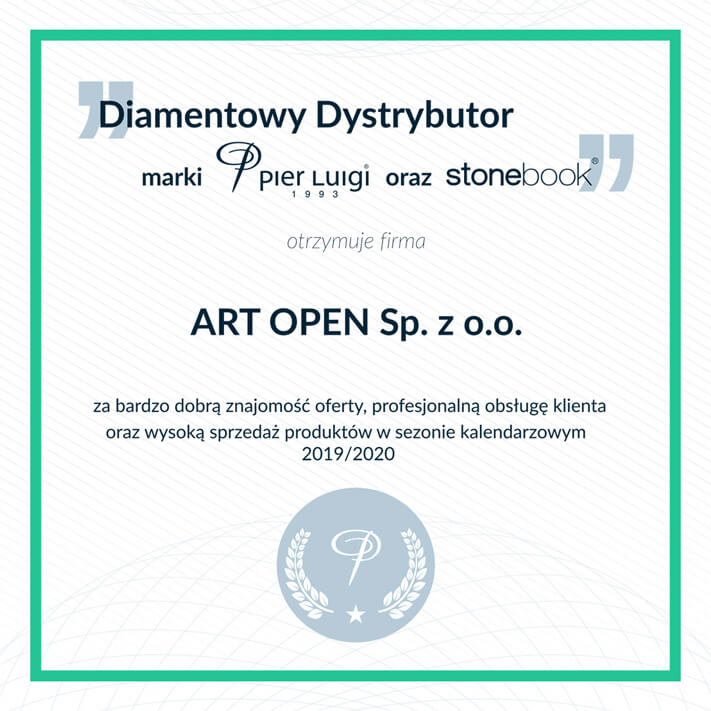 Book calendars, that we prepare for you are produced from scratch in order to meet the individual preferences of the client. Our rich offer includes ecological raw materials, such as stone and grass paper, creative sewing, original calendar blocks or covers marked with hot stamping technology.
Please be aware that from May 2021 we are starting another calendar season, which will be full of new products. If you're interested, please contact us, today to discuss the details of the project. You can also use the calendar wizard, which will allow you to create your own, unique product.