CAREFLEET
Execution of a series of consistent projects for a Car Fleet Management company.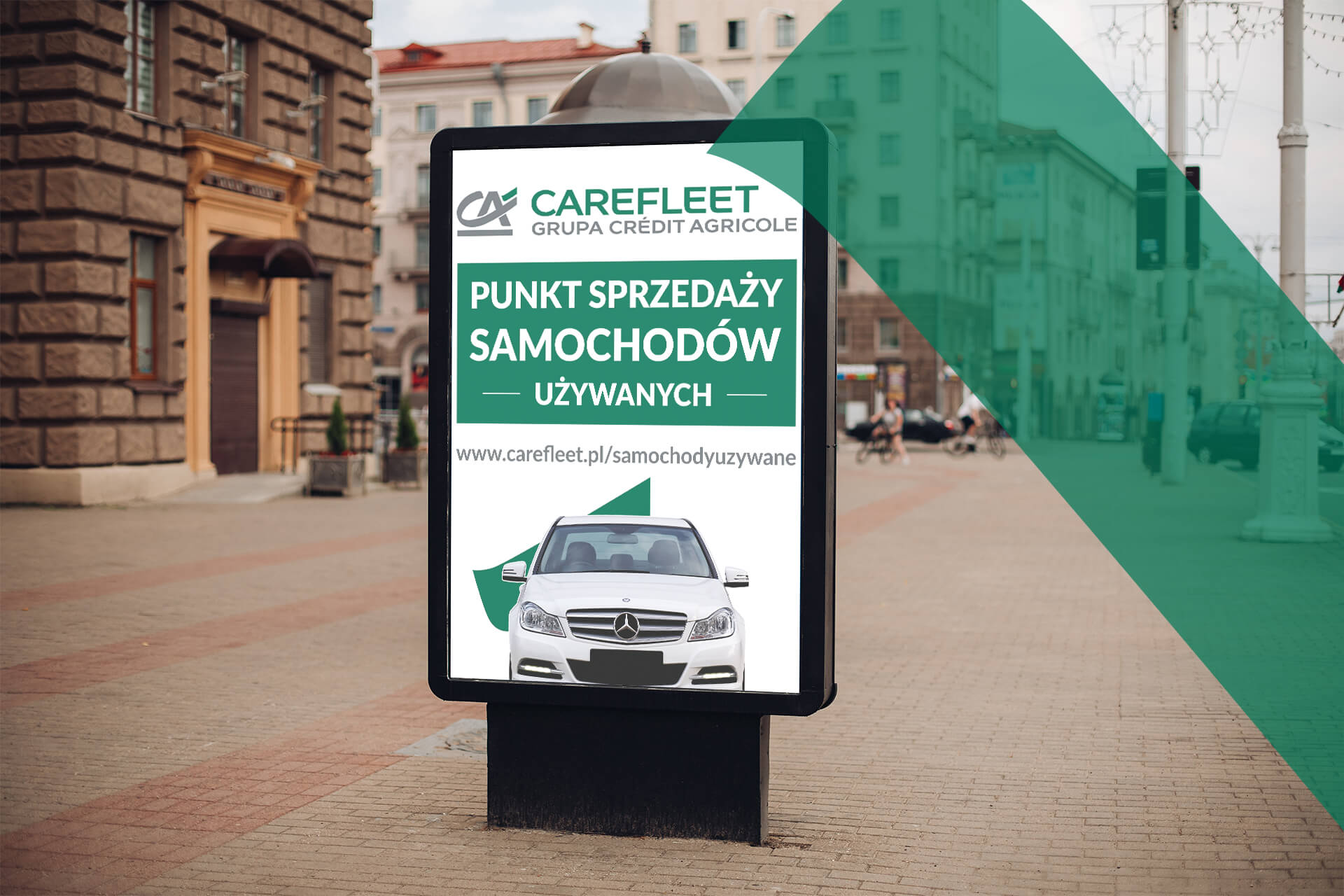 • Outdoor
Implementation of a graphic design on Citylight media. The modern and aesthetic form of this medium guarantees the highest quality message about the advertised company or product. A solution thanks to which the advertisement reaches a real crowd.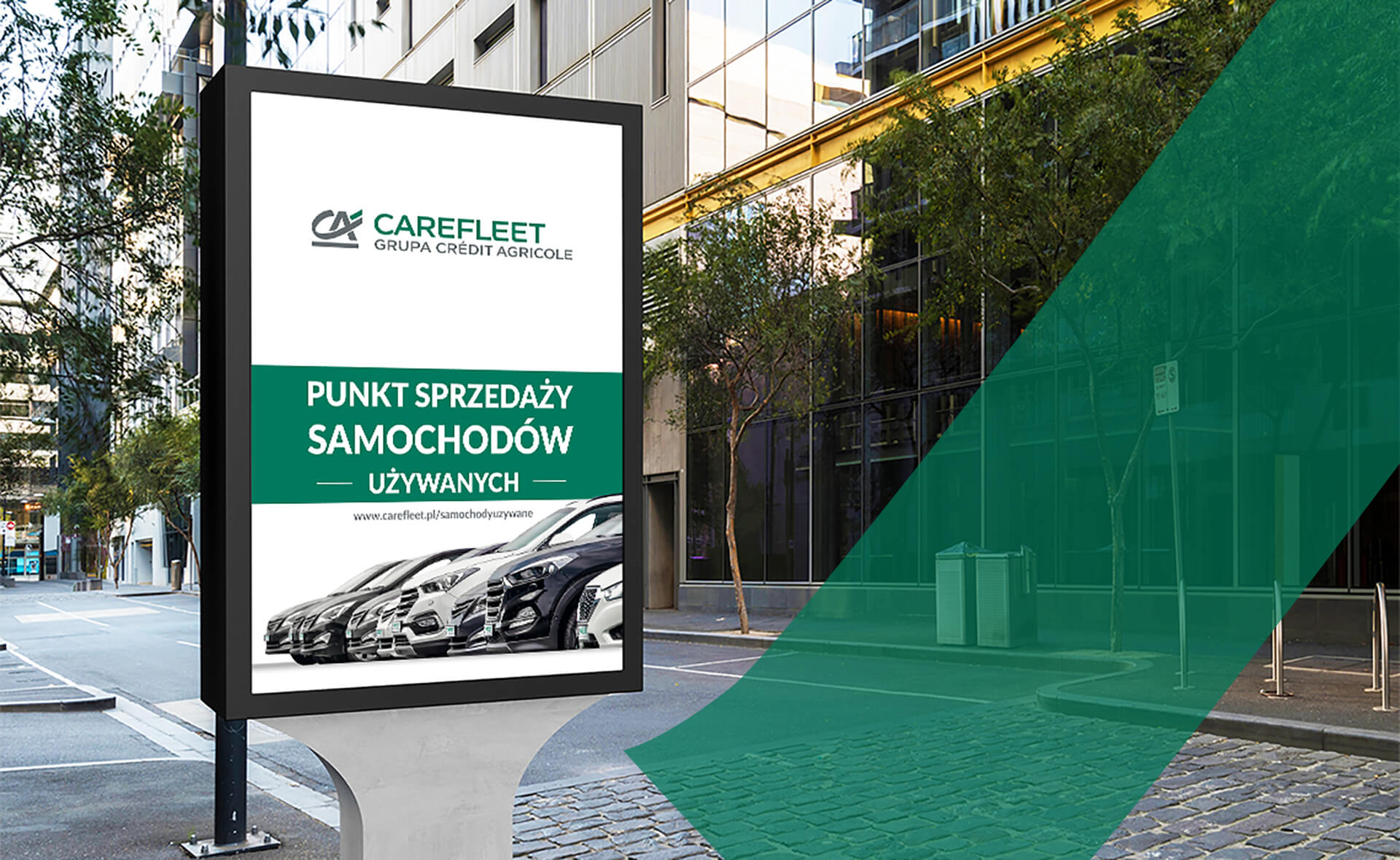 Advertising leaflets •
Implementation of advertising leaflets in DL level format. Graphic design of the leaflet and printout on 170gsm paper with shiny foil.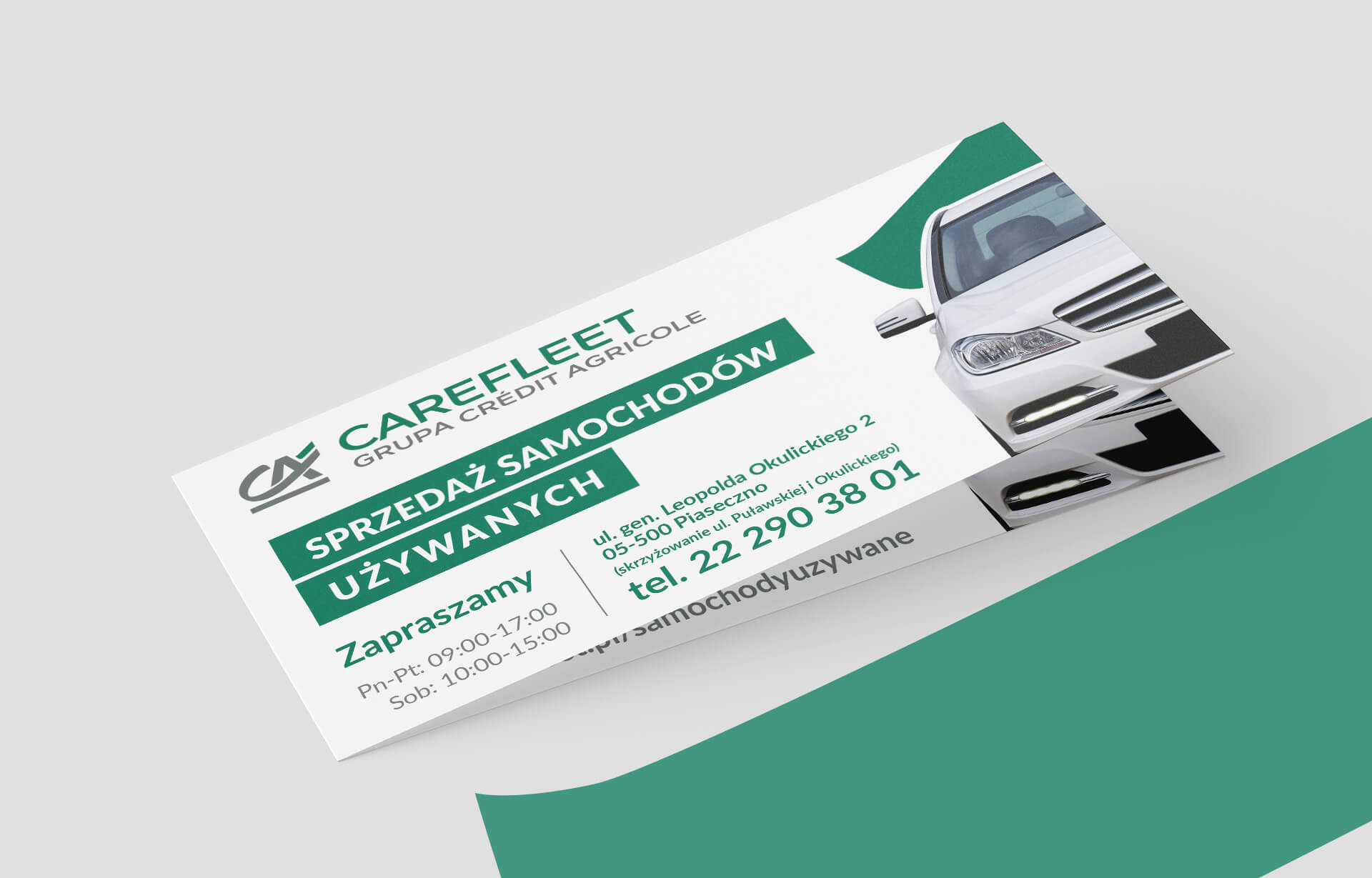 • Billboard
Another graphic design of a billboard presenting the company's offer. Possibility of installation of the billboards throughout the country.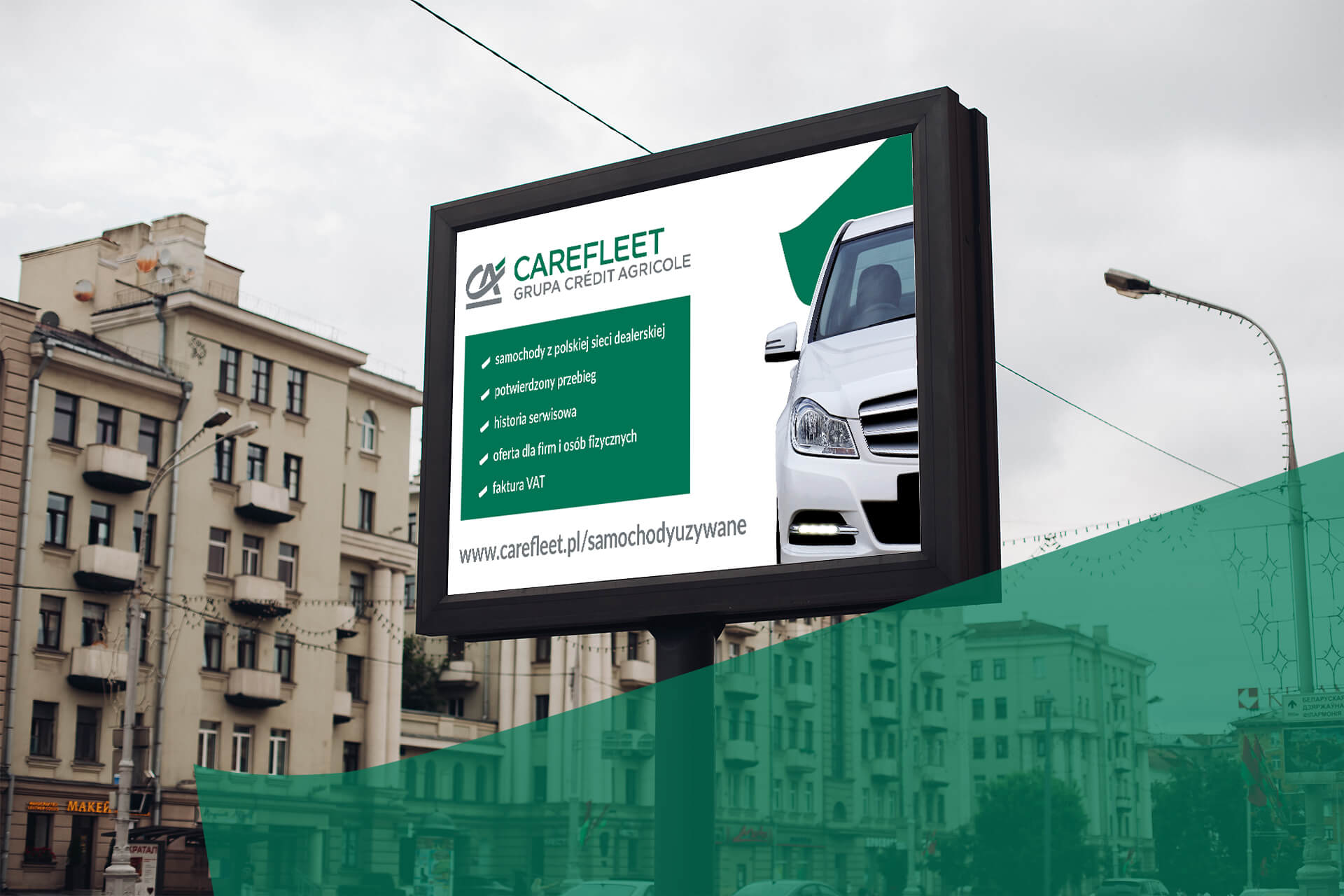 Boards •
Implementation of white dibond boards mounted on chrome spacers. The board is covered with a durable polymer foil. Preparation of the graphic design and typesetting for printing requirements.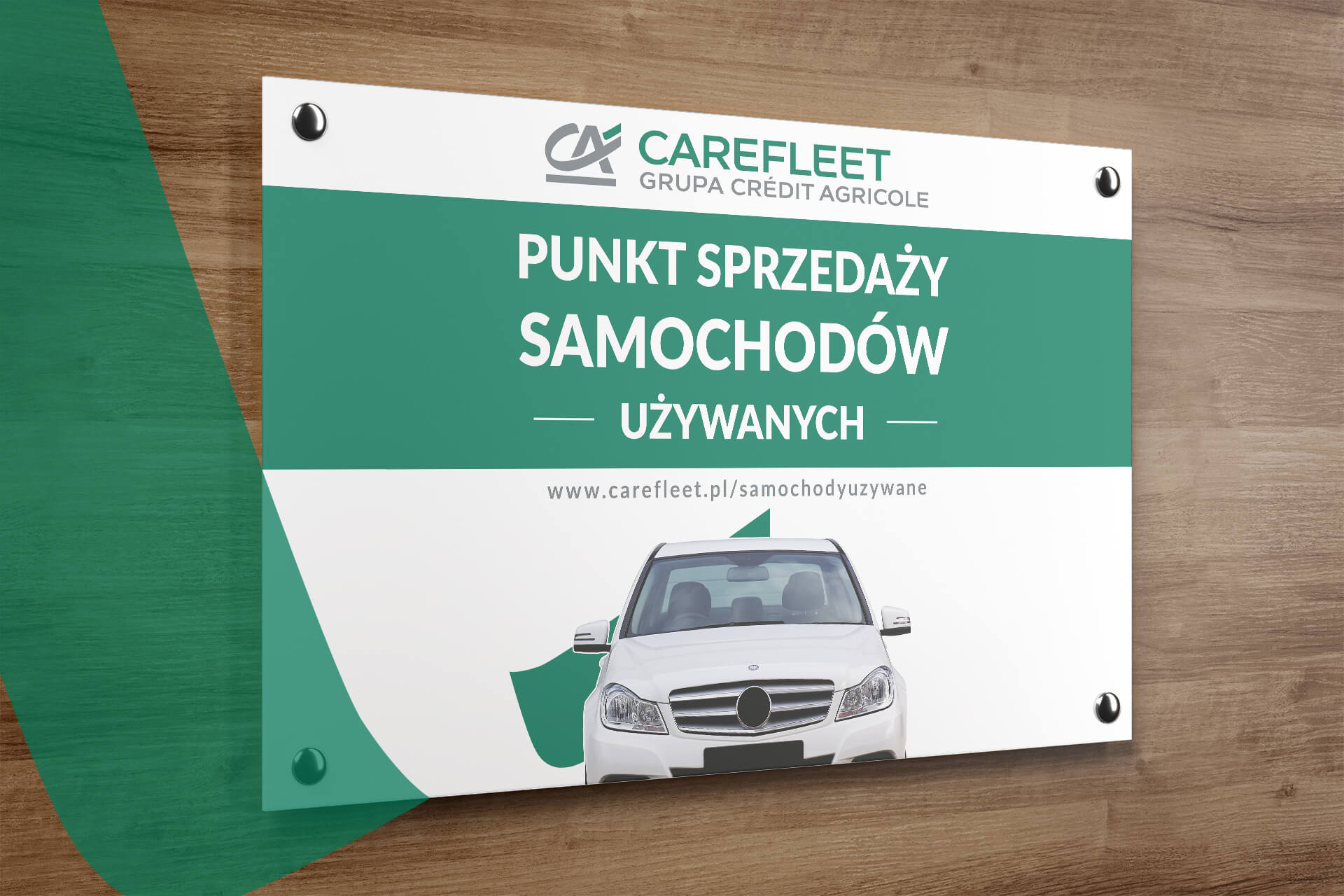 • Mock-up design
Graphic design of a modern mock up, portal of post-leasing car sales. The scope of work included the design of the main page mock up, category subpage and product card.