Online store posoczewki.pl
posoczewki.pl
Design and implementation of an e-commerce platform for Posoczewki company. Online store is based on CMS Wordpress and Woocommerce.
Projekt graficzny sklepu
UI / UX design
The first stage of the project was choosing the fitting colors and font. After that, elements of the user interface and individual subpages were designed. The user experience has been enriched with CSS animations and vector graphics have been used for the interface icons. The graphic design of the project is prepared in bright colors, the page has a clear and friendly user interface, interactive elements referring to online sales. The whole project is characterized by minimalism and full responsiveness of the website.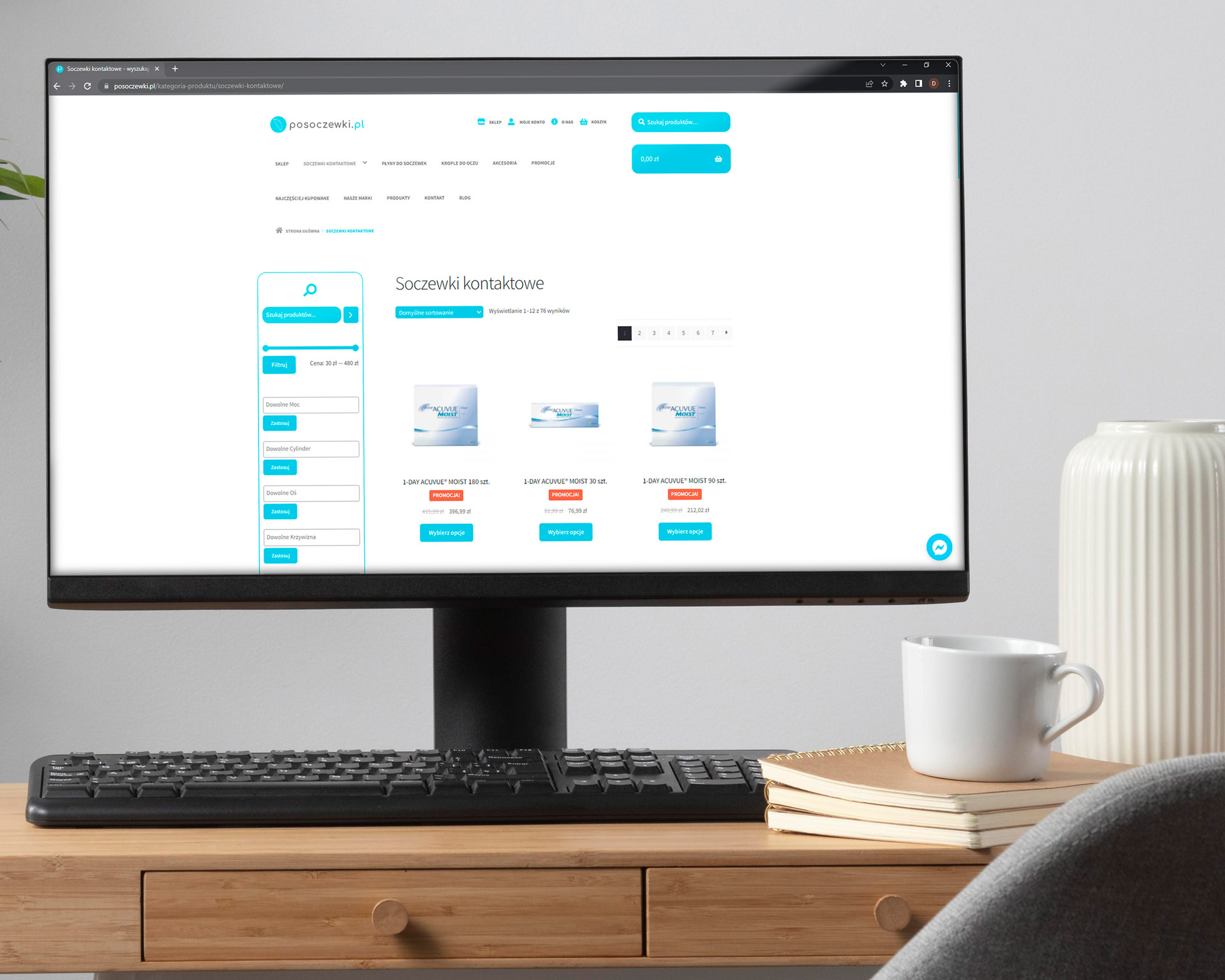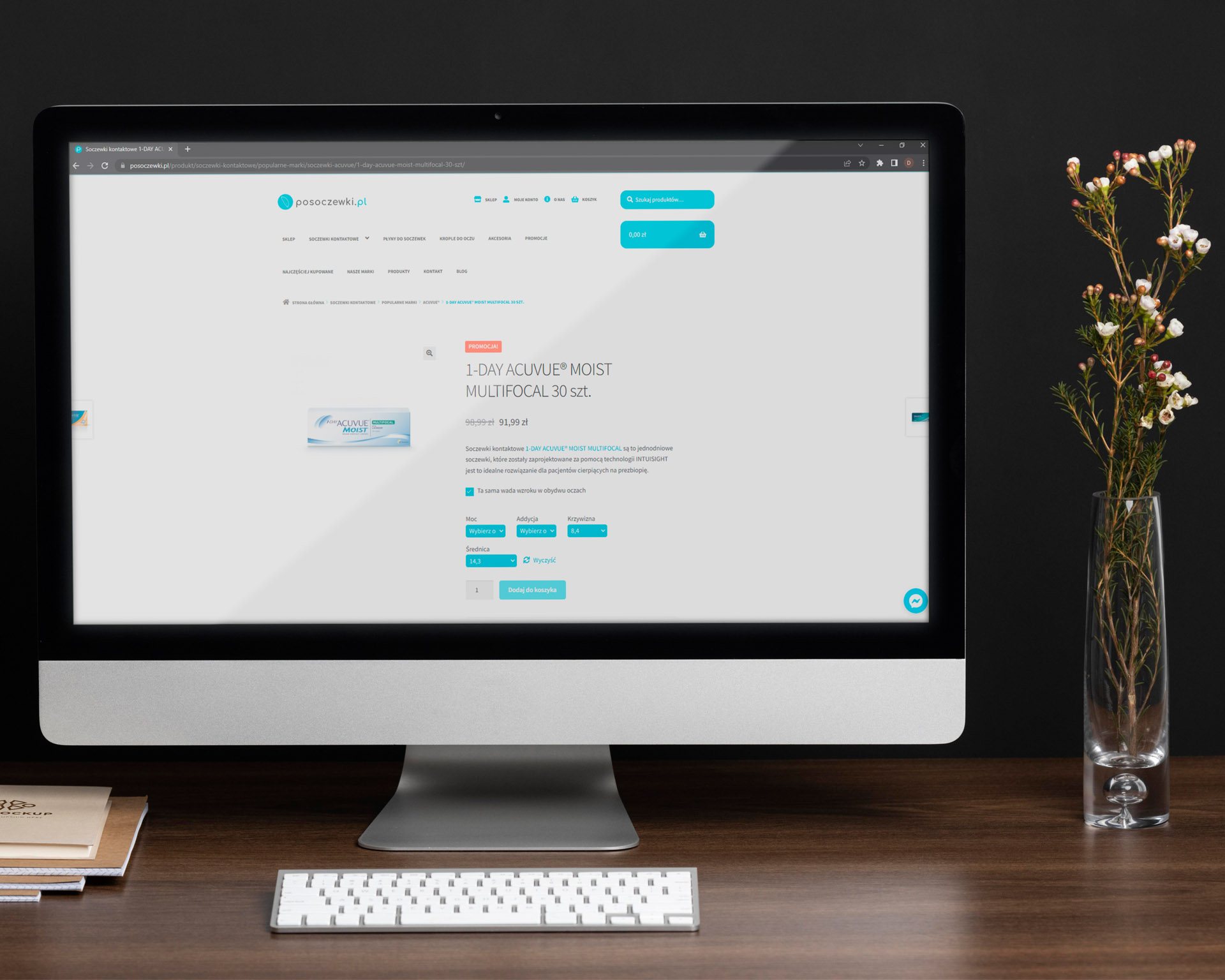 Project Specification
Store functionality
The aim of the project was to create an e-commerce platform on which users can search products with specific attributes and order contact lenses and optical accessories offered by the company.

Project specification:
Responsive online store, compatible with any browser,
The possibility to filter and search for products according to selected attributes by users,
Possibility to register or subscribe to the newsletter,
Possibility to run a corporate blog,
Securing the site using Google Recaptcha,
Possibility to use coupons with promotional codes,
Forms: contact and return of goods,
Integration of payment gateways: PayU, PayPal,
Information and instructional subpages,
Selection of product attributes during purchase process,
Integration with Facebook marketplace and Messenger,
Possibility to issue invoices from the administration panel,
Integration with Google Analytics and Search Console,
Basic SEO optimization.
Technologies used:
HTML5
CSS3
JavaScript
Wordpress
PHP
Online store programming
The process of creating an e-commerce system
A dedicated child theme was made for the project based on the official Woocommerce - Storefront theme. Appropriate plugins have been added for chosen functionalities. Layouts of individual pages have been prepared to match the graphic design. Gradually, all integrations and configurations, analytical tools, chat, forms, payment gateways and shipping rates have been carried out. Woocommerce has been adapted to the customer's needs, including additional fields for filtering and selecting individual product attributes. The website resources have been optimized for speed, which makes the store convenient to use.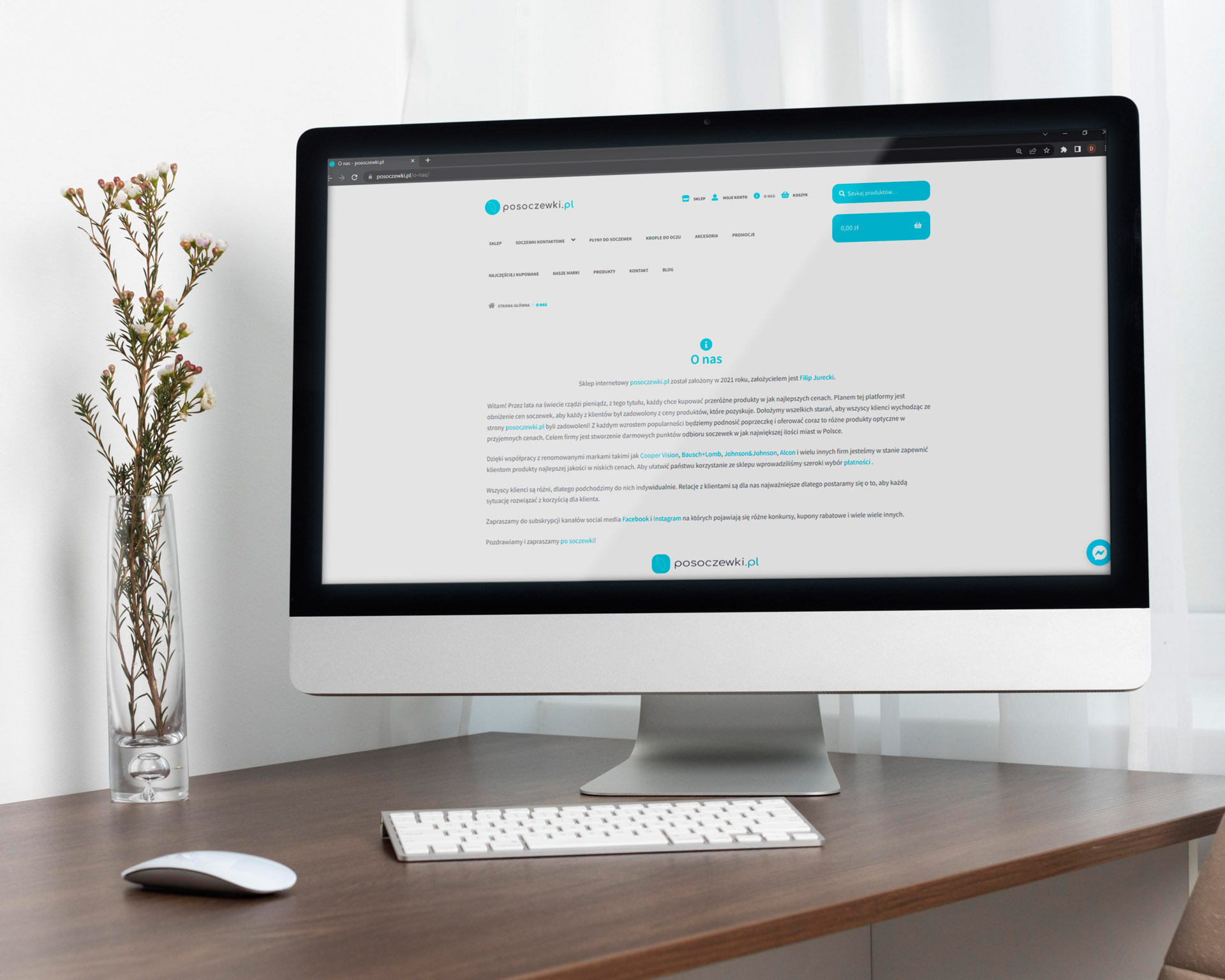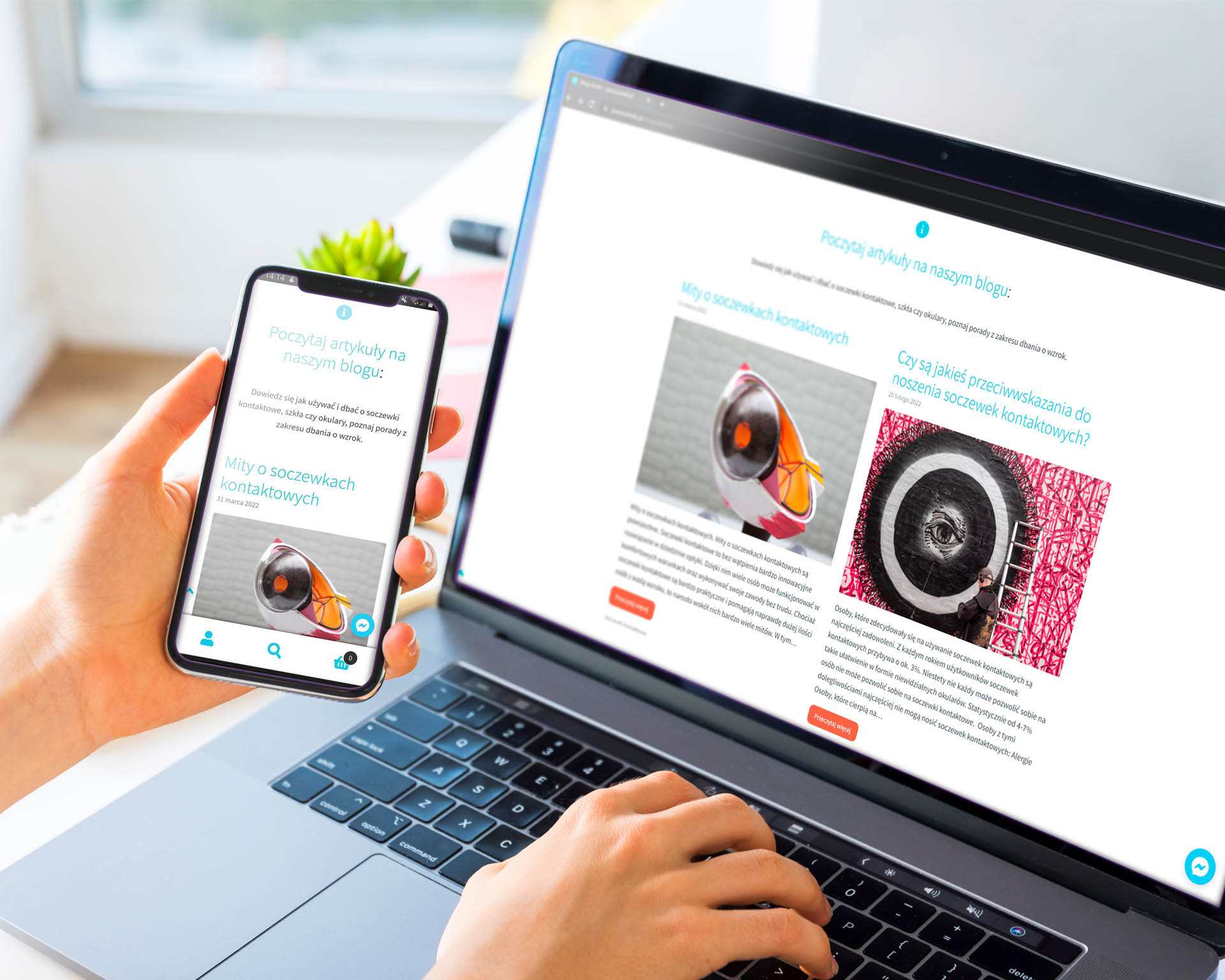 Project completion
Passing the project to the client
The project was placed on the client's server. A full backup of database and page files have been performed. Updates and optimization for SEO are carried out regularly. Thanks to the administration panel, the customer can run the store on his own, and thanks to the integration, its effectiveness can be easily monitored.
The project can be viewed at: posoczewki.pl