Active Lightning Protection website
aktywnepiorunochrony.pl
Designing and implementing a modern website based on the CMS Wordpress system for DG-Telecom - the official distributor of innovative, active Indelec lightning rods.
Graphic design of the website
UI / UX design
A minimalist user interface with thematically selected interface elements, animations and user experience - these are the features of our website graphic design. Interactive elements presenting the client's services and products, as well as a one-page structure allowing for quick navigation through the website, full website responsiveness, eye-friendly icons and special effects, light and optimized graphic files - this is how we designed the website design.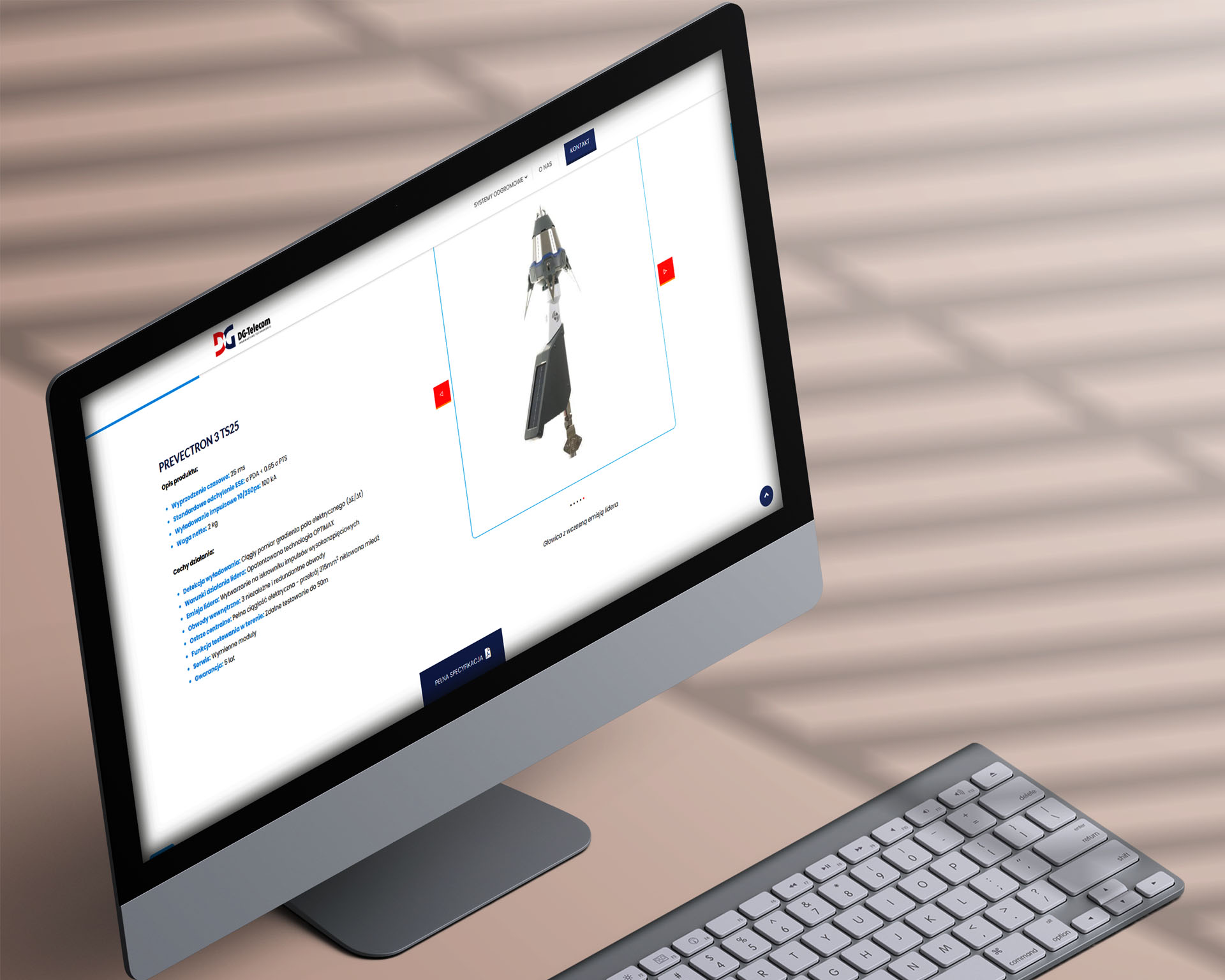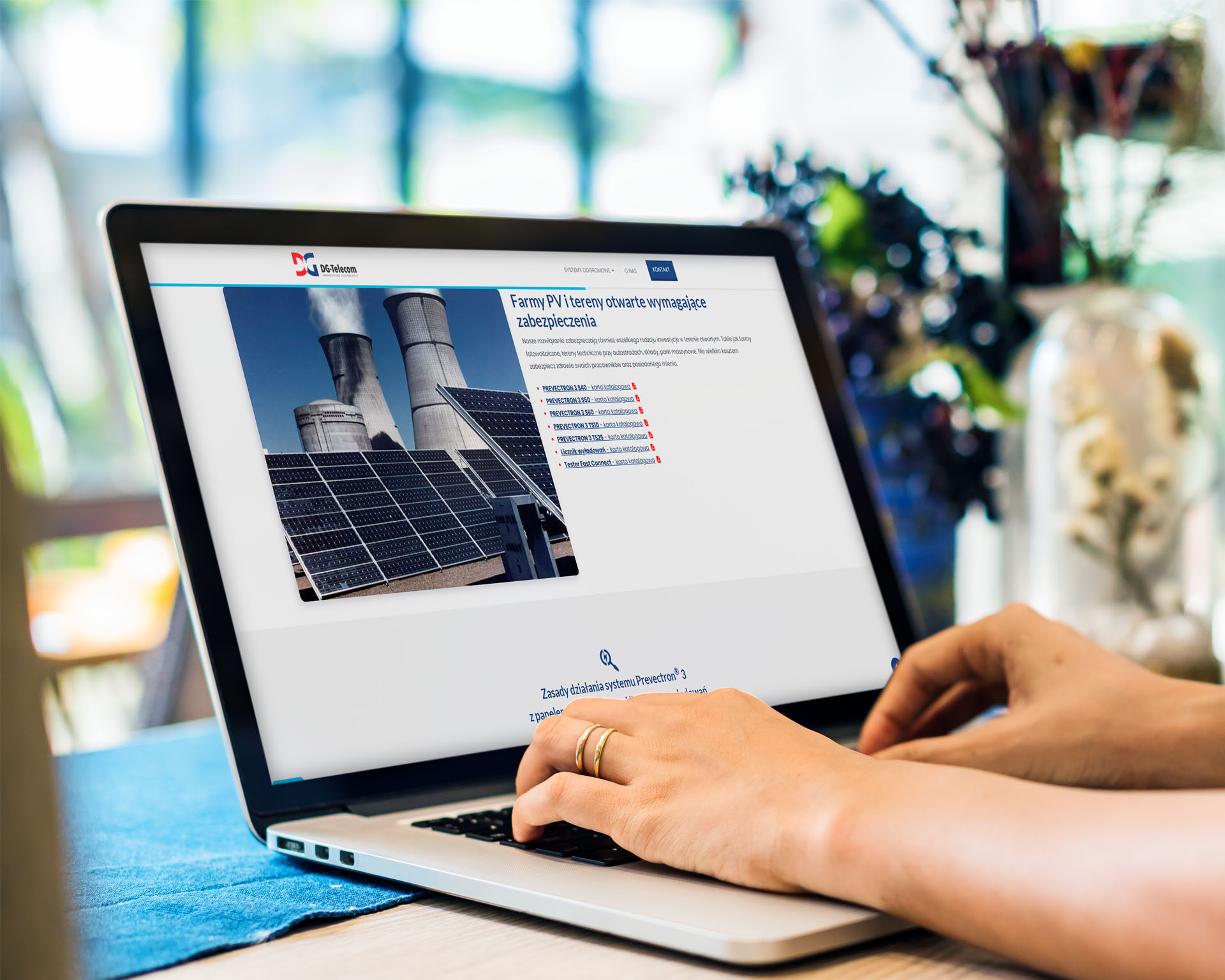 Functionality of the website
Site specifications
Simple image website with basic one-page functionality and CMS system.

With the help of the website you can:
Learn about the products and services offered by the company.
Watch a video referring to the operation of the devices.
View and download specific device specification files in .pdf format.
Manage the website from the CMS panel.
Contact the company - by email and phone.
Locate the business on a Google map.
Send a message through the contact form.
Know the detailed specifications of lightning rods.
View the certifications obtained by the company.
Learn about the history and innovative solutions offered by the company.
Track the statistics of users visiting the site using Google Analytics.
Visit the company's Facebook fan page.
Technologies used:
HTML5
CSS3
JavaScript
Wordpress
PHP
Website programming
The process of creating a page
The website creation was a quick process due to the small scope of content in the project. The administration panel was implemented using the CMS Wordpress system, while the entire website layout was written using HTML5 and CSS. JavaScript was used for the animation and the slider with heads, and the Kali Forms plug for the contact form. The theme of the page has been refined in php by adding additional columns and information to the footer. The popular icon library in vector format (FontAwesome) was used for website icons.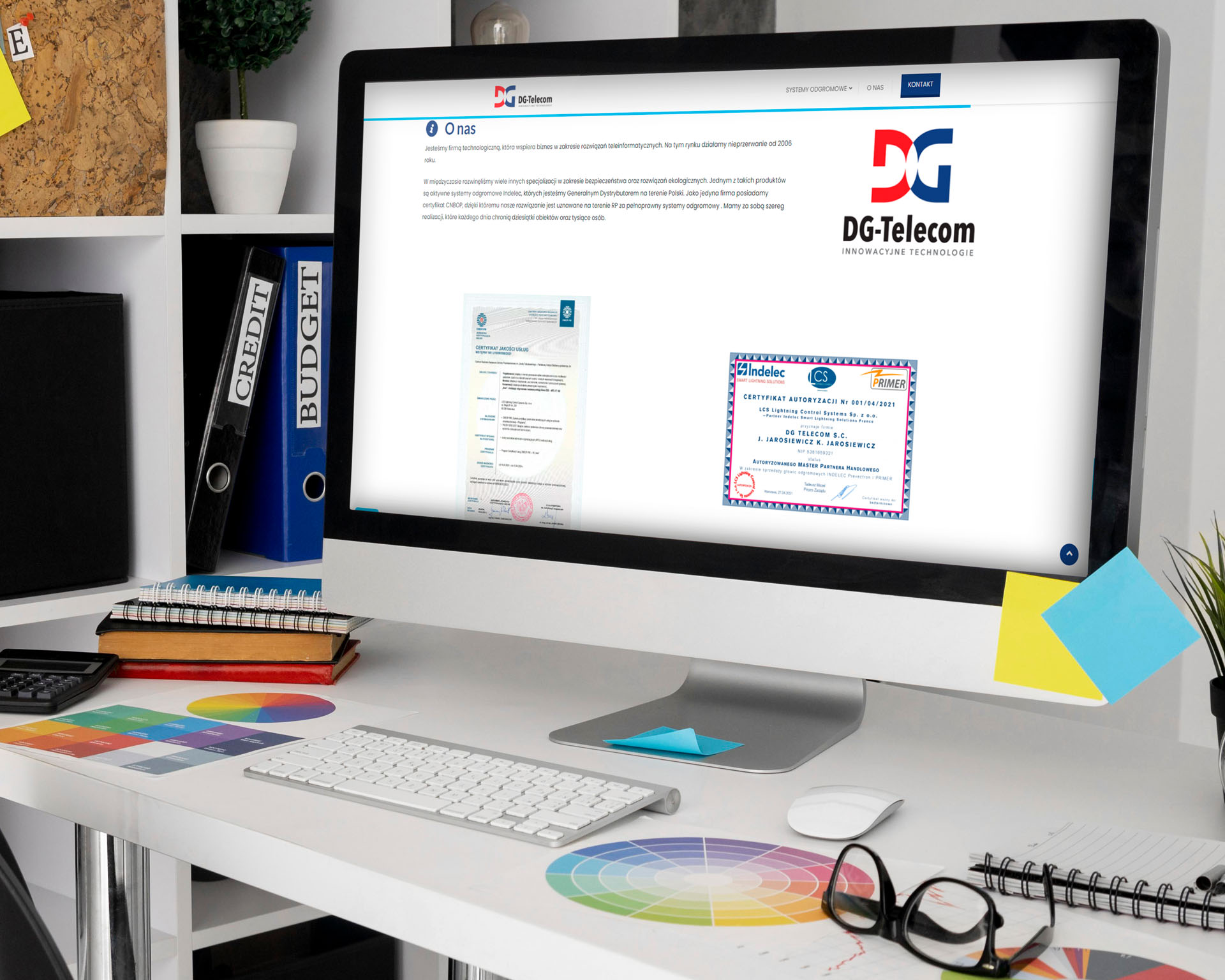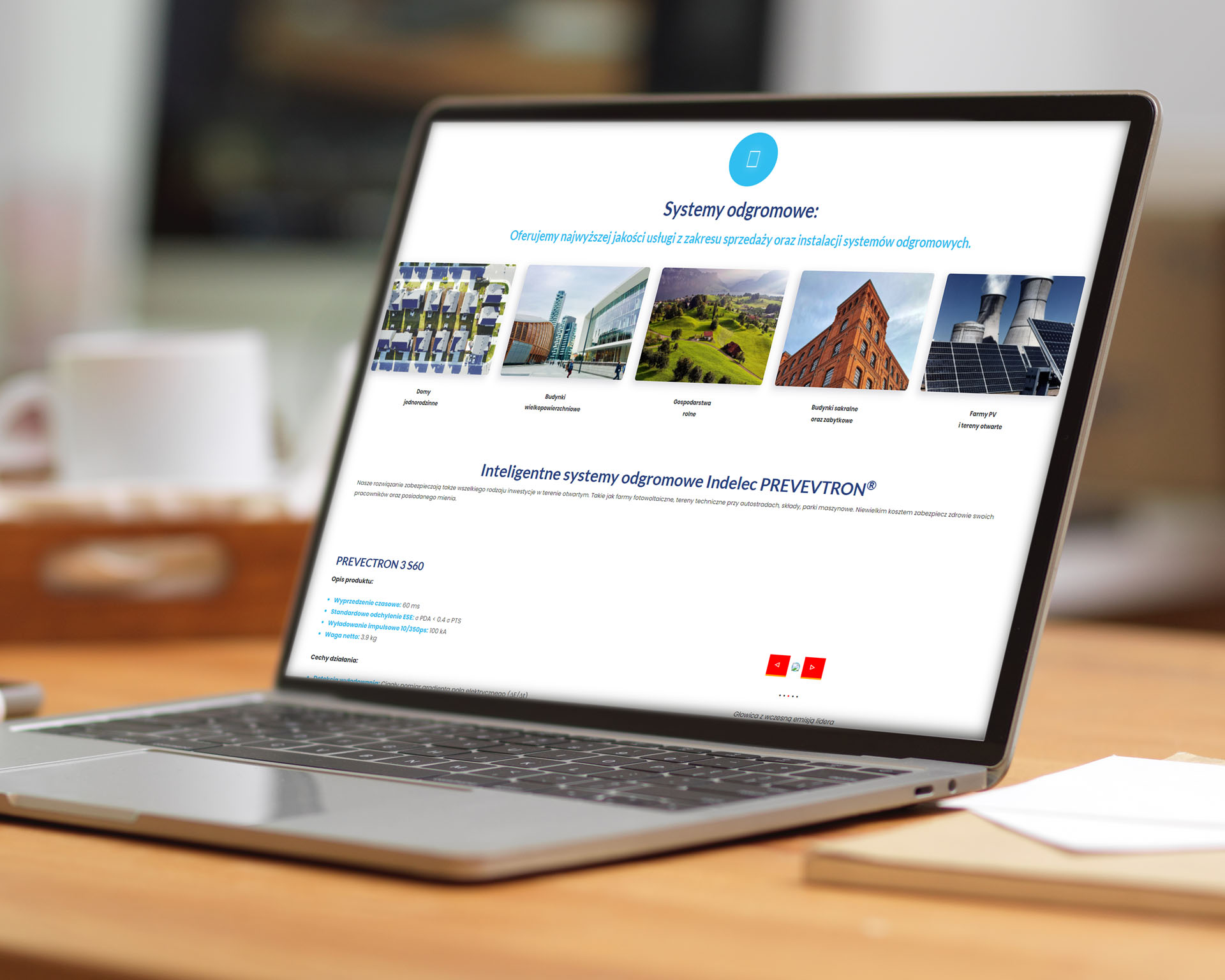 Website implementation
Server works
All website files are located on our corporate server, so our customers don't have to worry about paying for the server or domain annually. We offer this solution to all those who ask us to create light network projects, which don't require a dedicated server. We secure the website with regular backups of files and SQL databases.
The project can be viewed at: aktywnepiorunochrony.pl