ESSTILO
Creation of a new brand producing doors for demanding customers.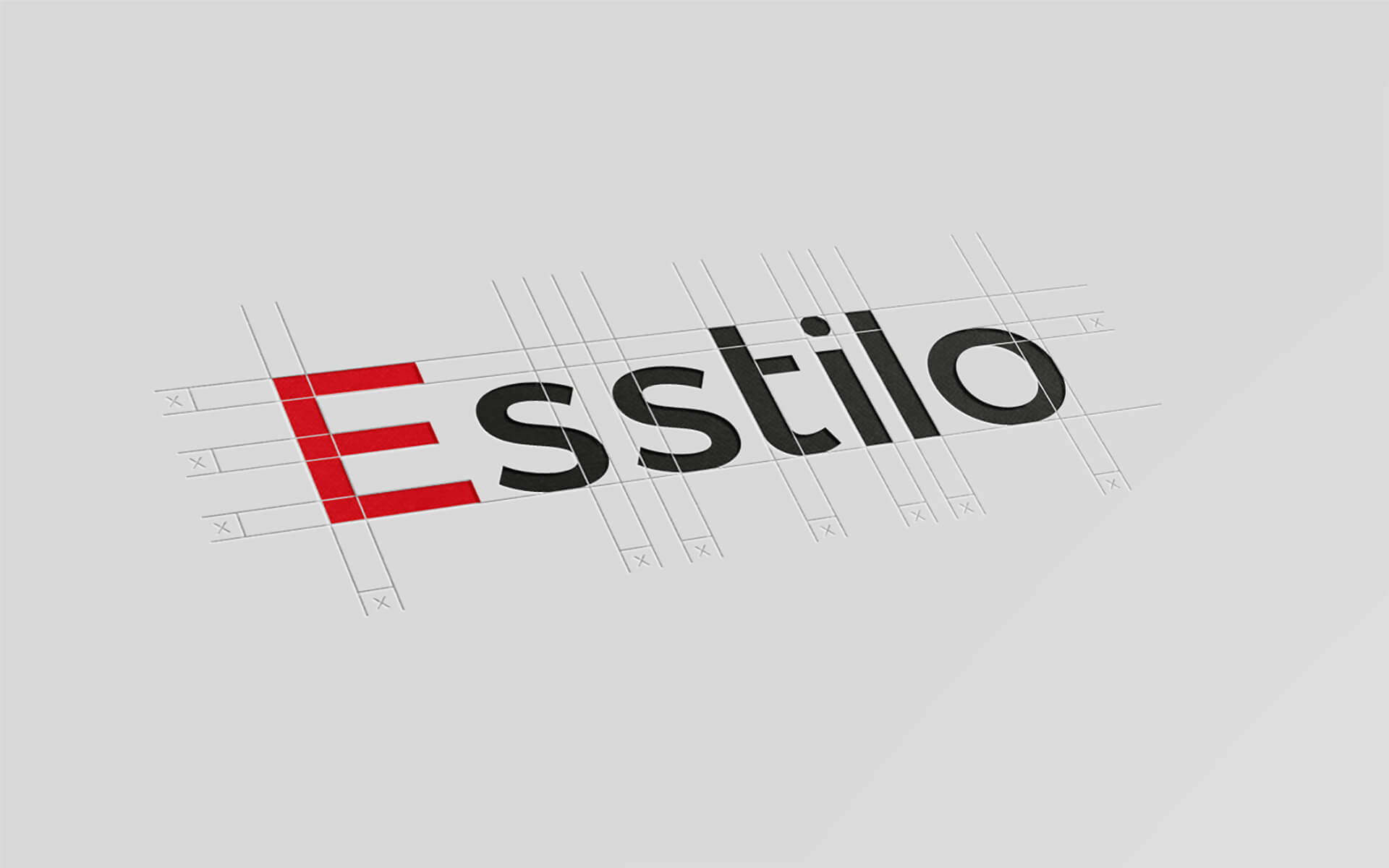 • Logo design
Commencement of brand building by designing a simple and minimalistic form of the sign. Construction of a sign in a typographic form. The width of individual letters has been unified. Additionally, designing a signet consisting of the initial letters of the logotype.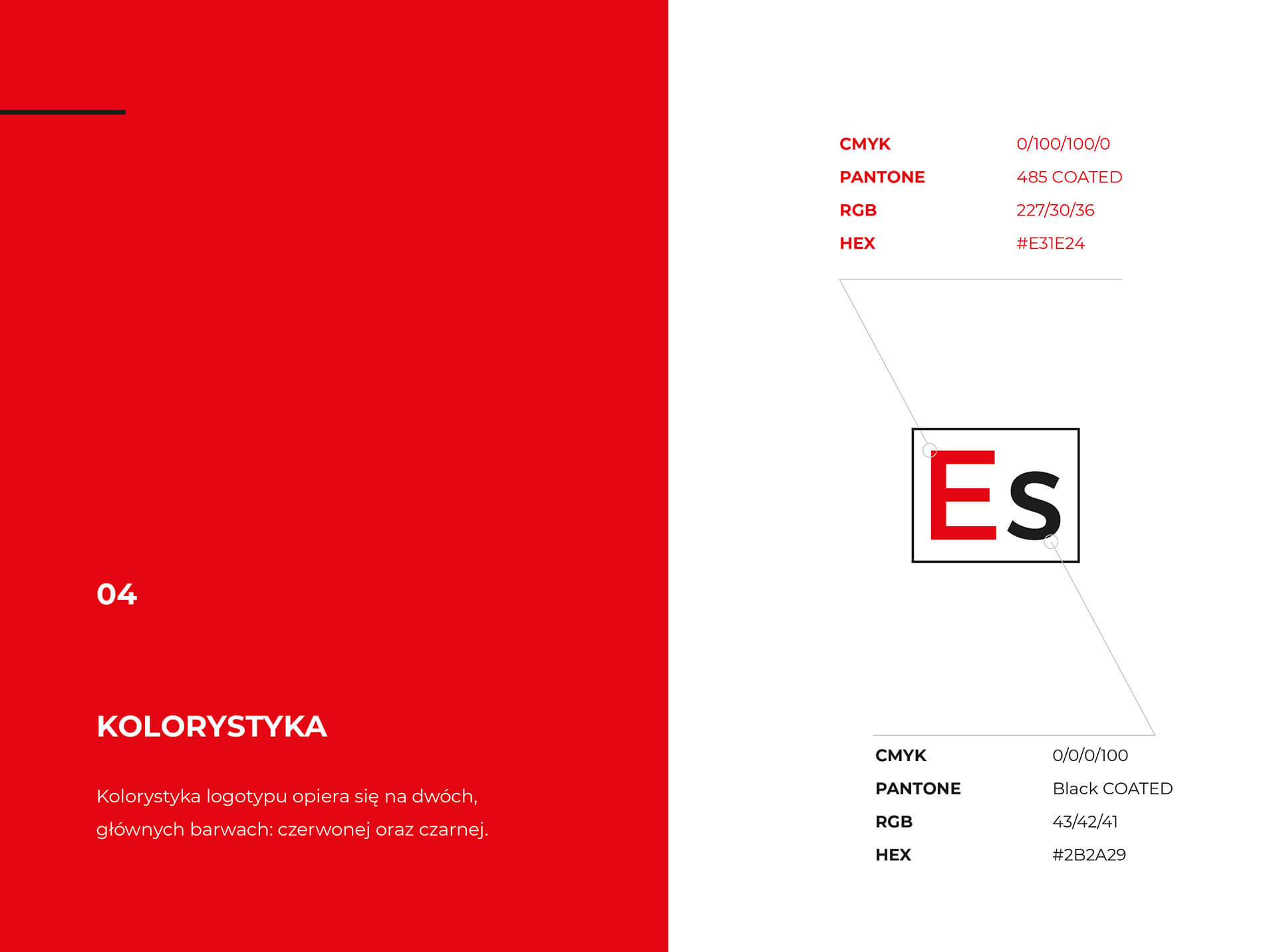 Visual Identification System •
Preparation of a full Book of Visual Identification, which contains a complete manual for the use of the sign, taking into account the guidelines for specific materials used in communication.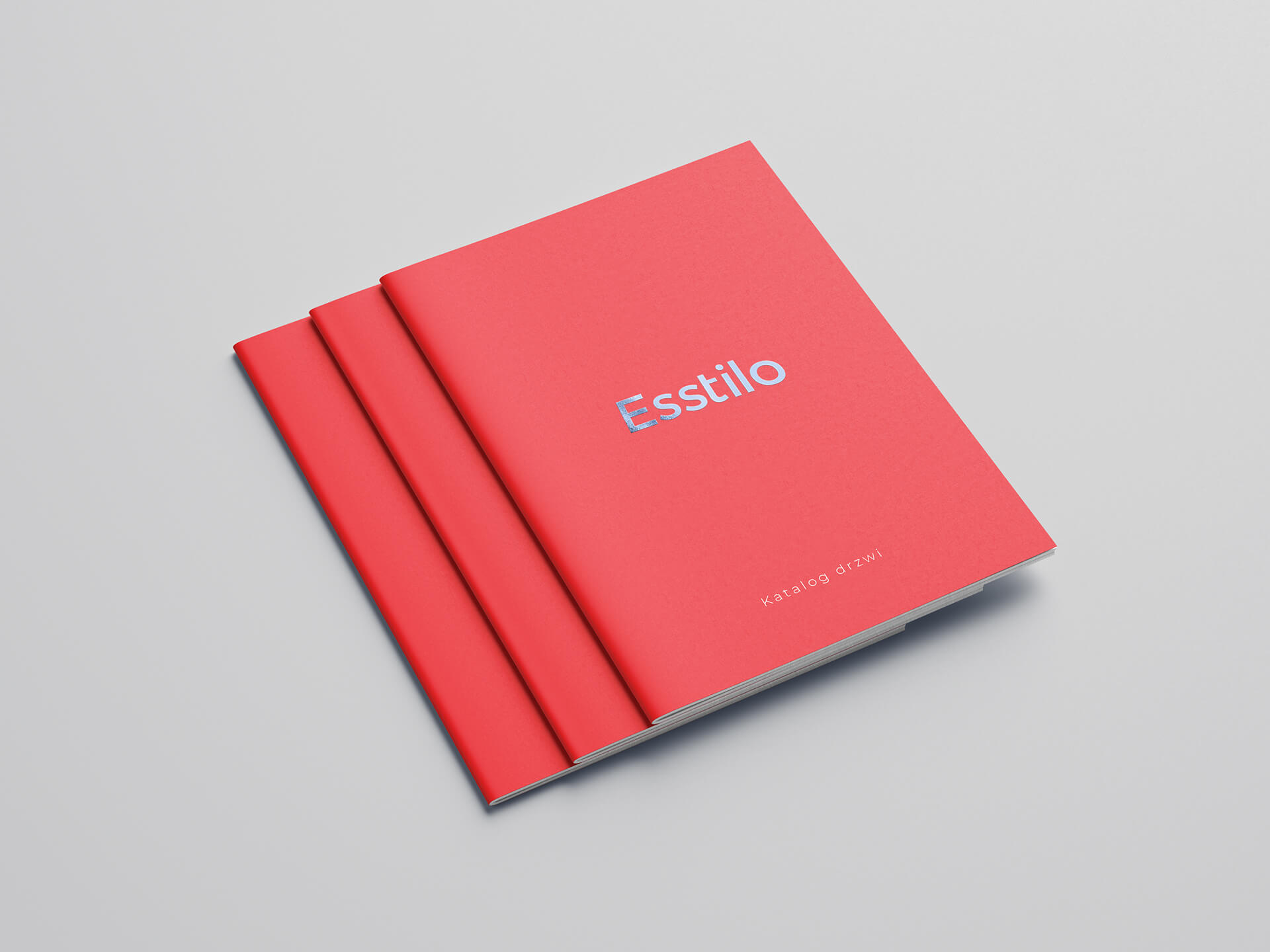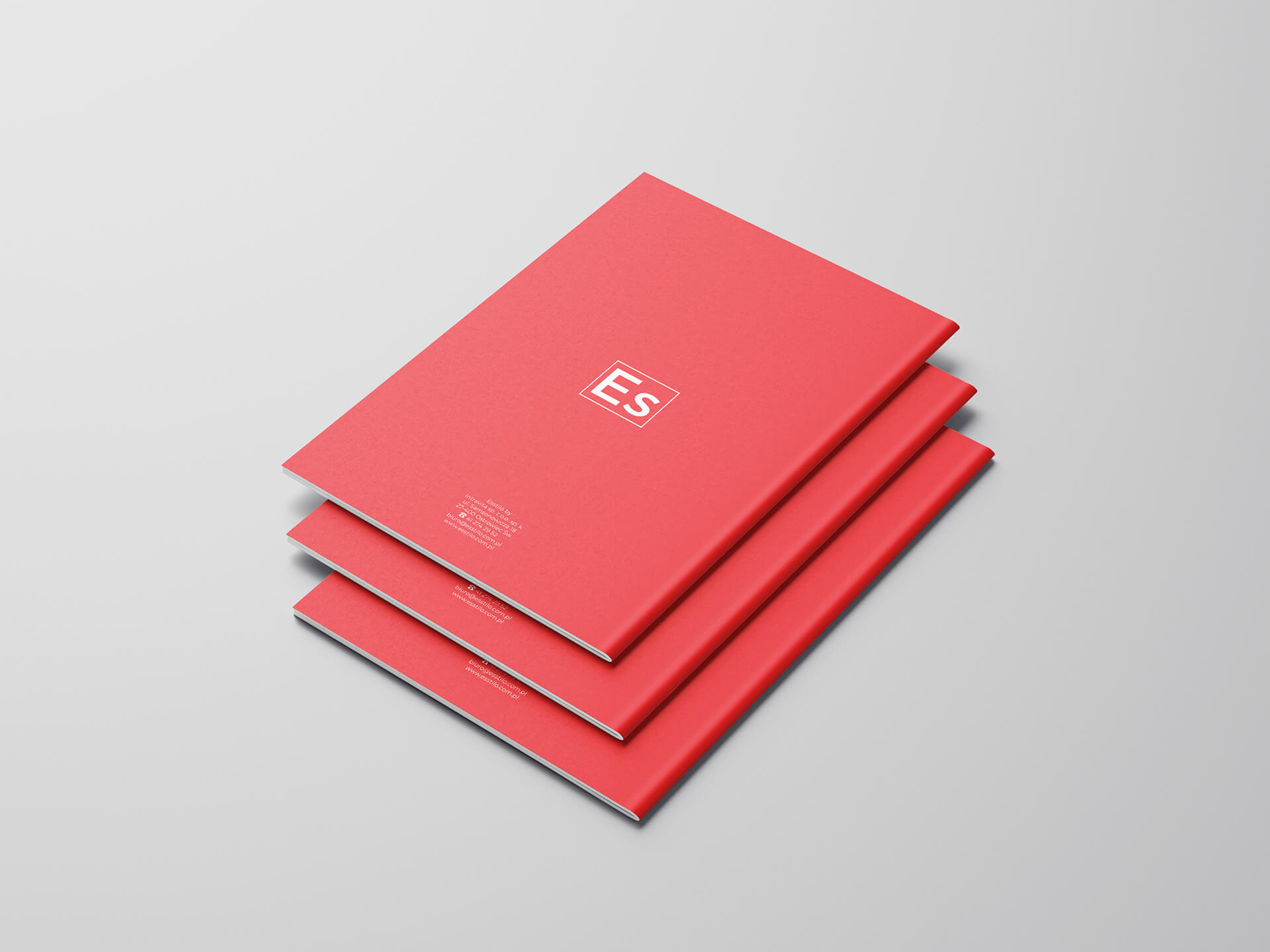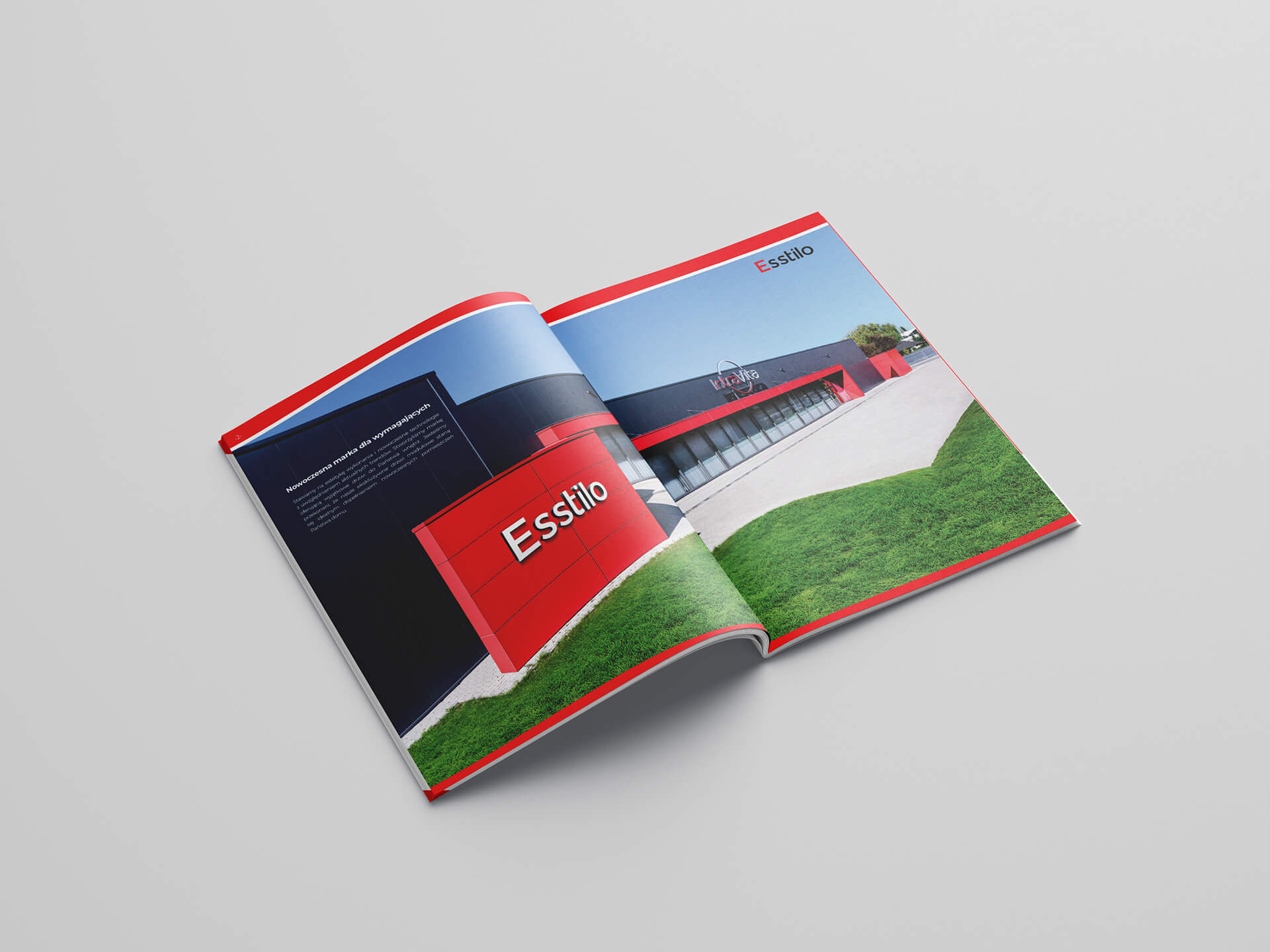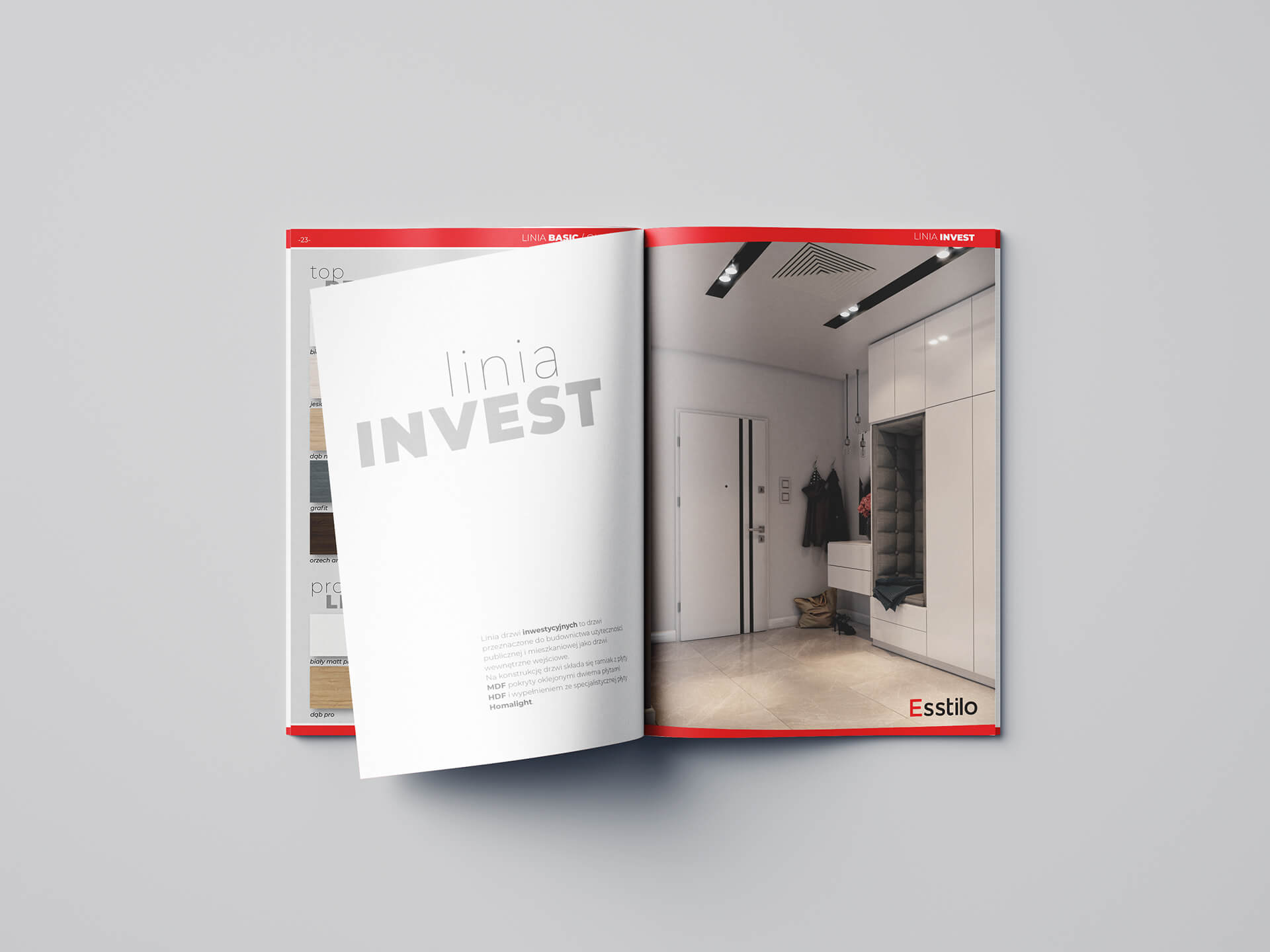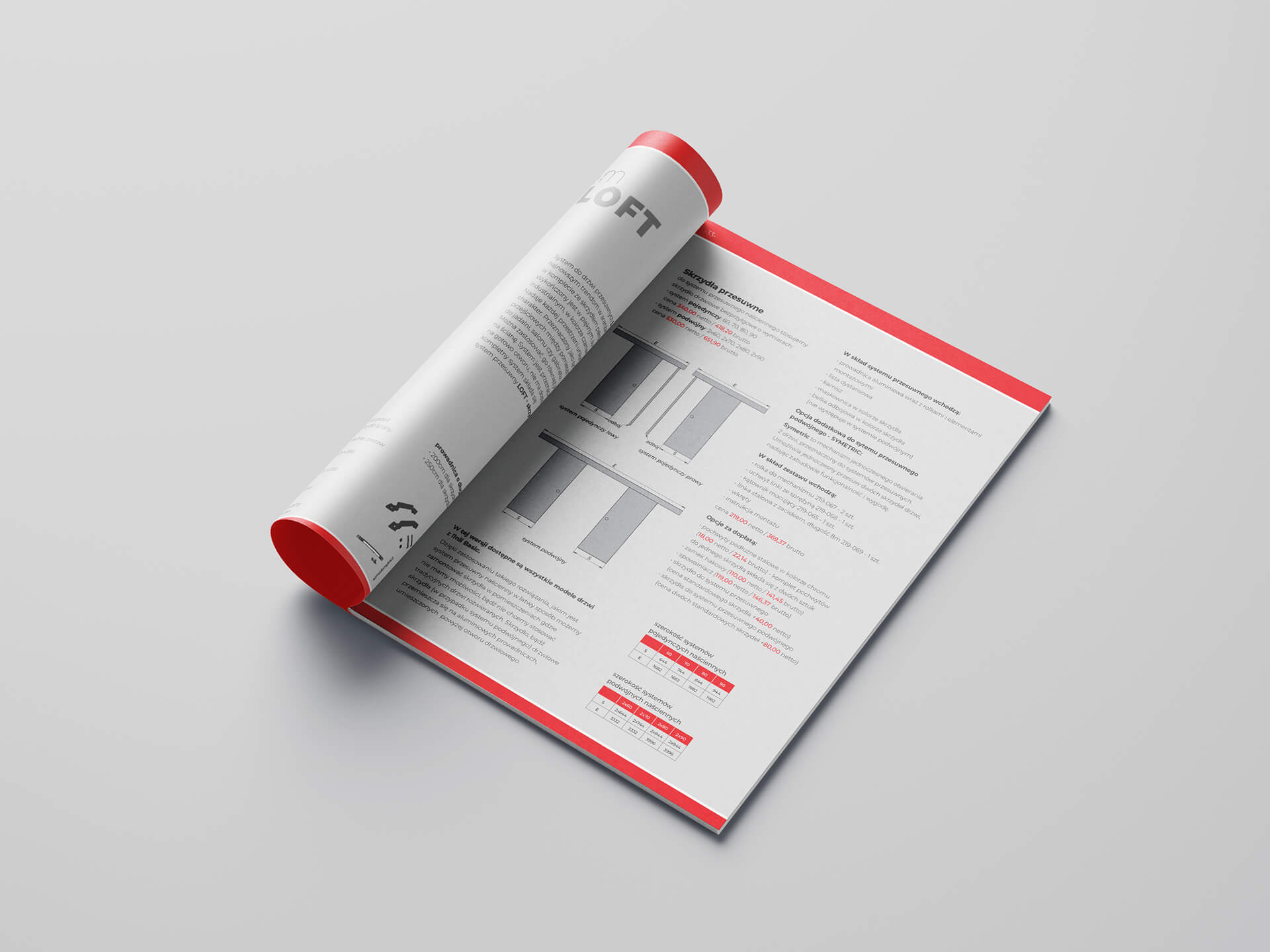 • Exclusive catalogs
Many months of design work on the catalog and printout. The catalog was designed and made as a premium product. Cover enriched with soft touch foil with a silver logo made with hot stamping foil. In the middle of the catalog, there are imprinted parchment sheets, which indicate individual product lines.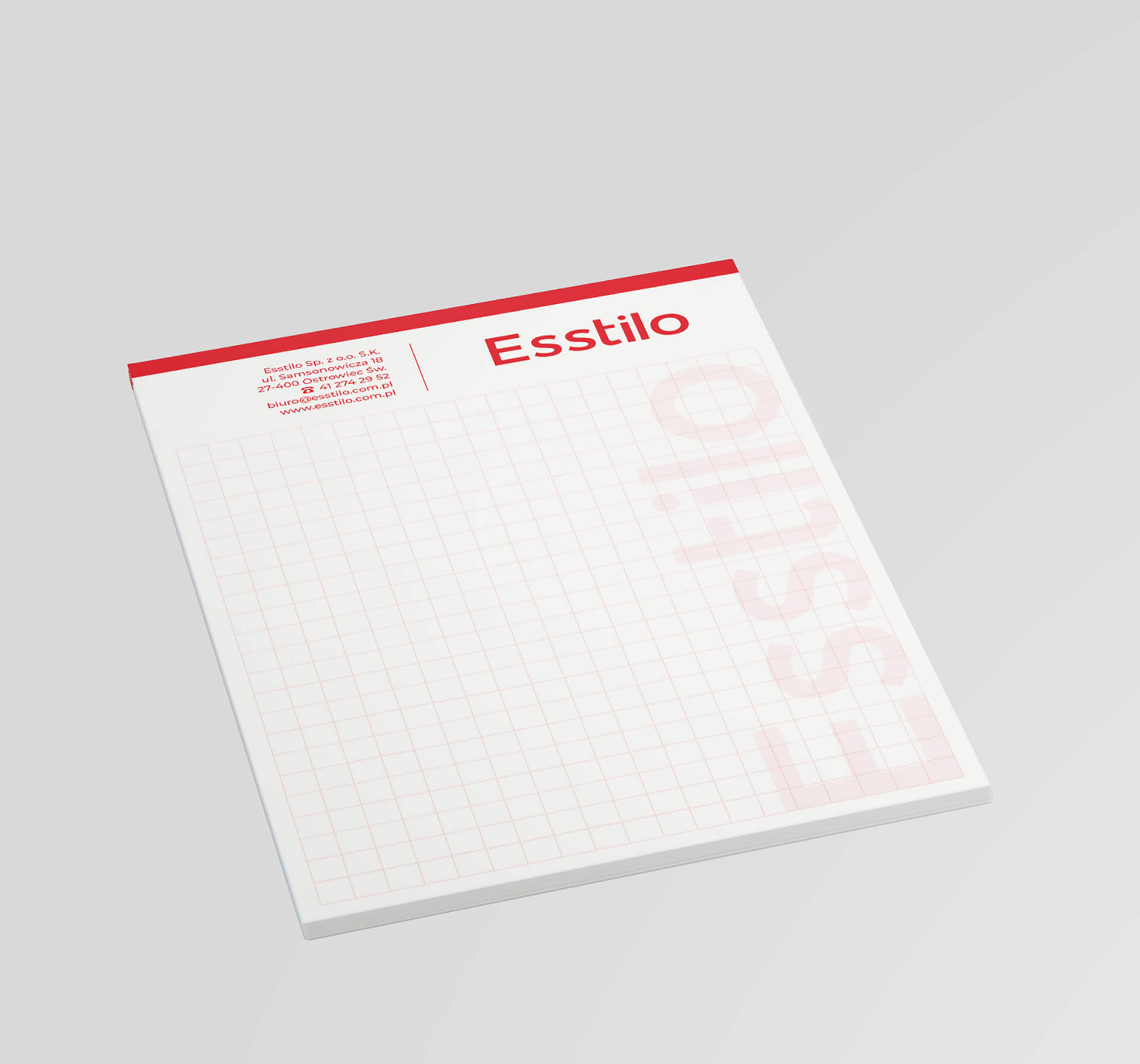 Glued notebook •
Making glued notebooks in A5 format. The product is glued on the short edge, offset paper 80g.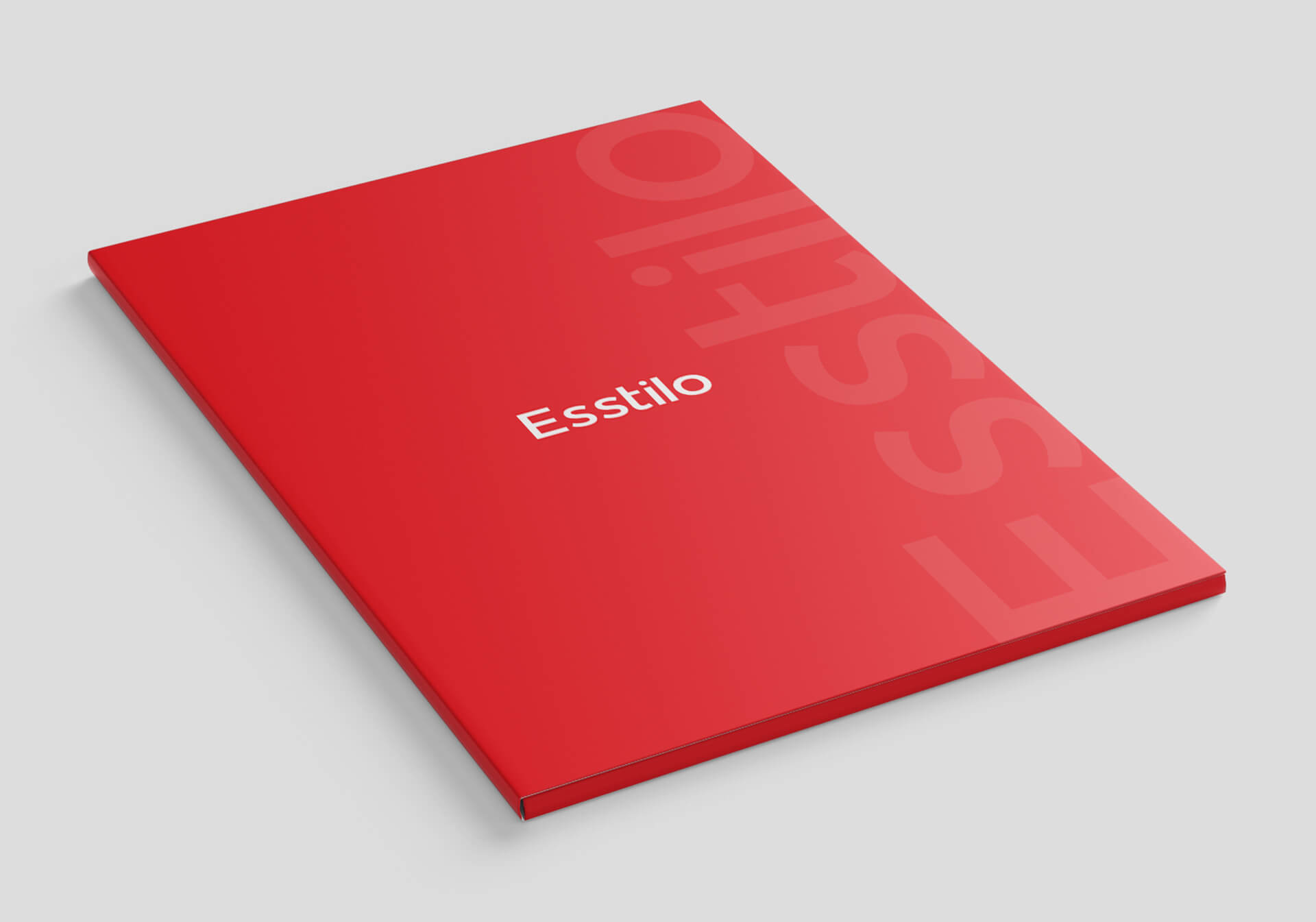 • Offer folder
Coherent graphic design of the offer folder. A printout of a two-race briefcase refined with soft touch foil with a cut fit for a business card.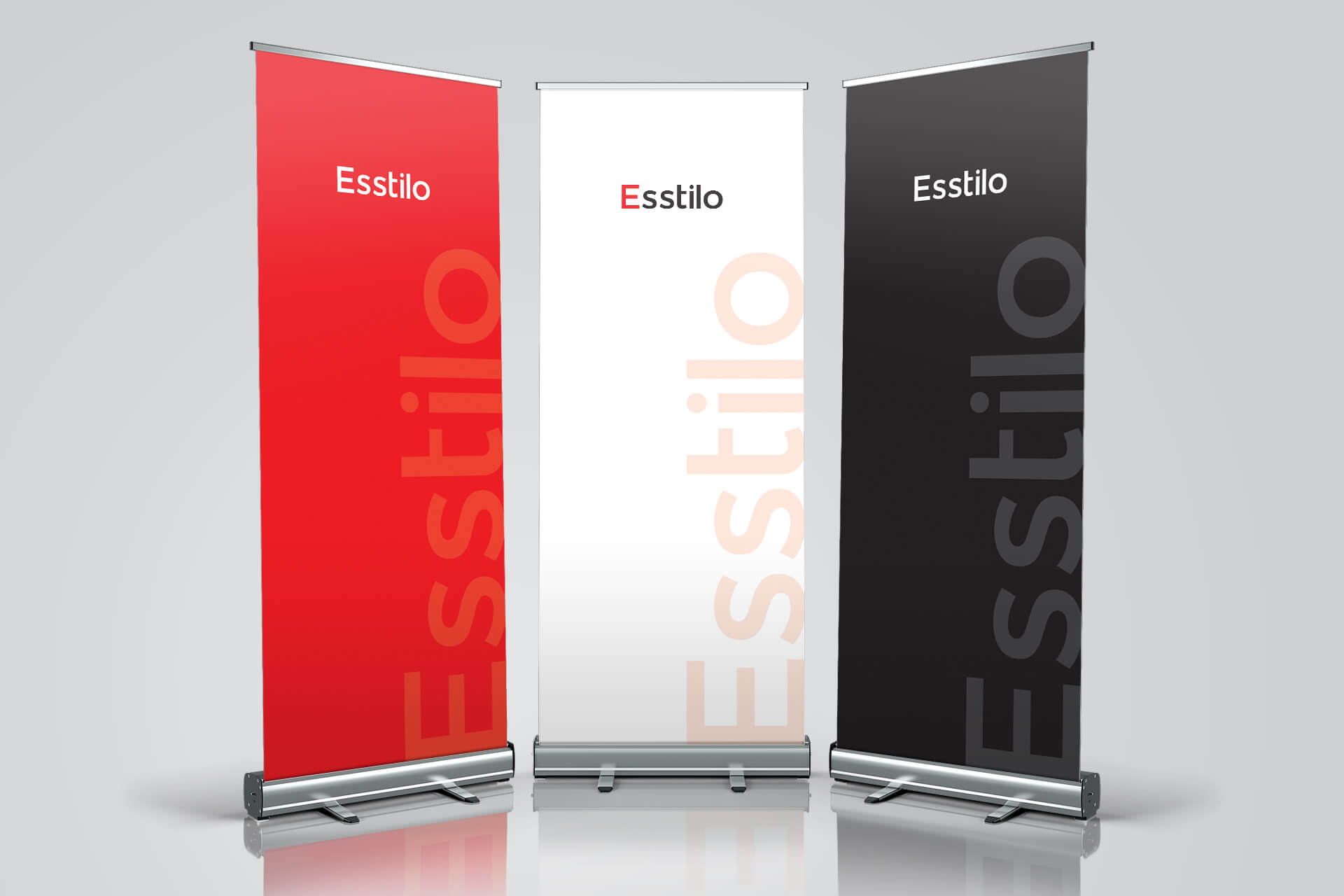 • Rollup
A series of roll-ups with a telescopic mast for the use of trade fairs. Dimensions of rollups 100x200 cm, printing on blockout material. It is a semi-matte substrate of the highest quality, with a high degree of whiteness, which has a special light blocking spacer.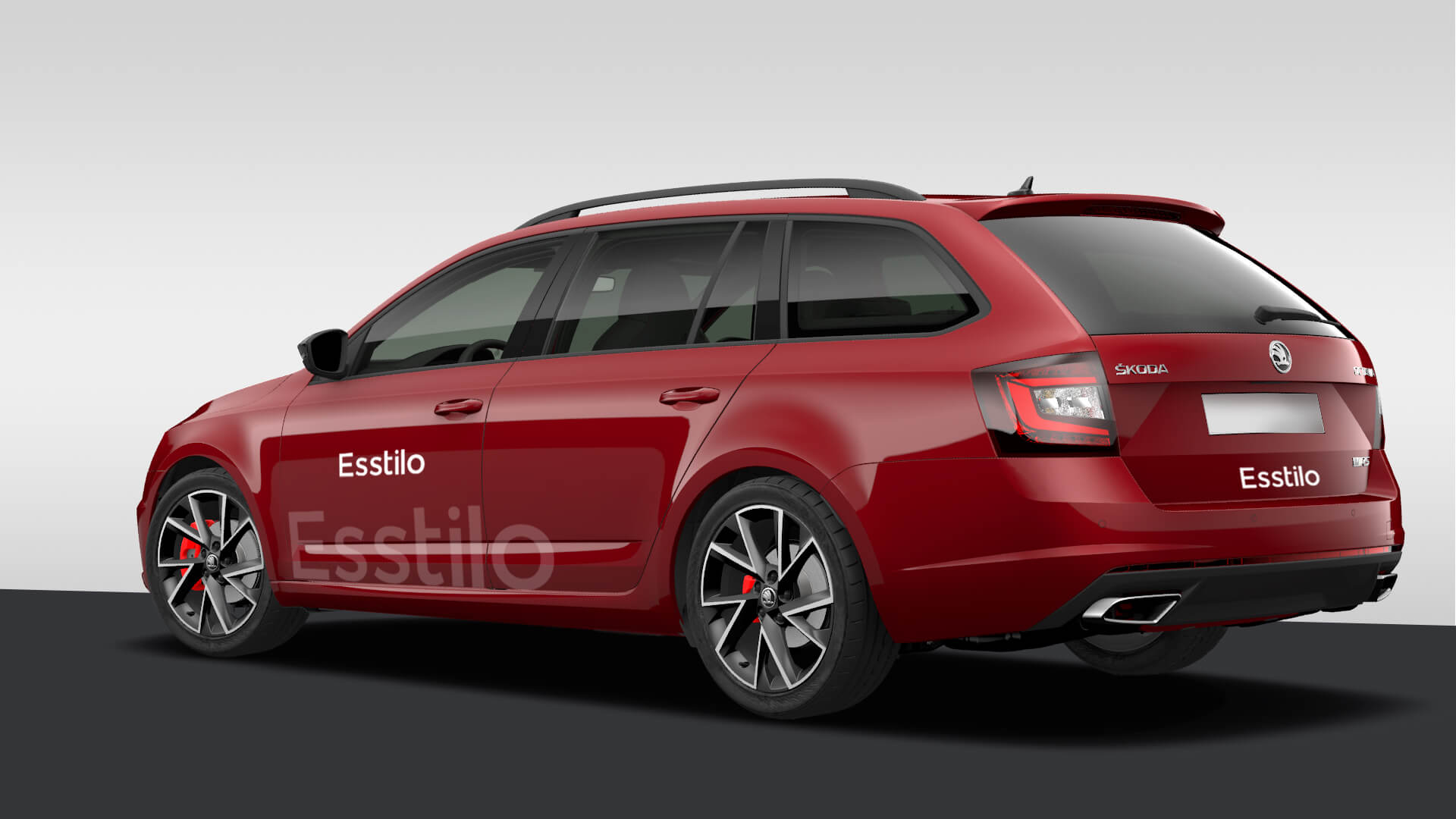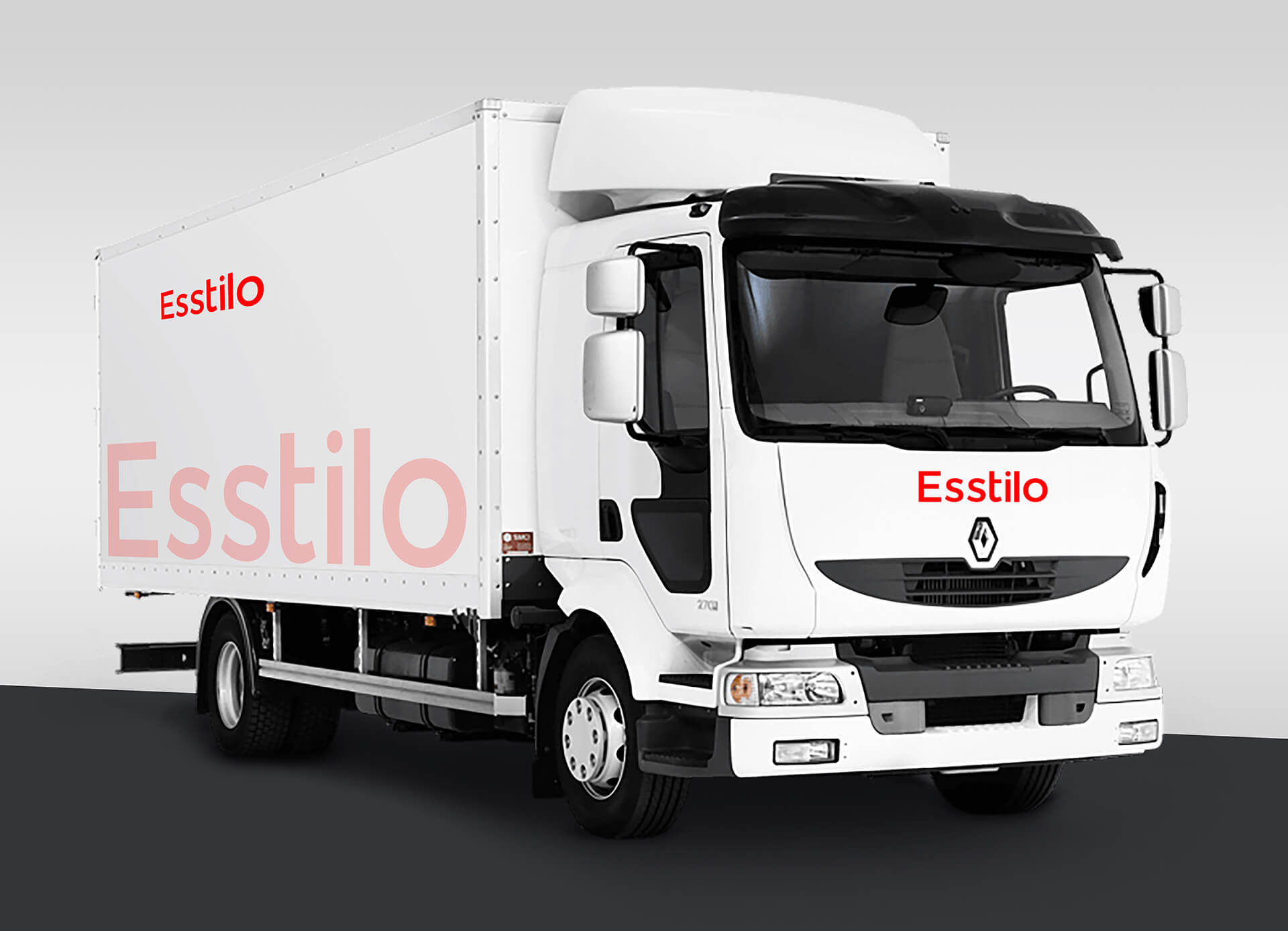 Vehicle wrapping •
Logotype cut from high-quality plotter foil, placed on both sides as well as on the front and back of the vehicle.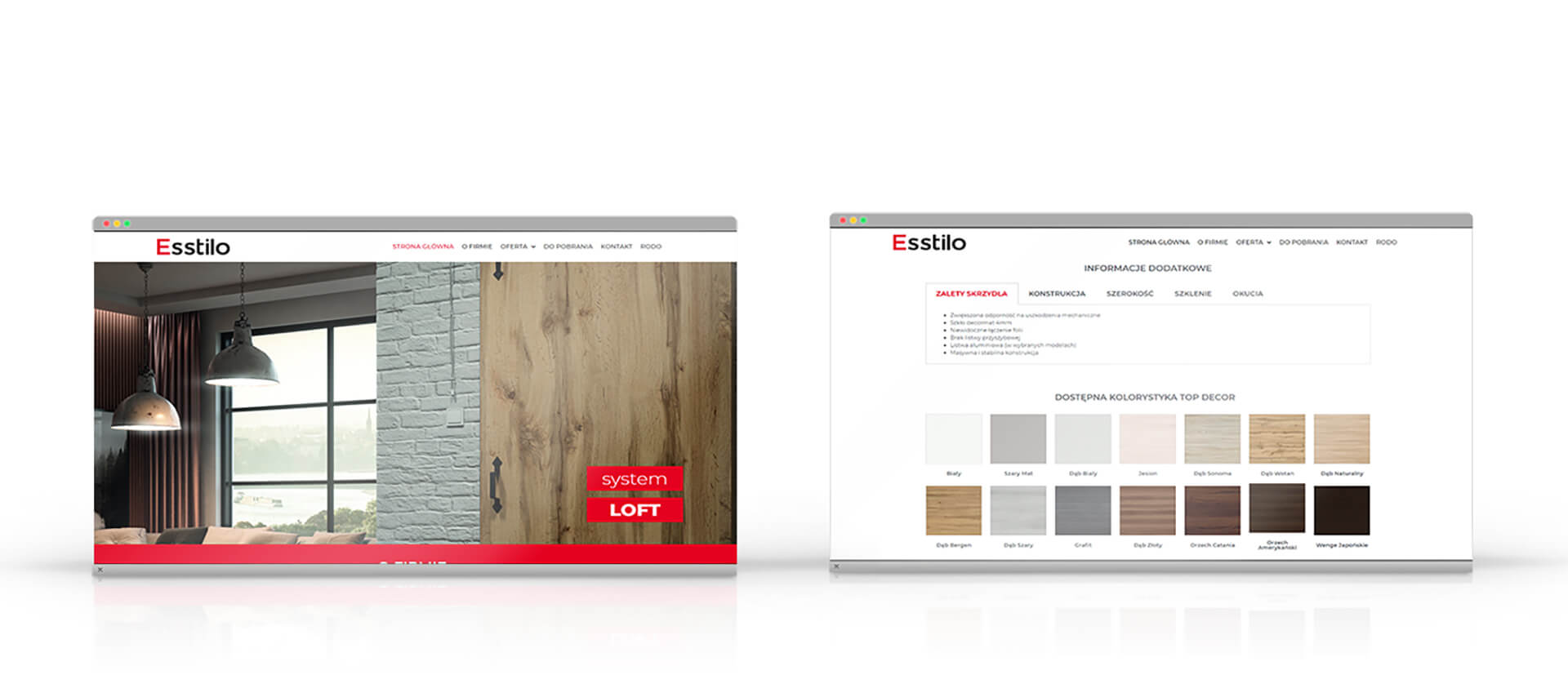 • Website
Designing and implementing a new website for Esstilo company. Website with CMS system - Wordpress, responsive with modern design.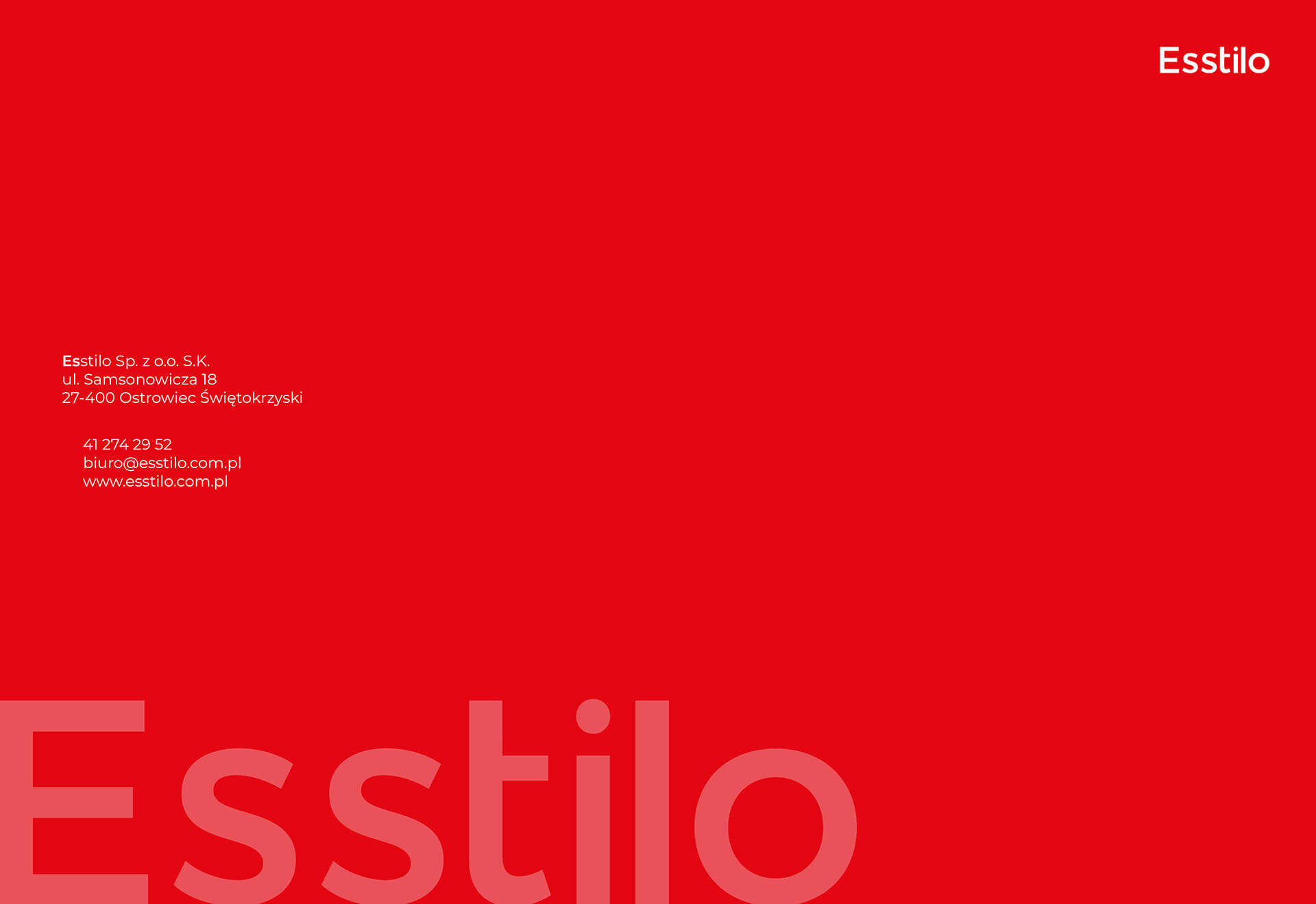 Commercial spot •
Preparation of the script and making an advertising spot presenting the company's offer. Soundtrack production with voice acting. Material used for radio broadcasts and on the Internet.