HUNTERS
A consistent line of designs for HUNTERS.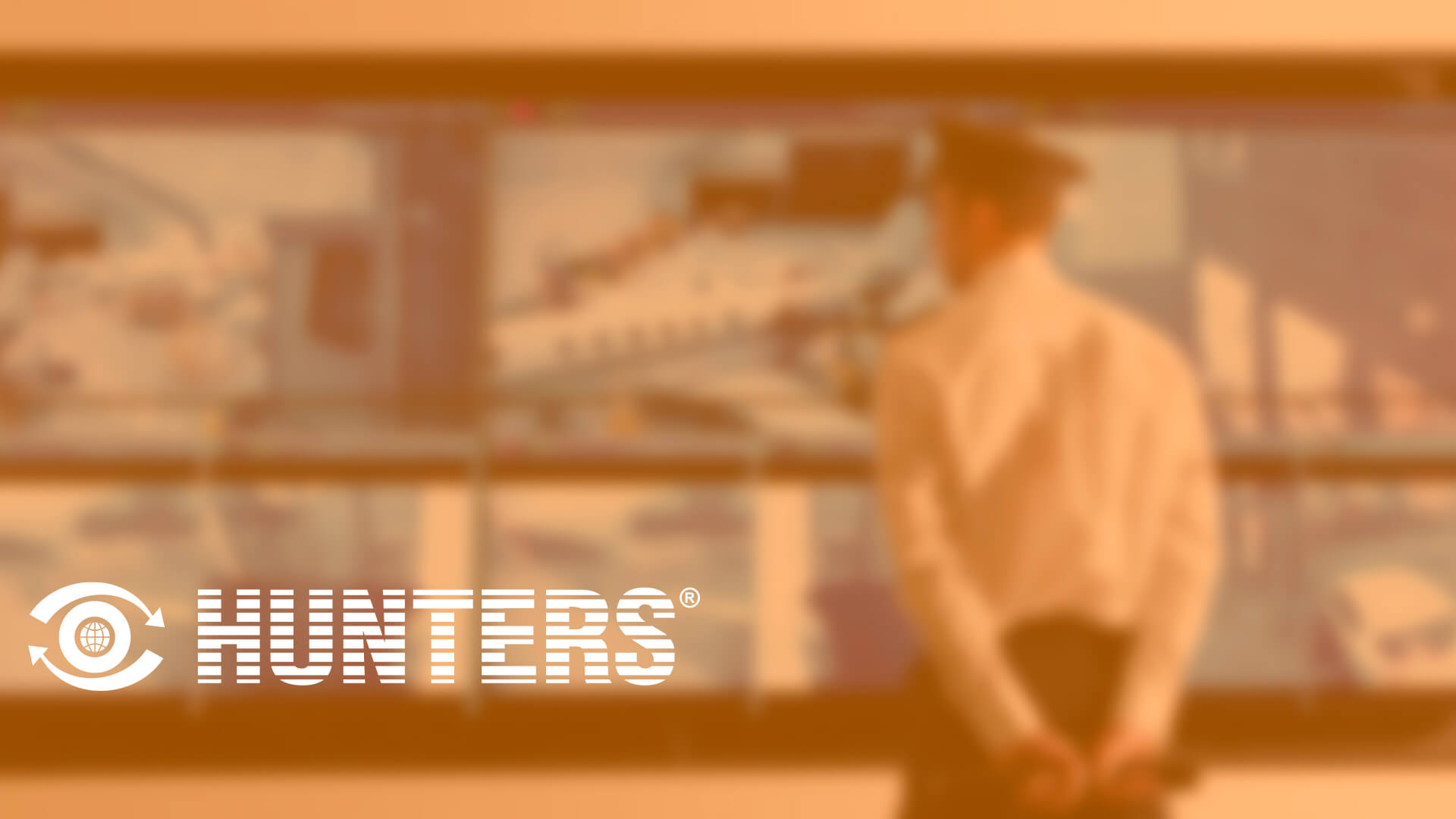 • Leaflet template
Graphic design of the flier template, consistent with other printed materials based on the company's visual identification system. Z-folded advertising leaflet made in 3x DL format.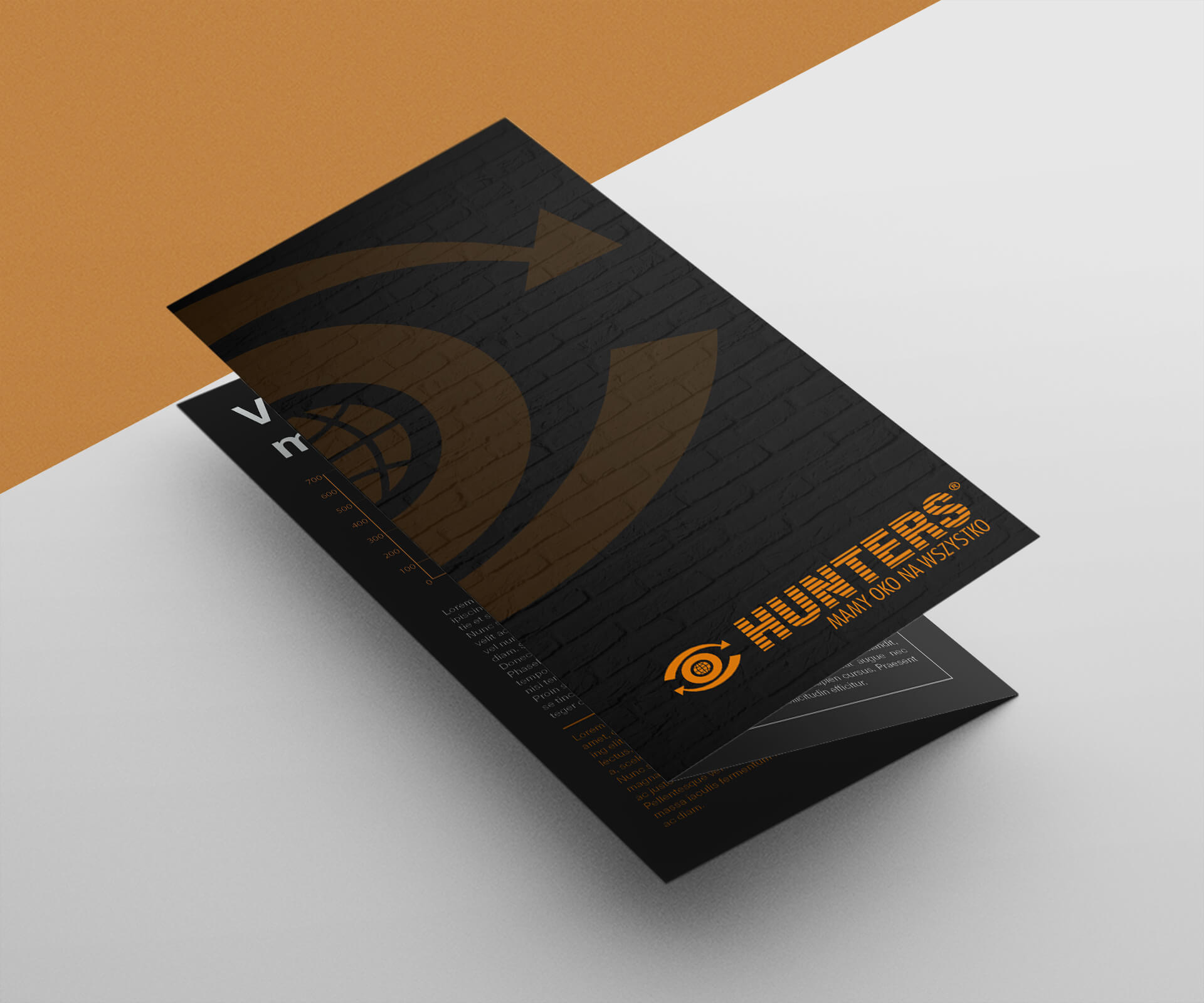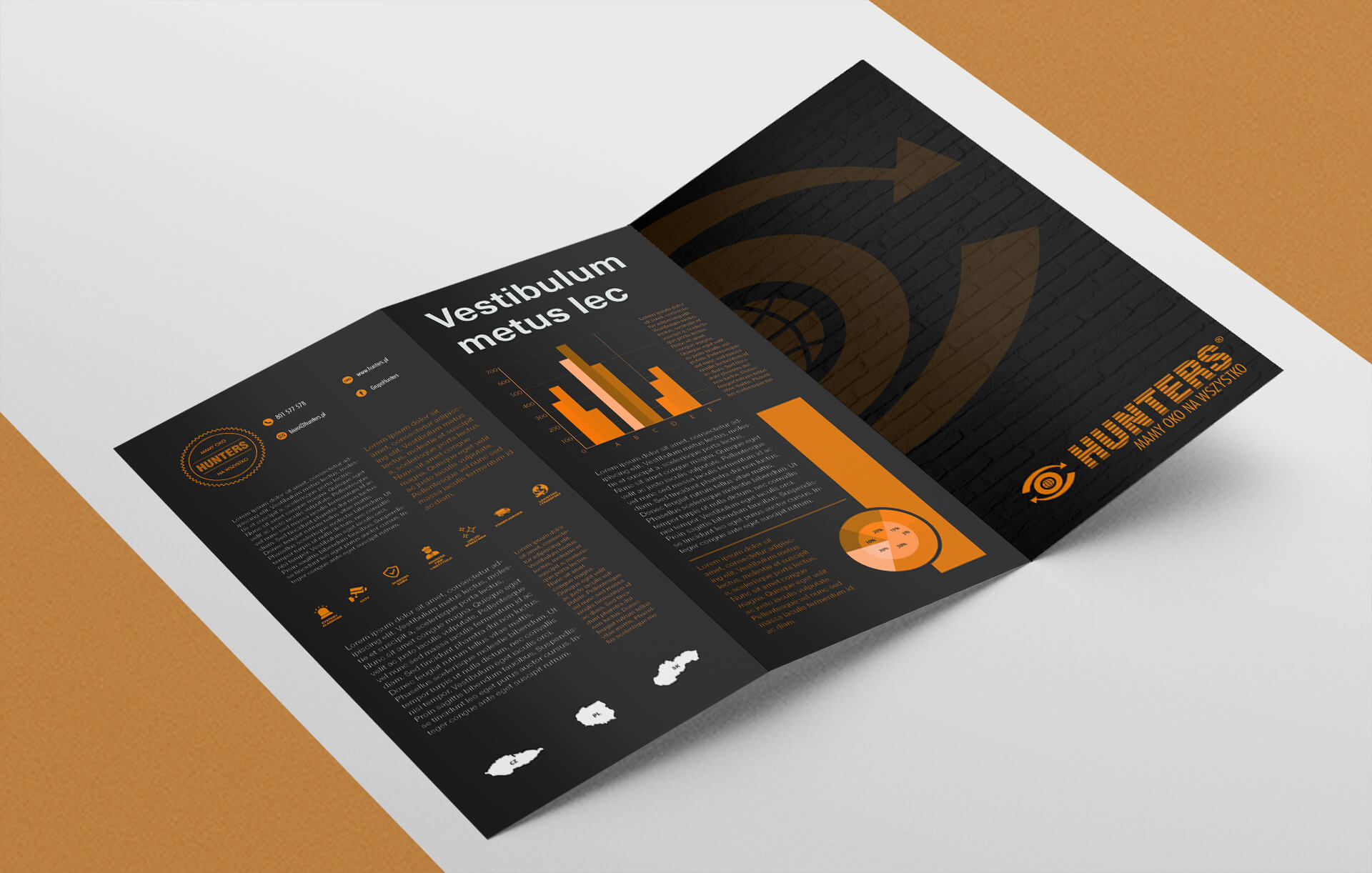 Promotional mug •
Black ceramic mug with applied double-sided print. The mug was made of high-quality ceramics. It's available in many color options, with a matte black outer coating or with interior colored in the tone of customer's choosing.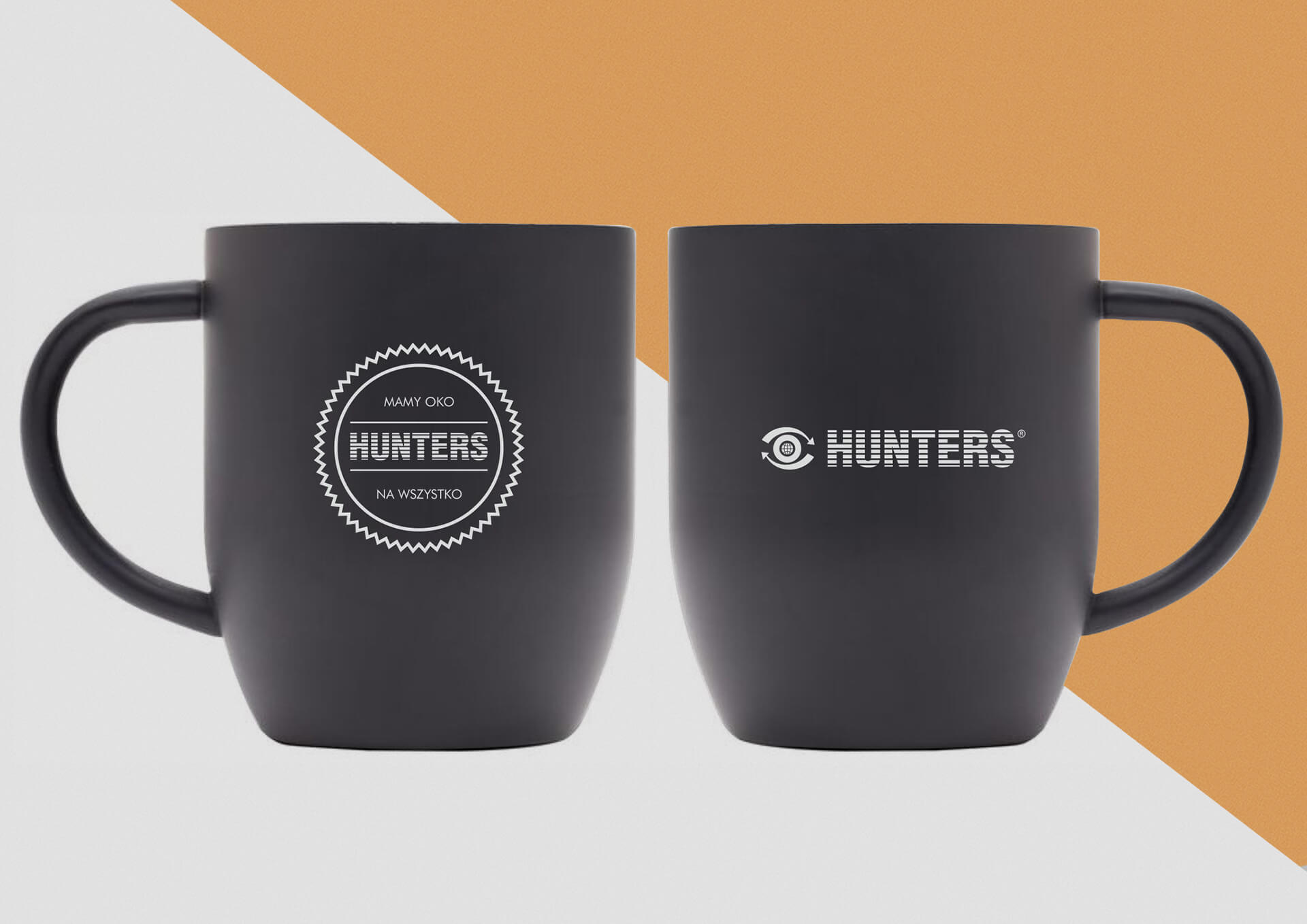 • Book calendar
A daily A5 book calendar, gray Cross binding with an embossed mold in the shape of a stamp. Natural leather calendar, hemmed with black thread. A large-area matrix on the front cover. The calendar is also equipped with a closing badge with a laser-engraved logotype.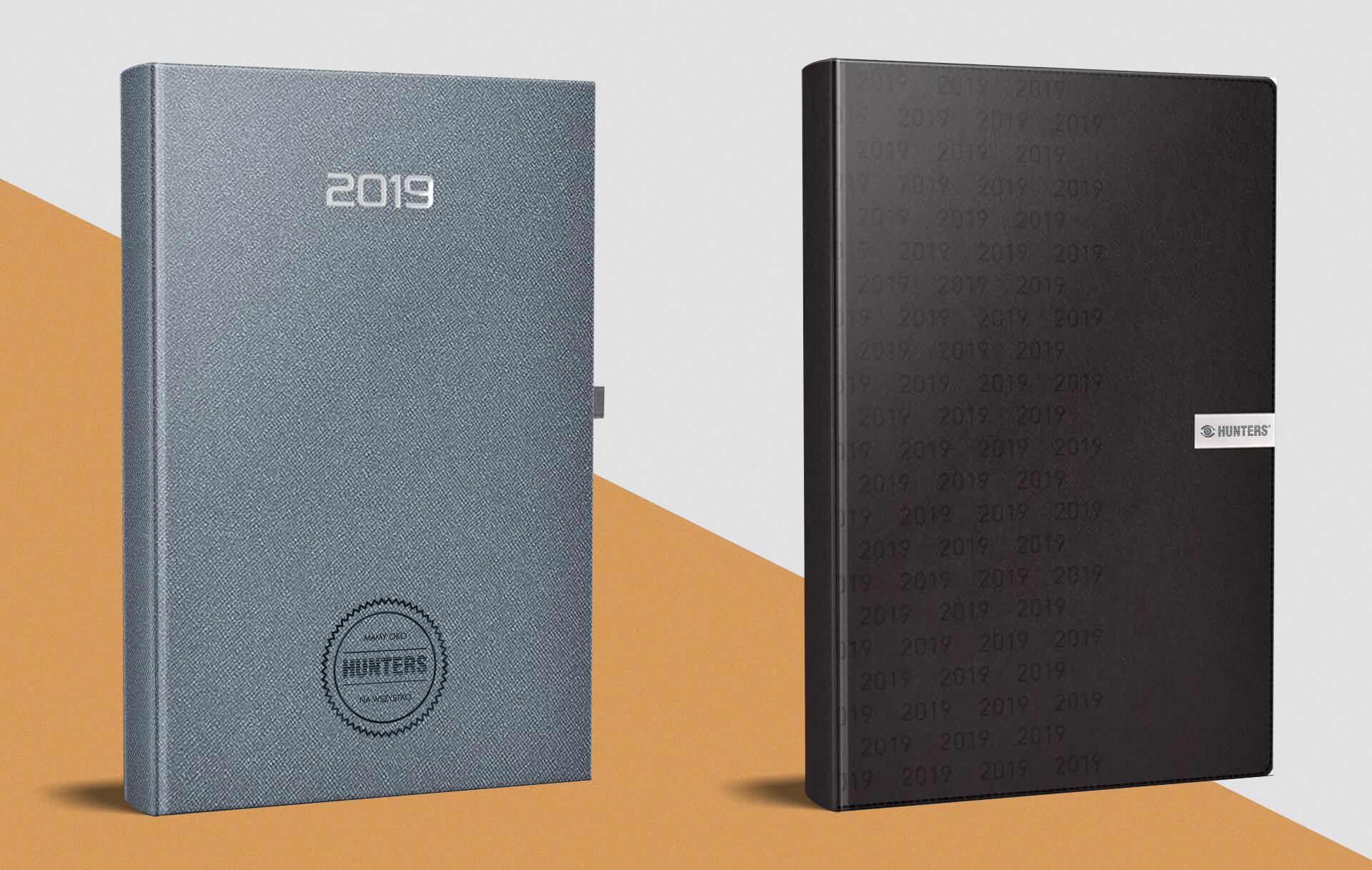 Calendar cover •
Graphic design of the end paper at the front of the book calendar. Design compatible with other elements of the company's image. It emphasizes its stability, strength and gives a sense of security.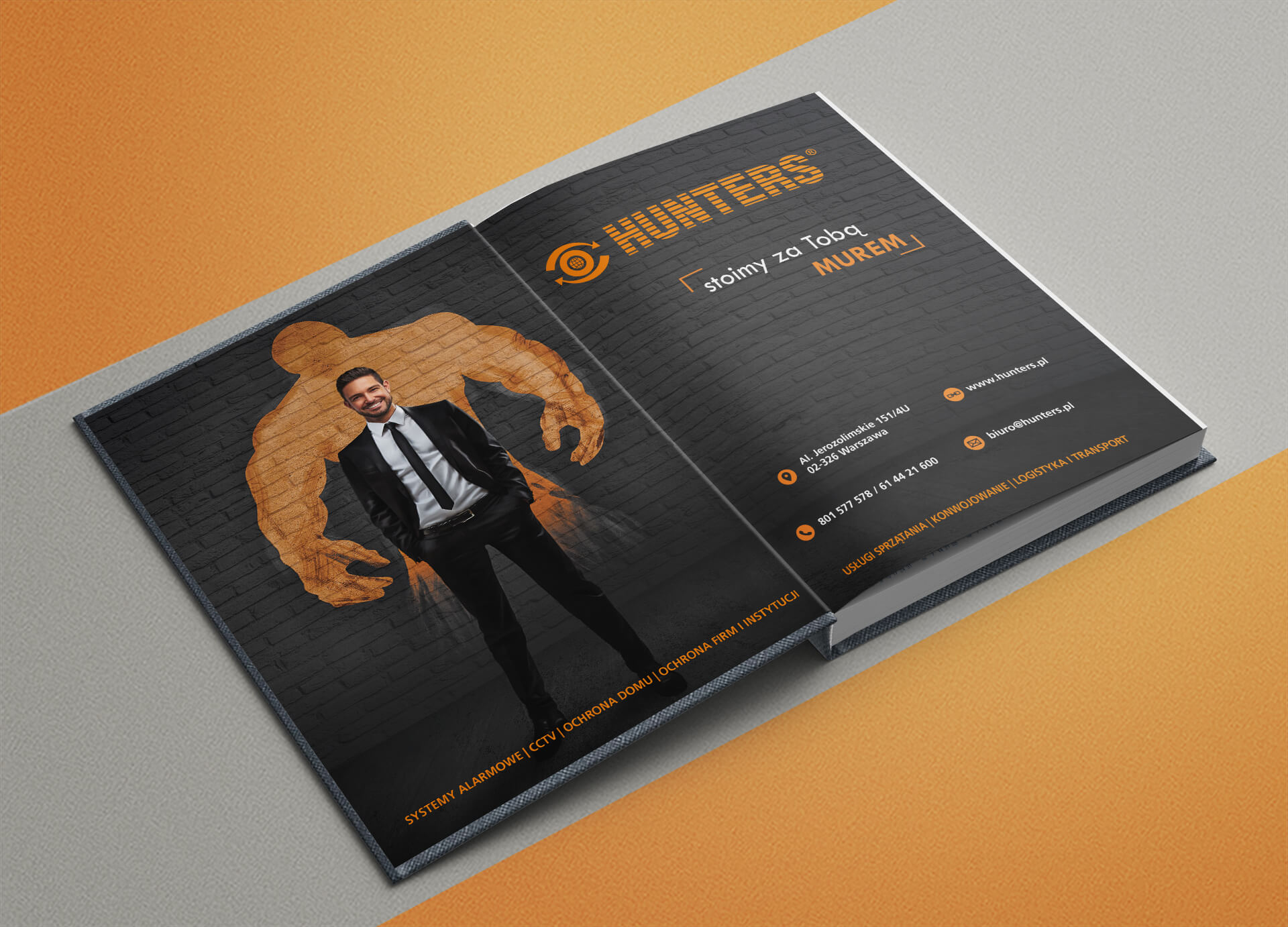 • Hunters Calendar
A project referring to the pro eco movement, which involves the company in protecting a predator living in Poland - the Lynx. Fully individual calendar design.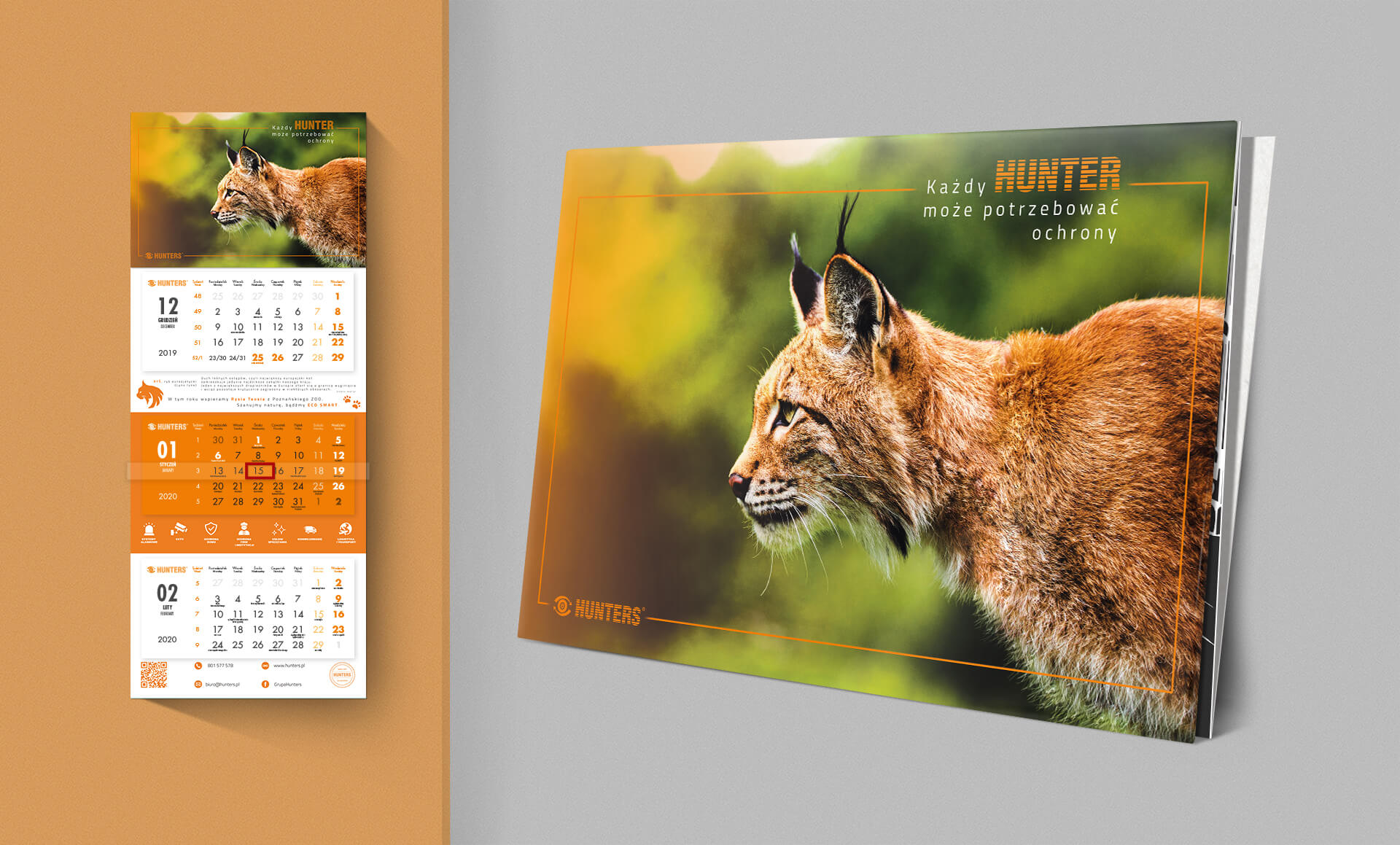 Briefcase •
Design and production of a briefcase with an embossed logo. Printed cards in the form of dividers and an individual design of the notebook. During the process, the 30th anniversary logo of Hunters company was created.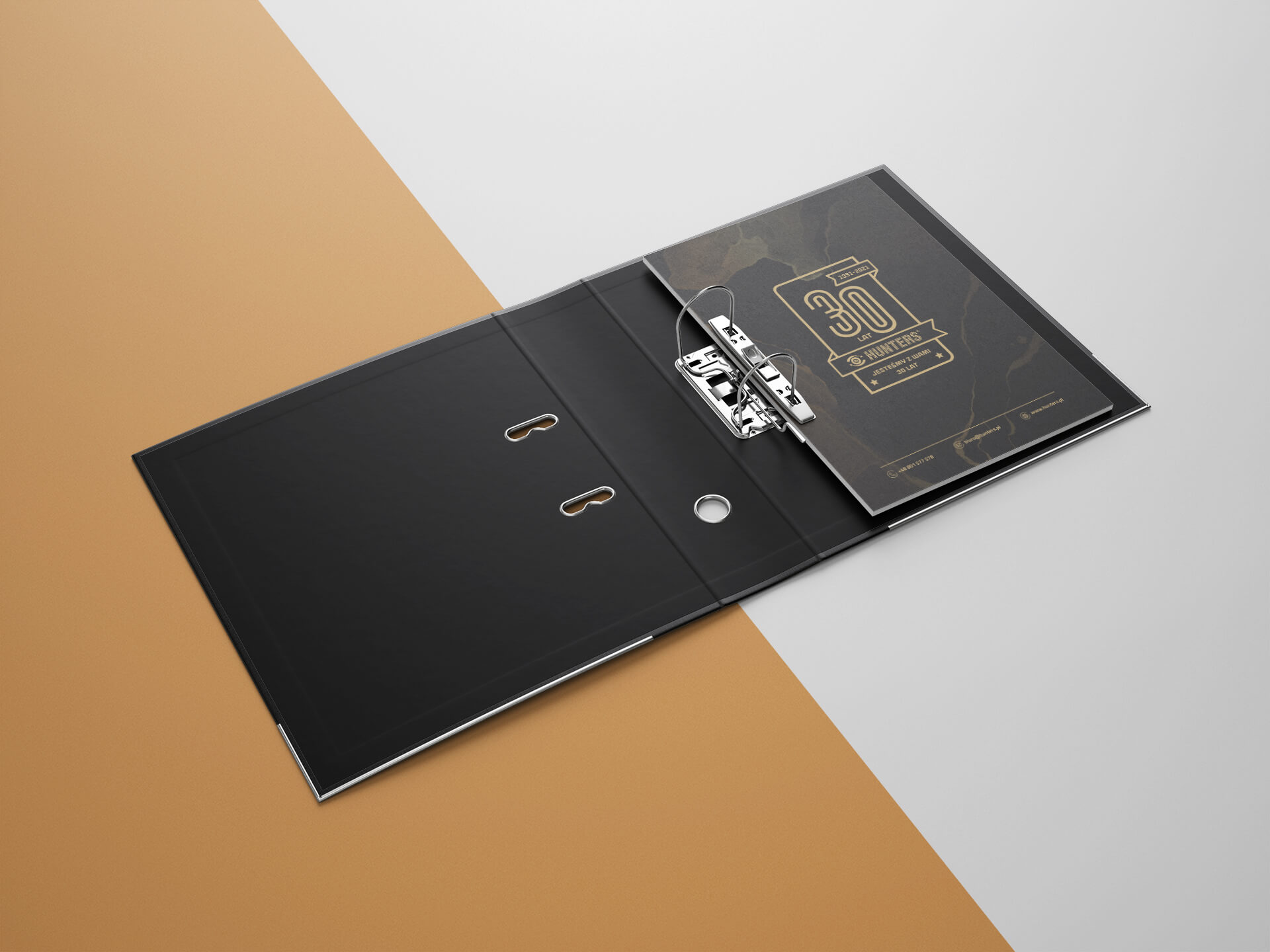 • Catalog
Graphic design of the catalog template, coherent graphic line with other printed media. A catalog in a horizontal layout created on the basis of materials received from the client.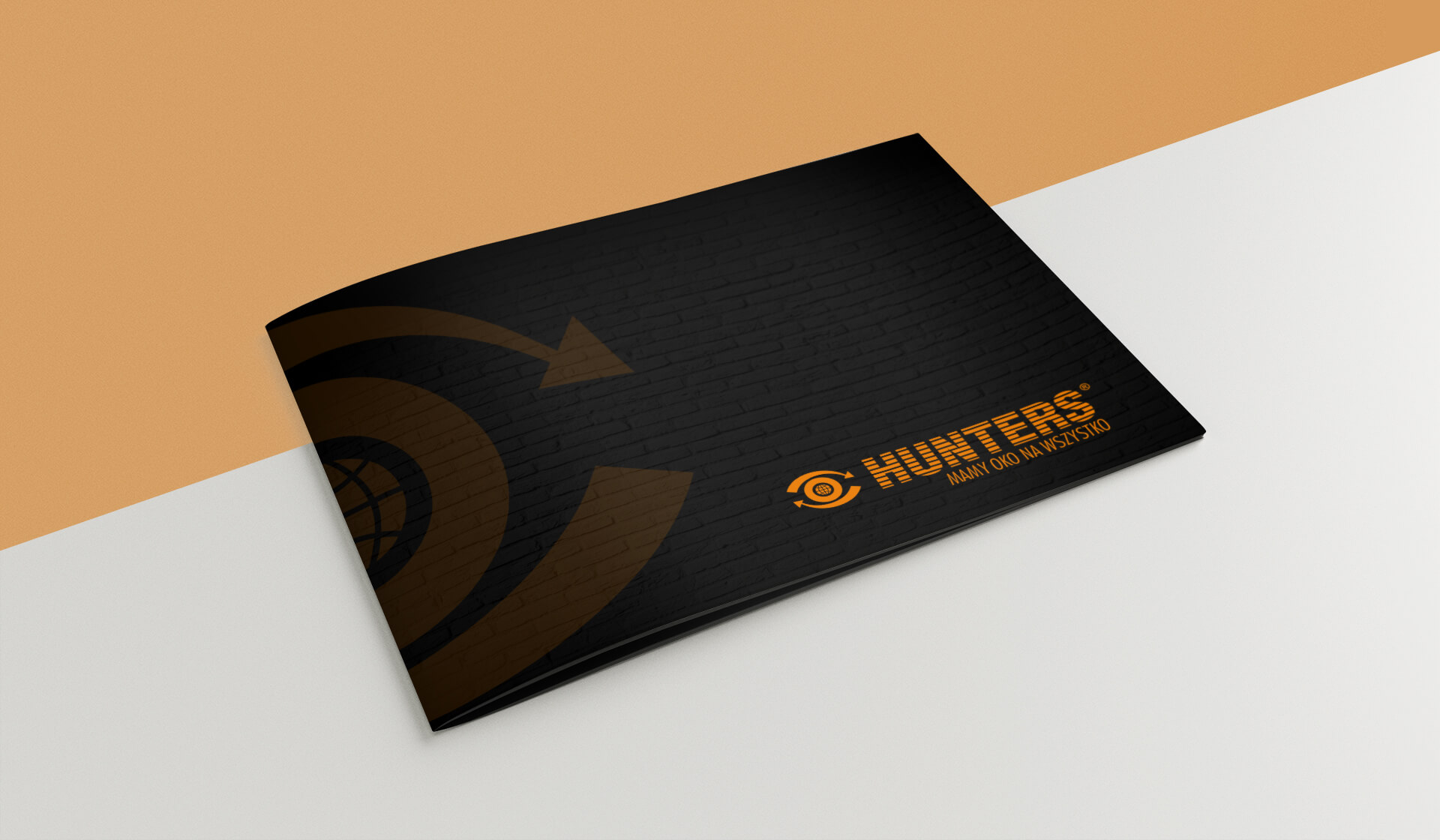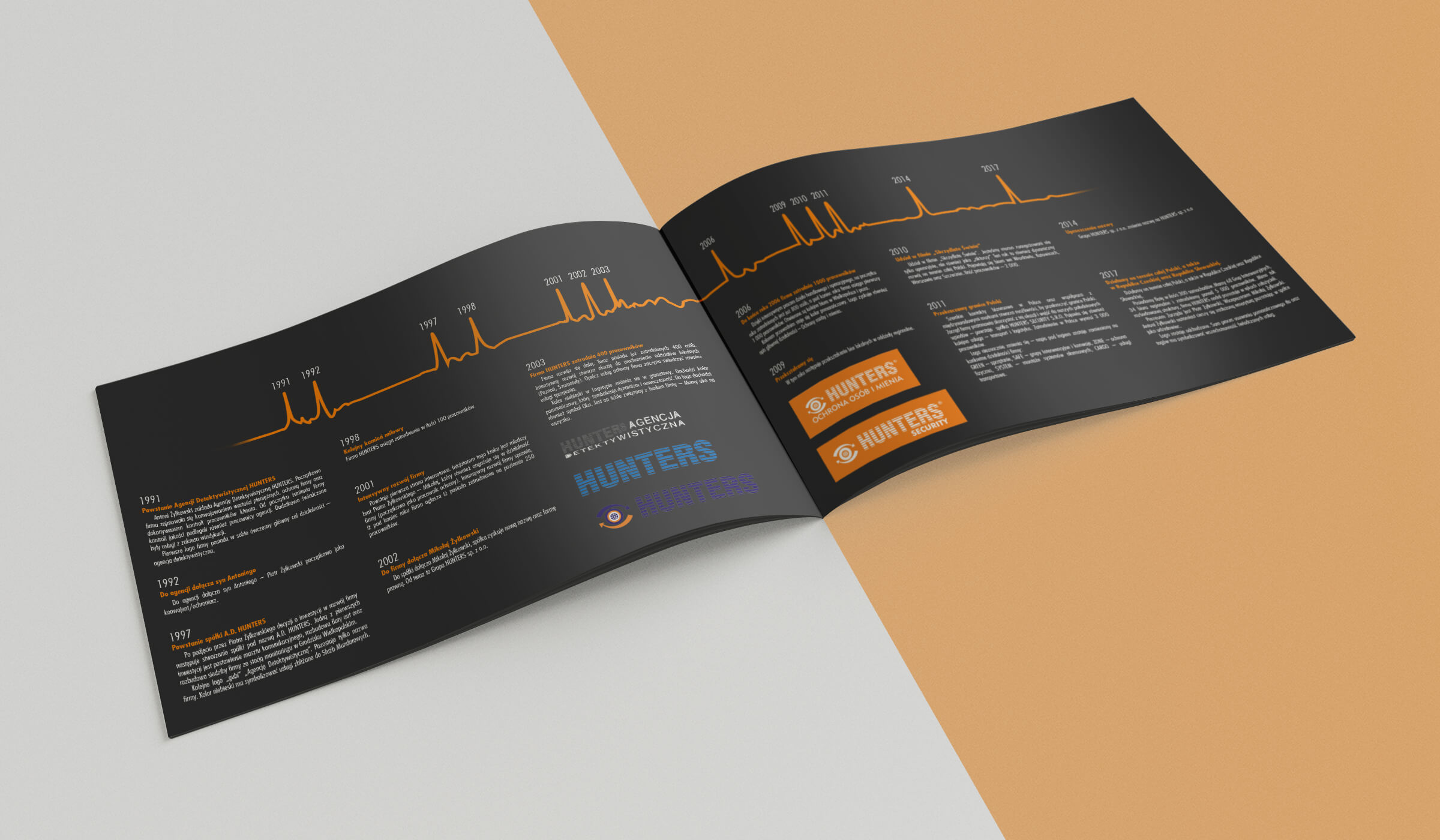 Anti-hacker •
Smart presentation of the graphic design of the webcam curtain. The mobile anti-hacker is equipped with a guide that allows it to be uncovered at any time when the camera is needed.