POSCO-PWPC
A consistent line of designs for POSCO-PWPC.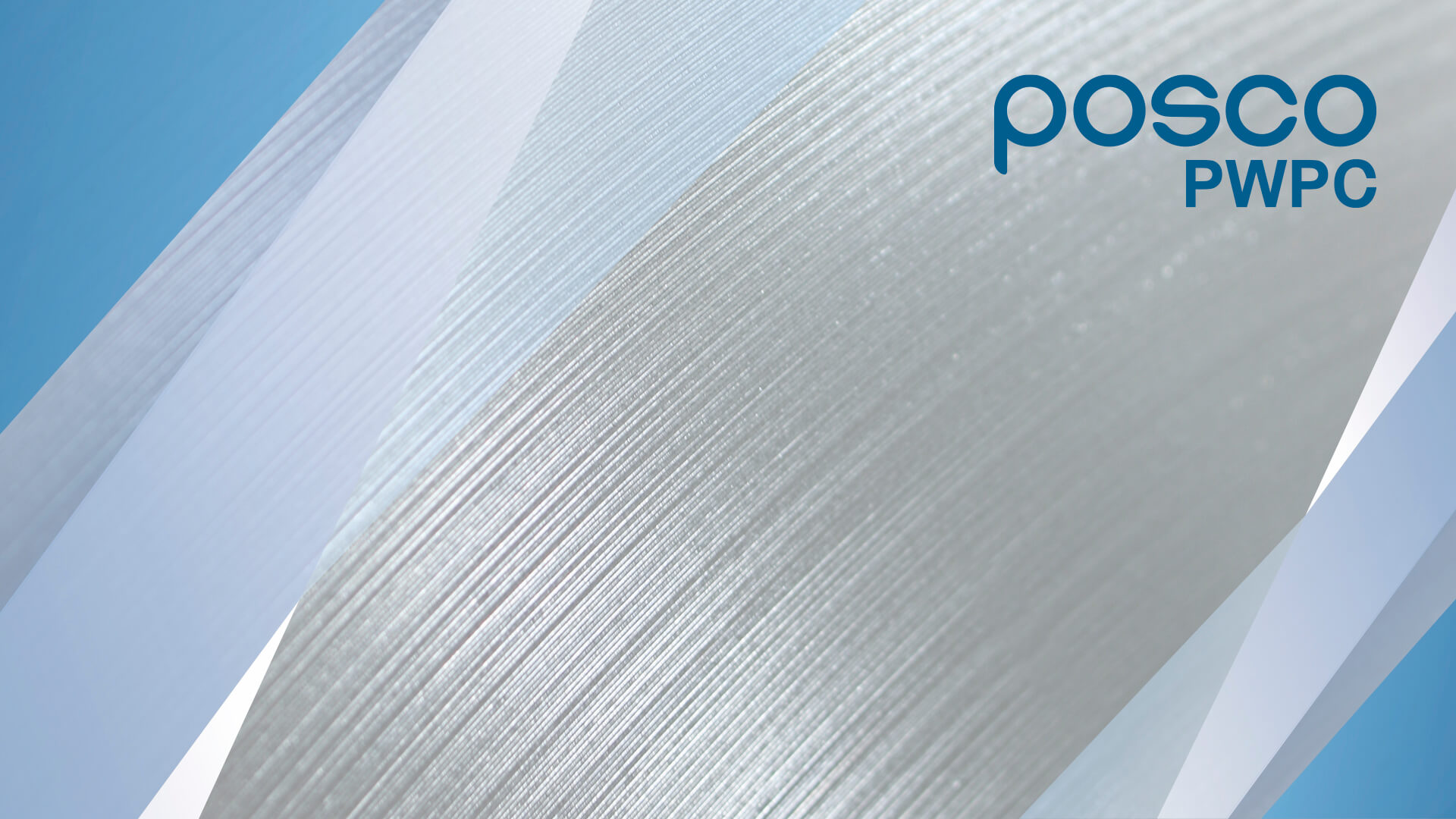 • Billboards
Graphic design and installation of the board on large-format media, made for the advertising campaign.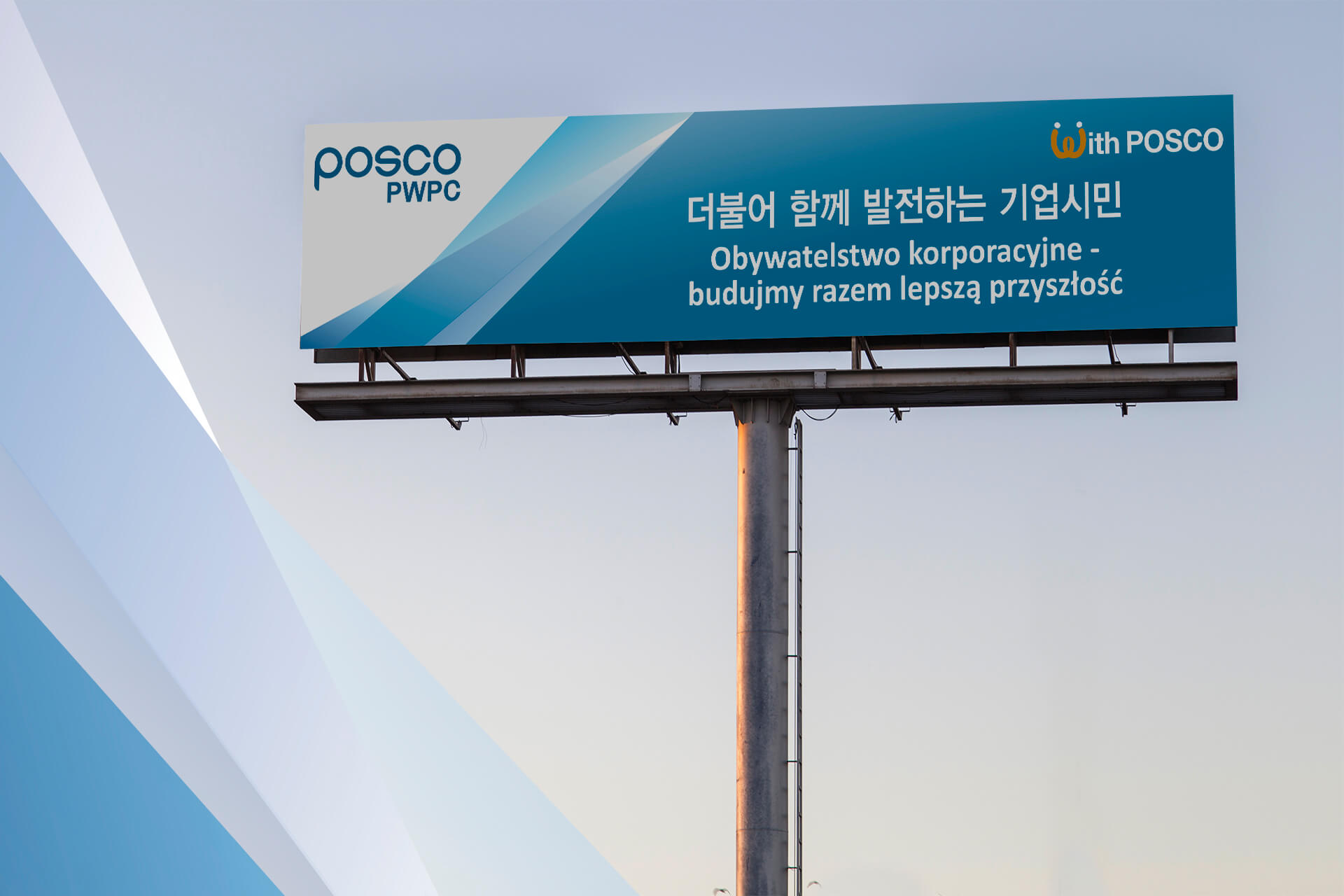 Product catalogue •
Graphic design of the product offer for POSCO-PWPC company in a bilingual version: Polish and English. Printout in A4 format with selective varnish on each page of the catalog.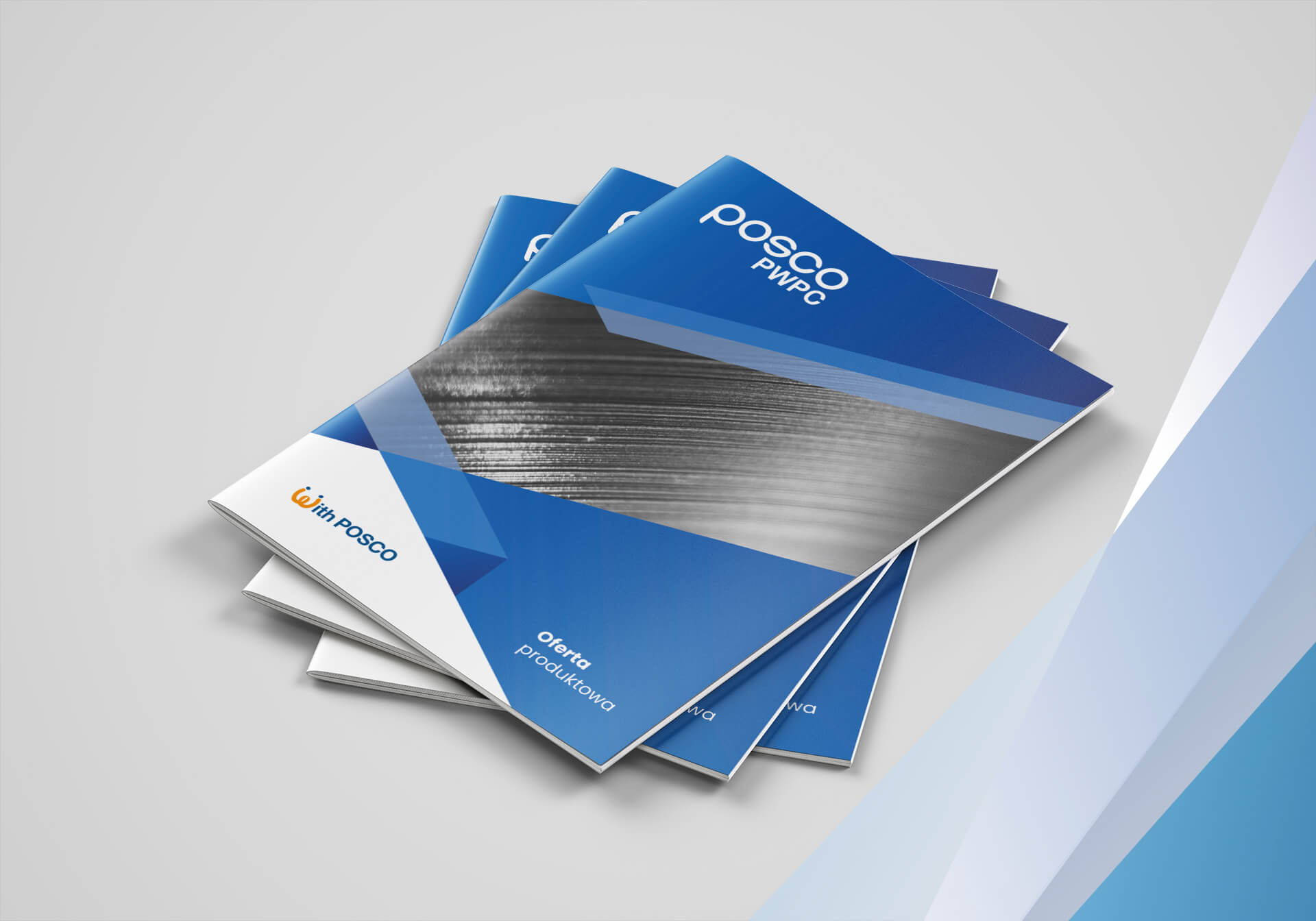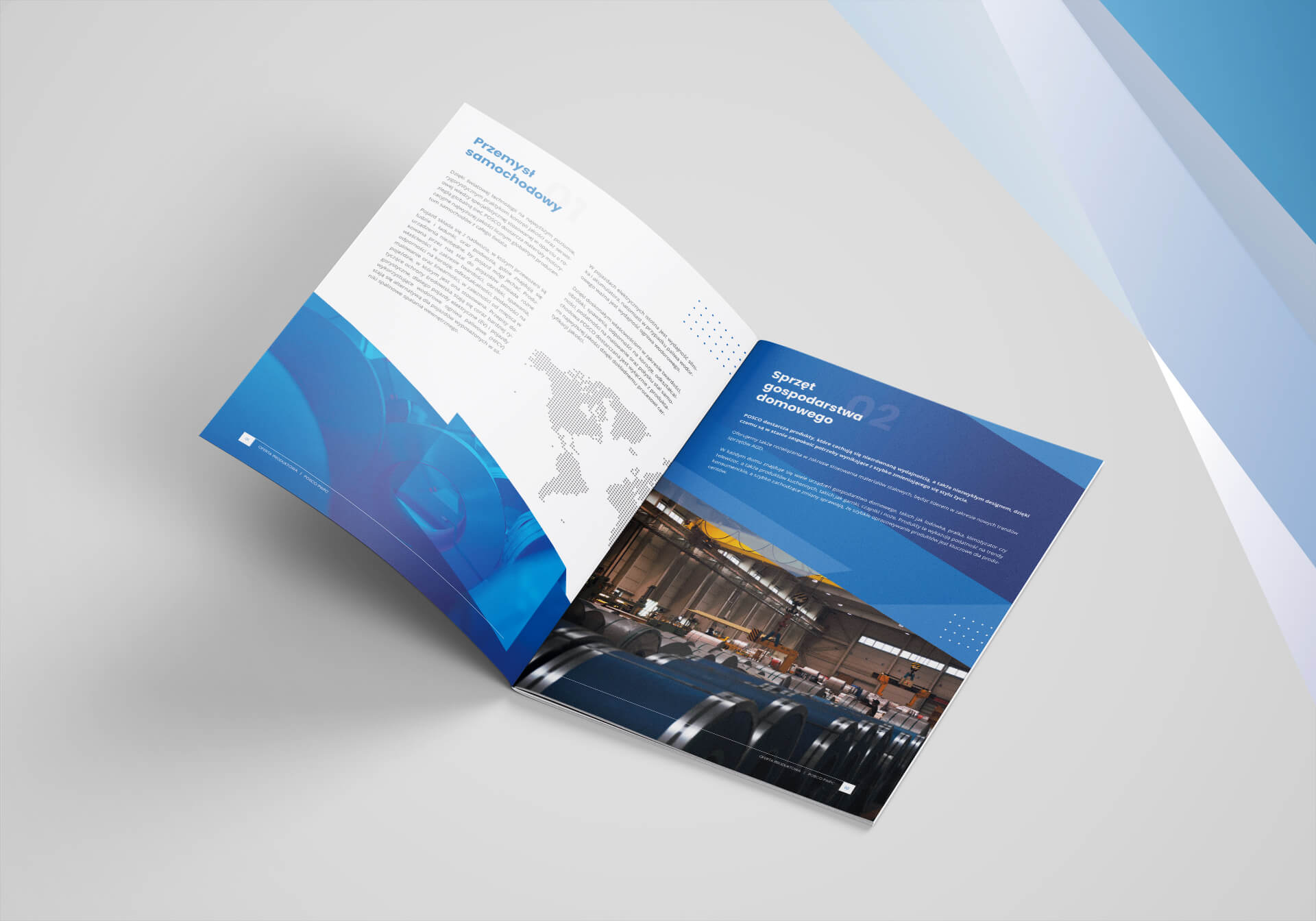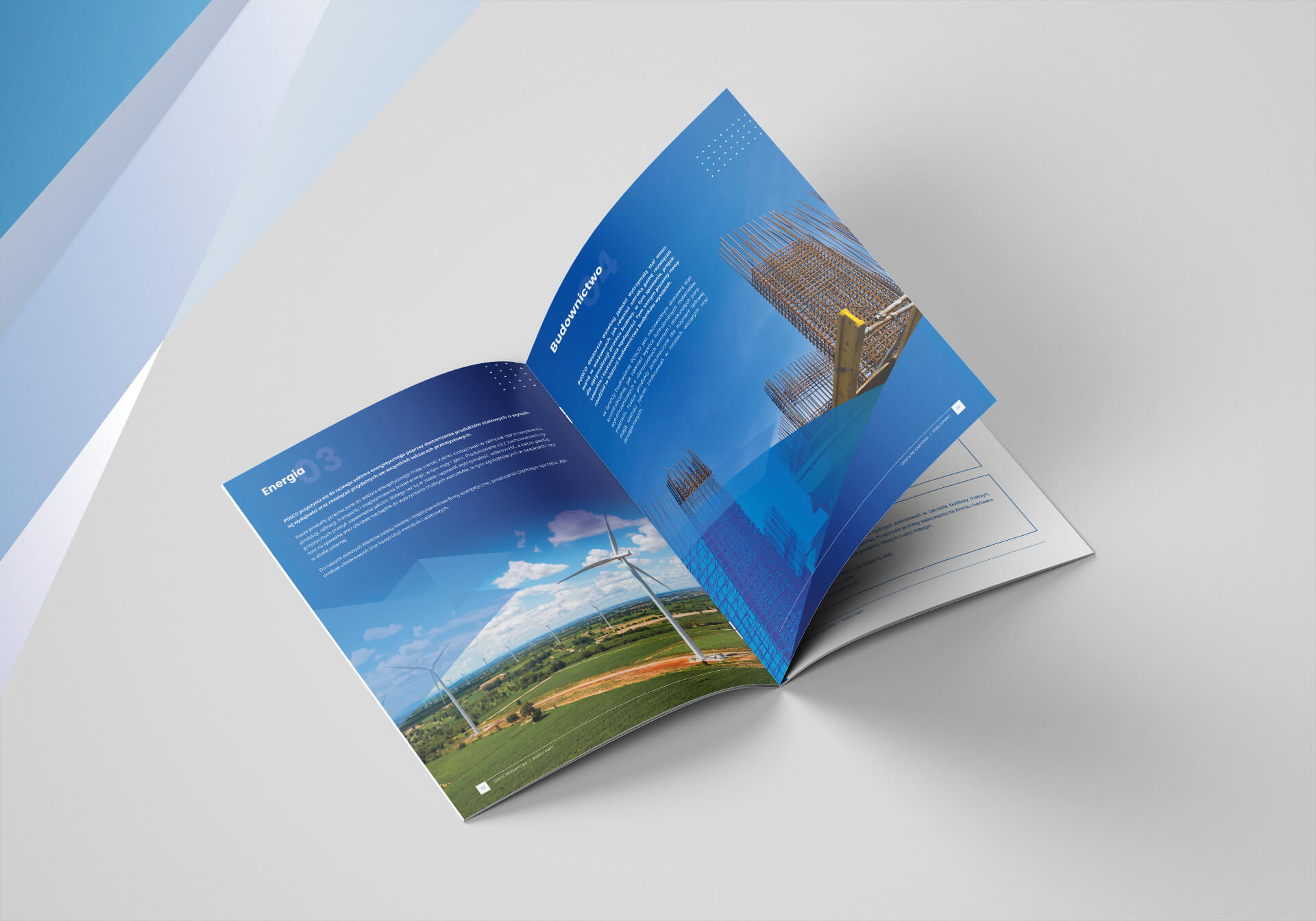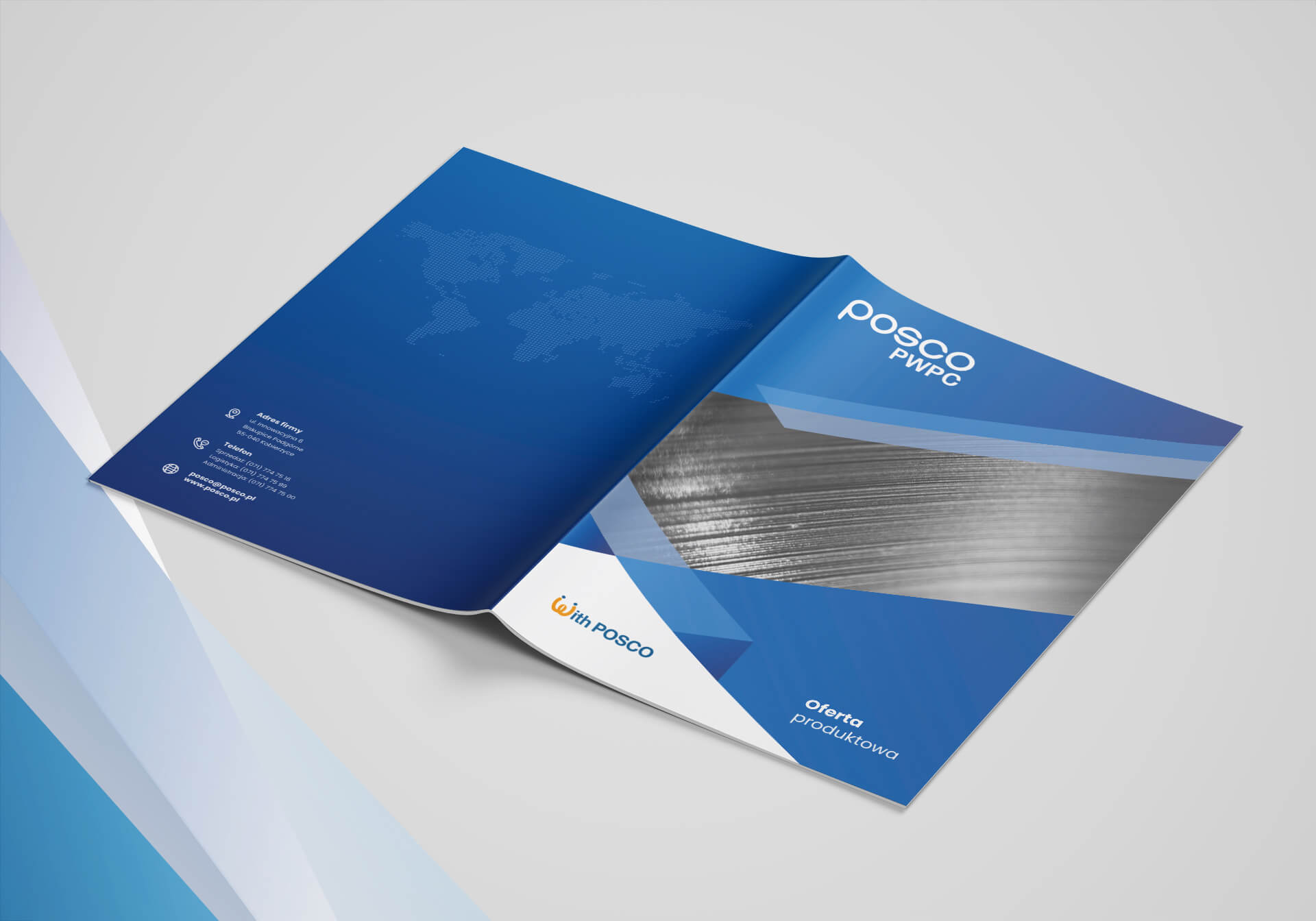 • Book calendar
Book calendar made of black aluminum and closed with an elastic band with an engraved signet ring on a badge. A rectangular plate engraved with the customer's logo was prepared as an addition to this calendar.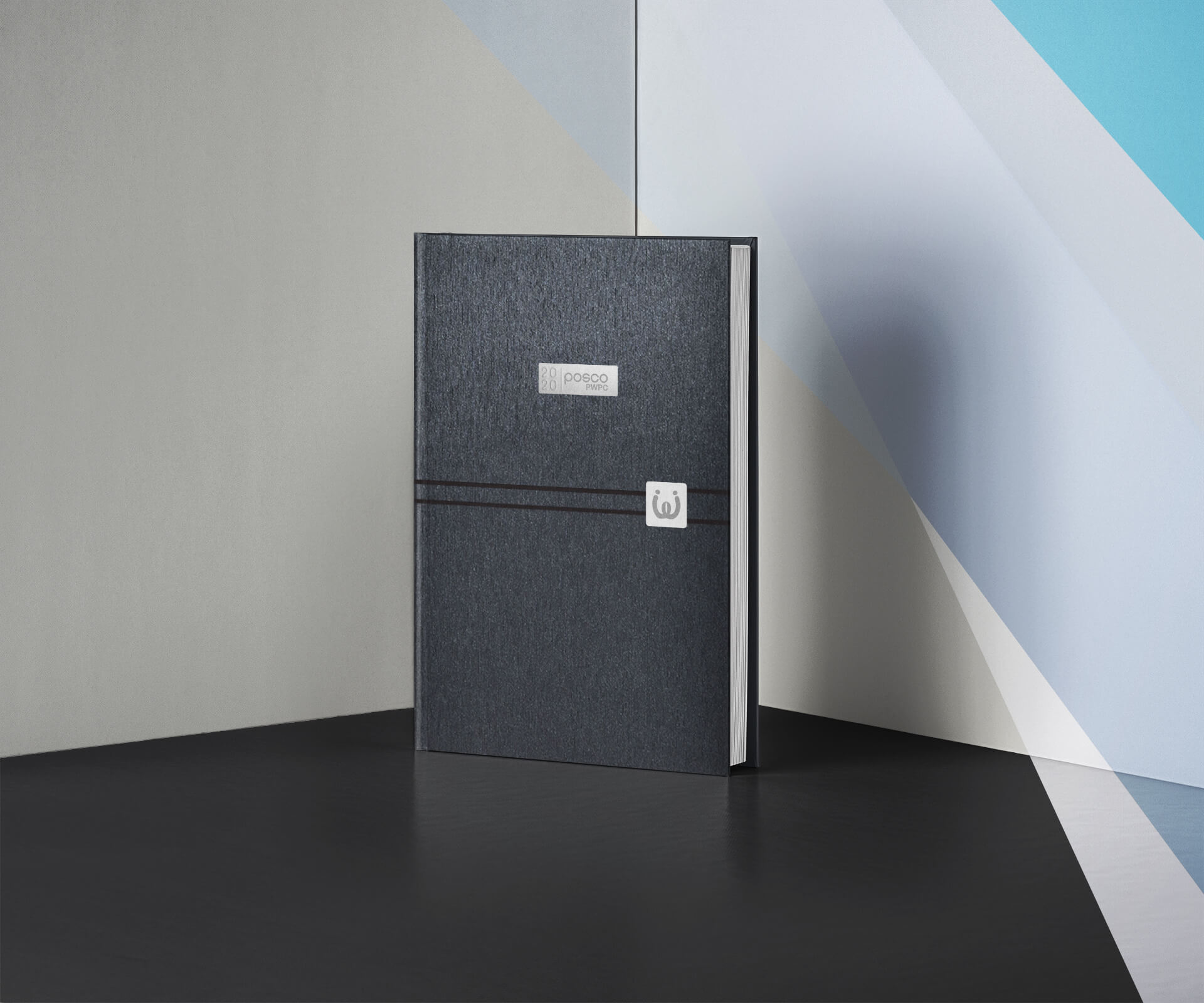 Wyklejka do kalendarza •
Graphic design of the book calendar insert.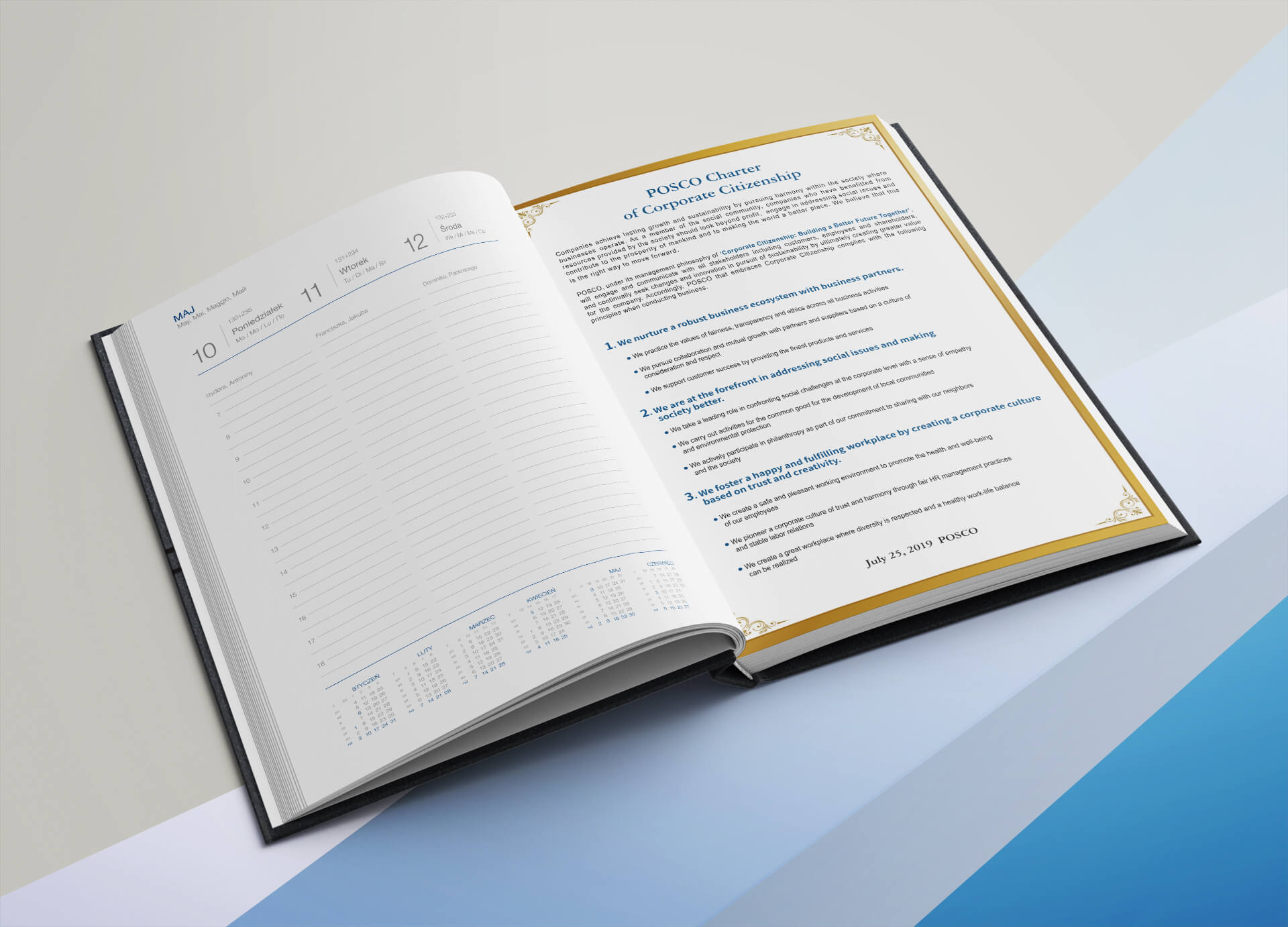 • Full print calendar
Graphic design and production of a book calendar with the cover fully printed with full-color graphics. A loop for a pen and a ribbon with the client's logo as a form of personalization.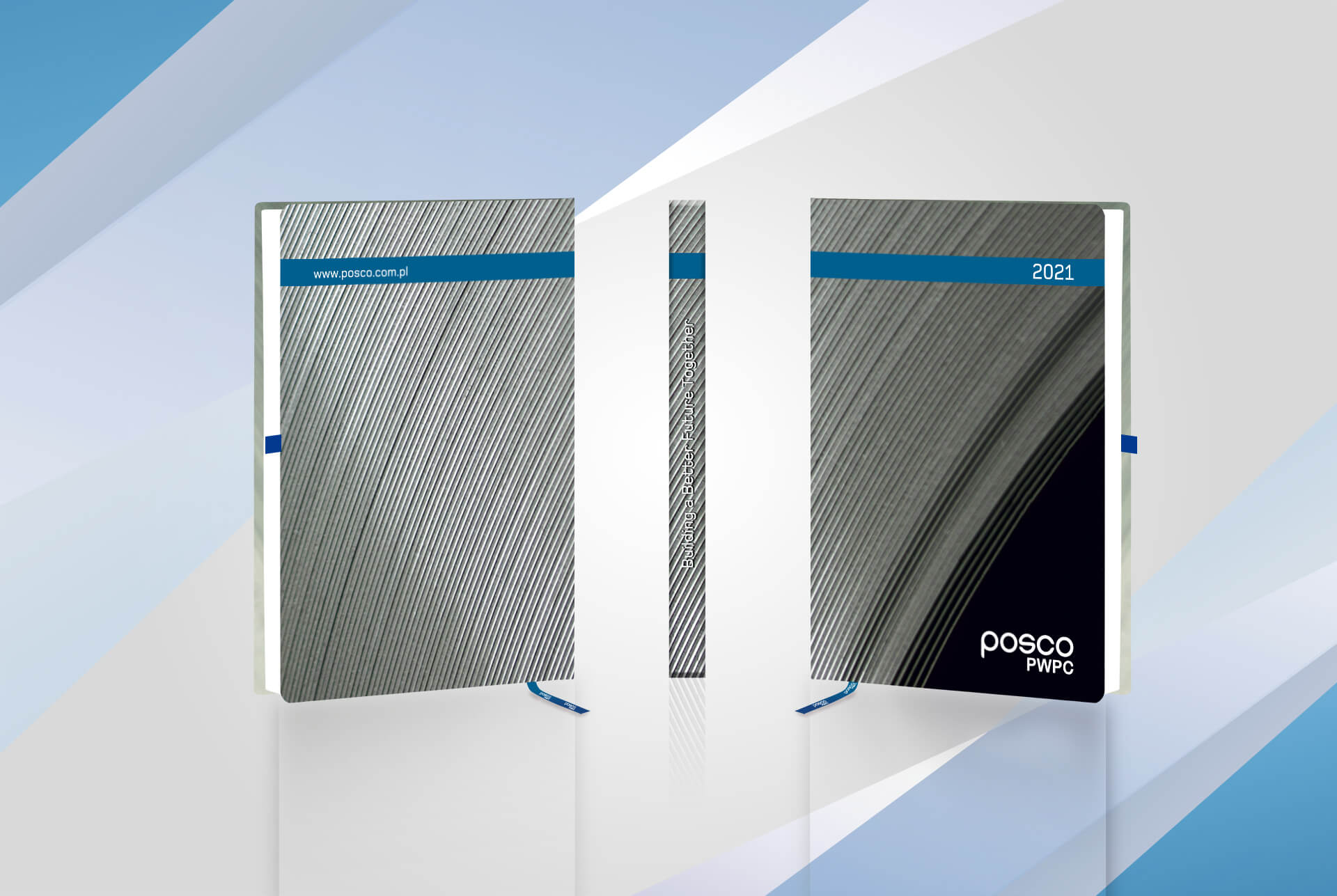 Dibond board •
Graphic design and production of a board along with an assembly service. A large format board created with the use of durable white dibond. Installation at chrome spacers on customer's property.
• Information plates
Graphic design and production of information boards with assembly service. The boards are made of brushed dibond, covered with a polymer foil. Installation on chrome spacers at the customer's head office.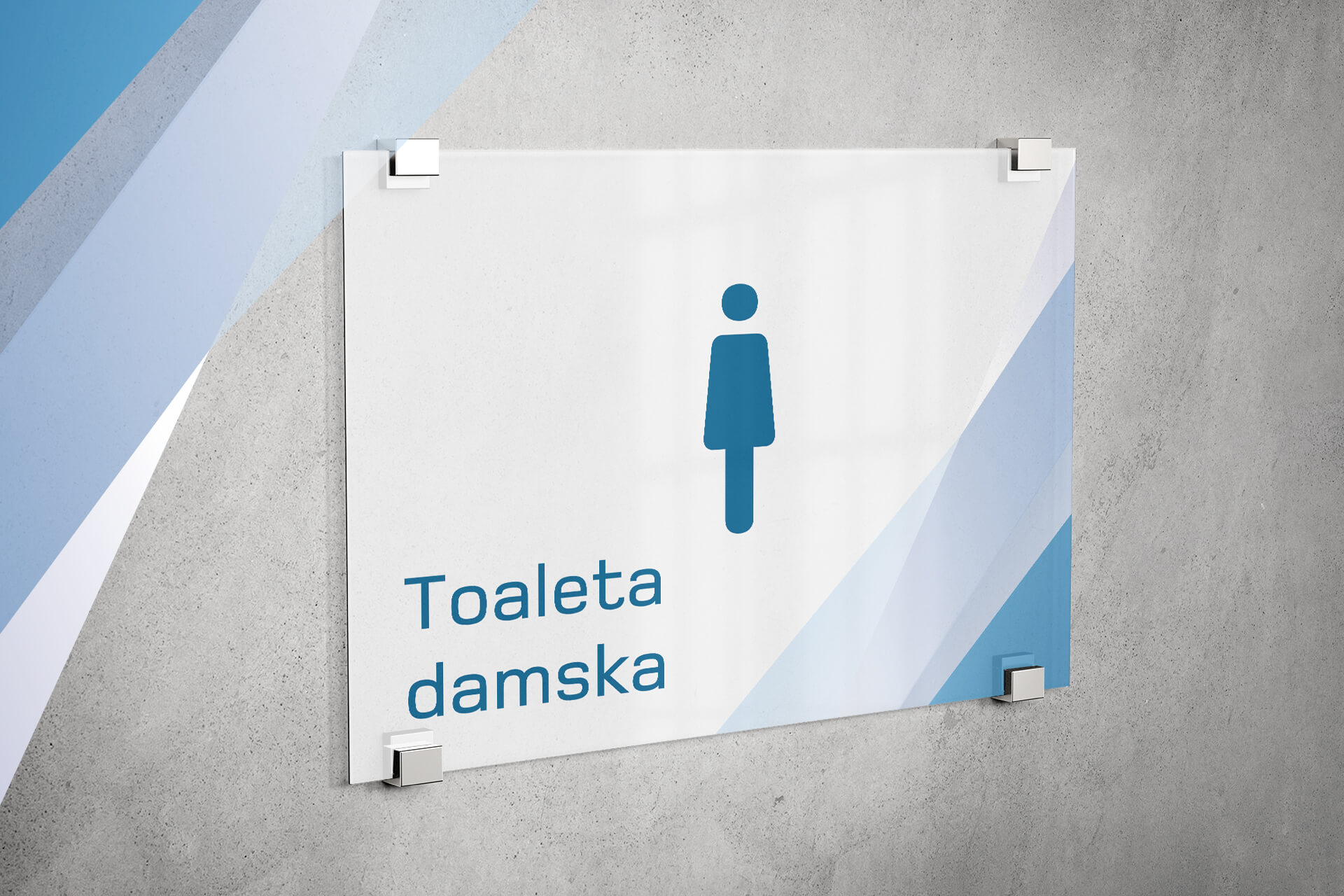 Office whiteboard •
Comprehensive signage, graphic design and installation work. Signage for business buildings is the basis of their operation.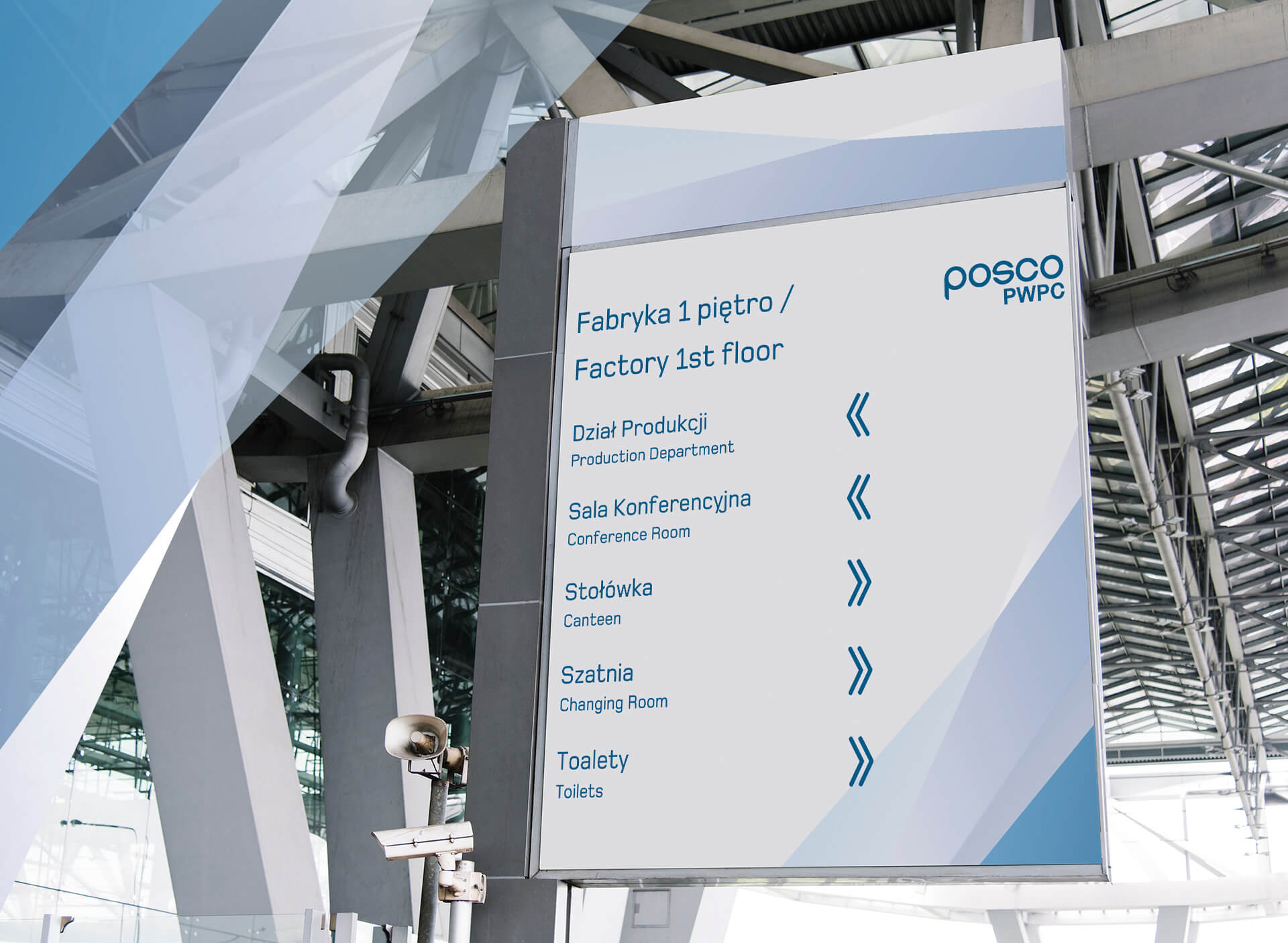 • A4 paper bag
Graphic design and production of a high-grammage A4 paper bag. The bag is consolidated with shiny foil with a print on the side part of the bag. Paper twisted handle.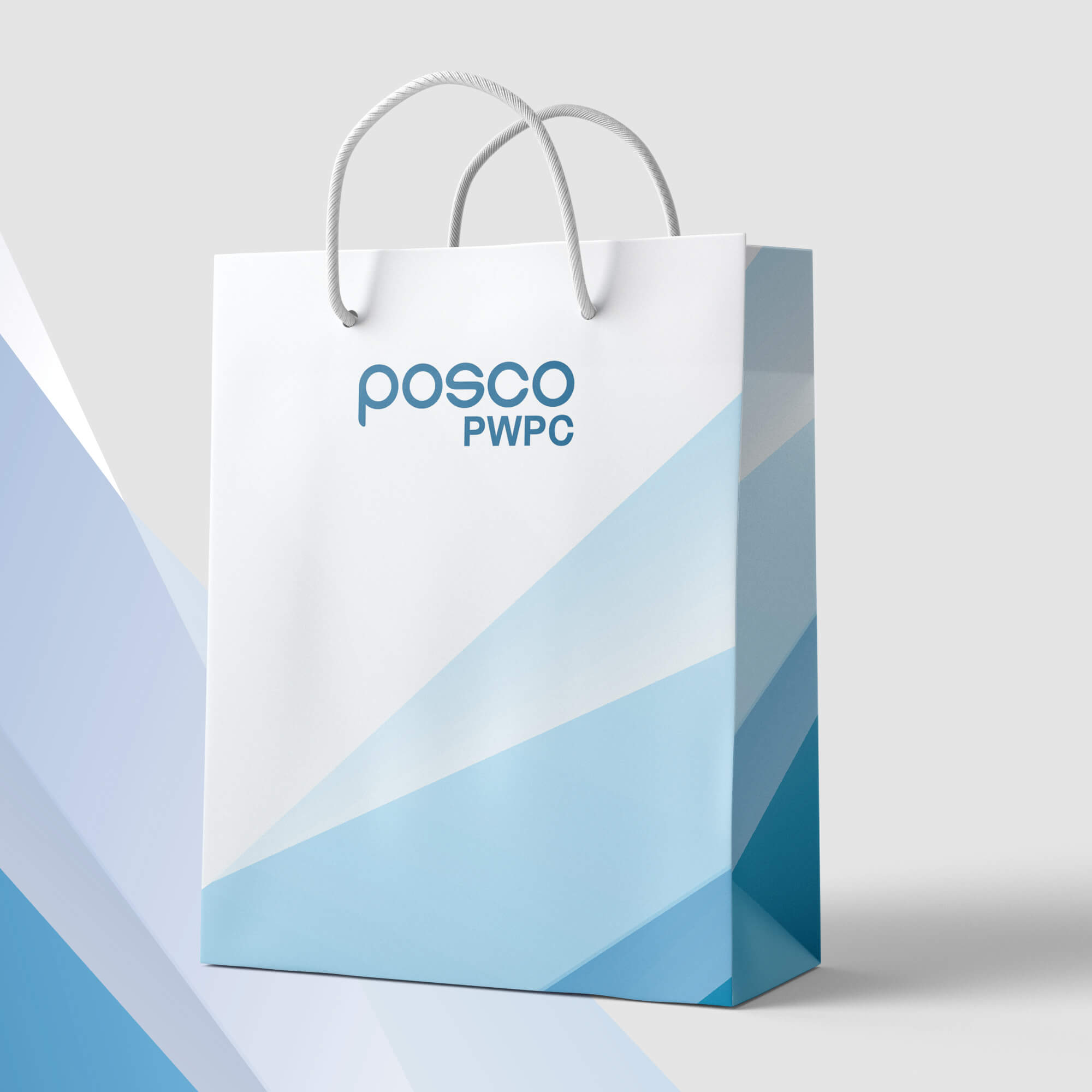 Paper bag for wine •
Graphic design and production of a heavyweight paper wine bag. Additionally, the side area of the bag is printed. The handle is made of a string. The bag is covered with shiny foil.