DE DIETRICH
A consistent series of projects for De Dietrich.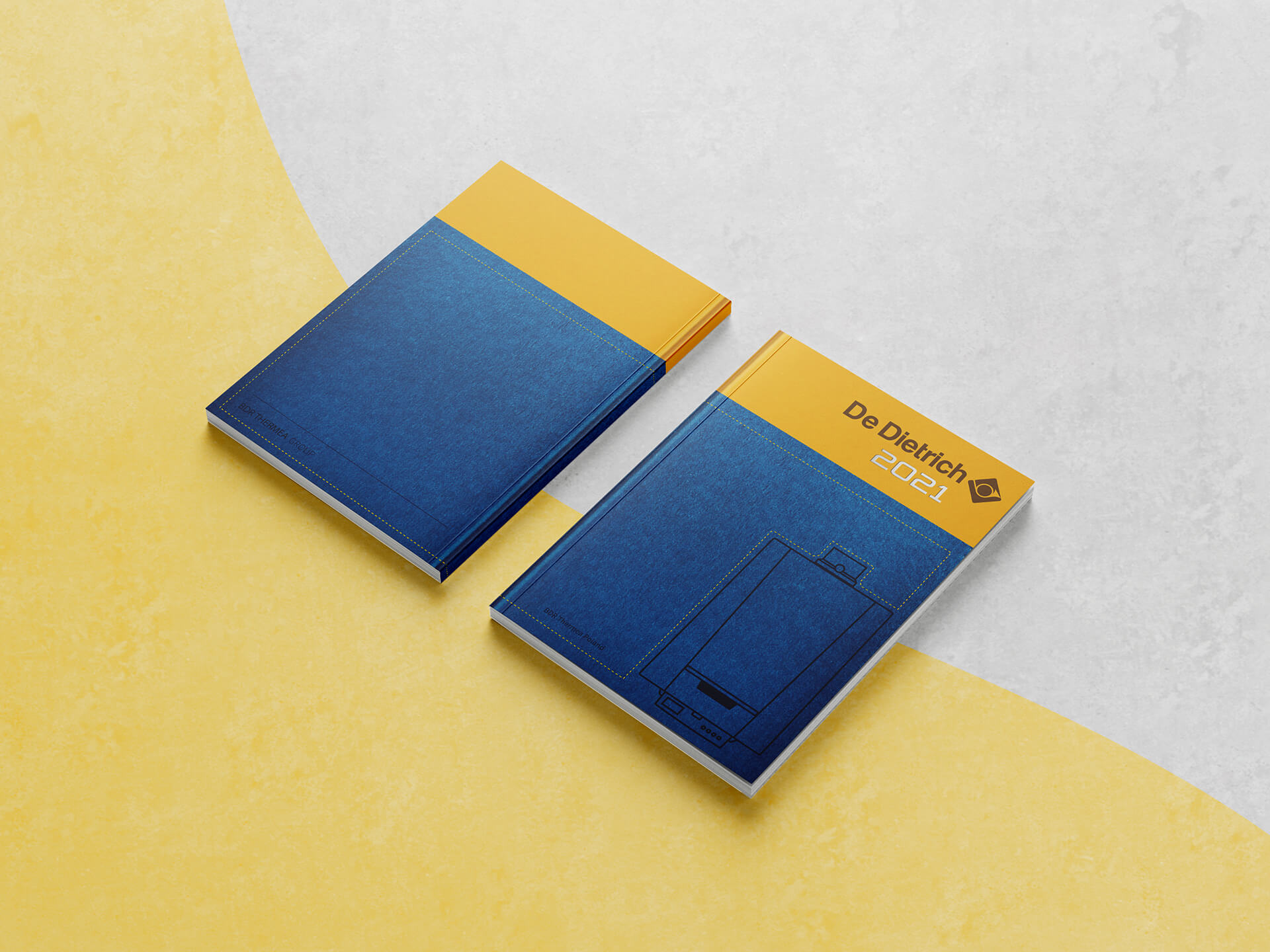 • Book calendar
Book calendar made of two connected frames: navy blue Aluminum and yellow Vivela. Two matrices, a linearly outlined device from the customer's offer on the front part of the calendar. The whole calendar is complemented by creative sewing and the current year cut out of a silver plaque.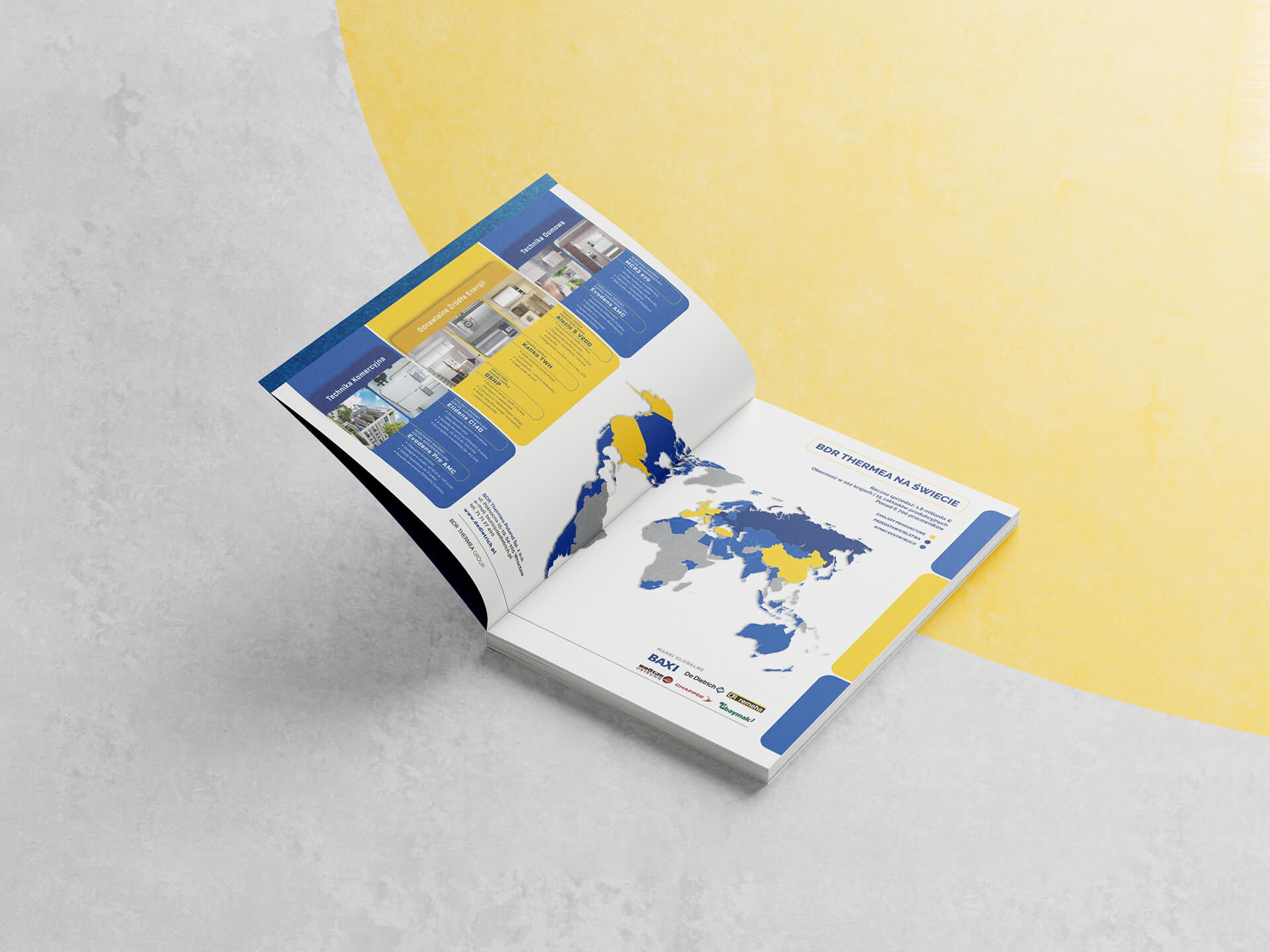 Calendar cover •
Graphic design of the end paper on the front of the calendar, showing a map with the areas of activity of individual company units. Printout on offset paper, company colors are used.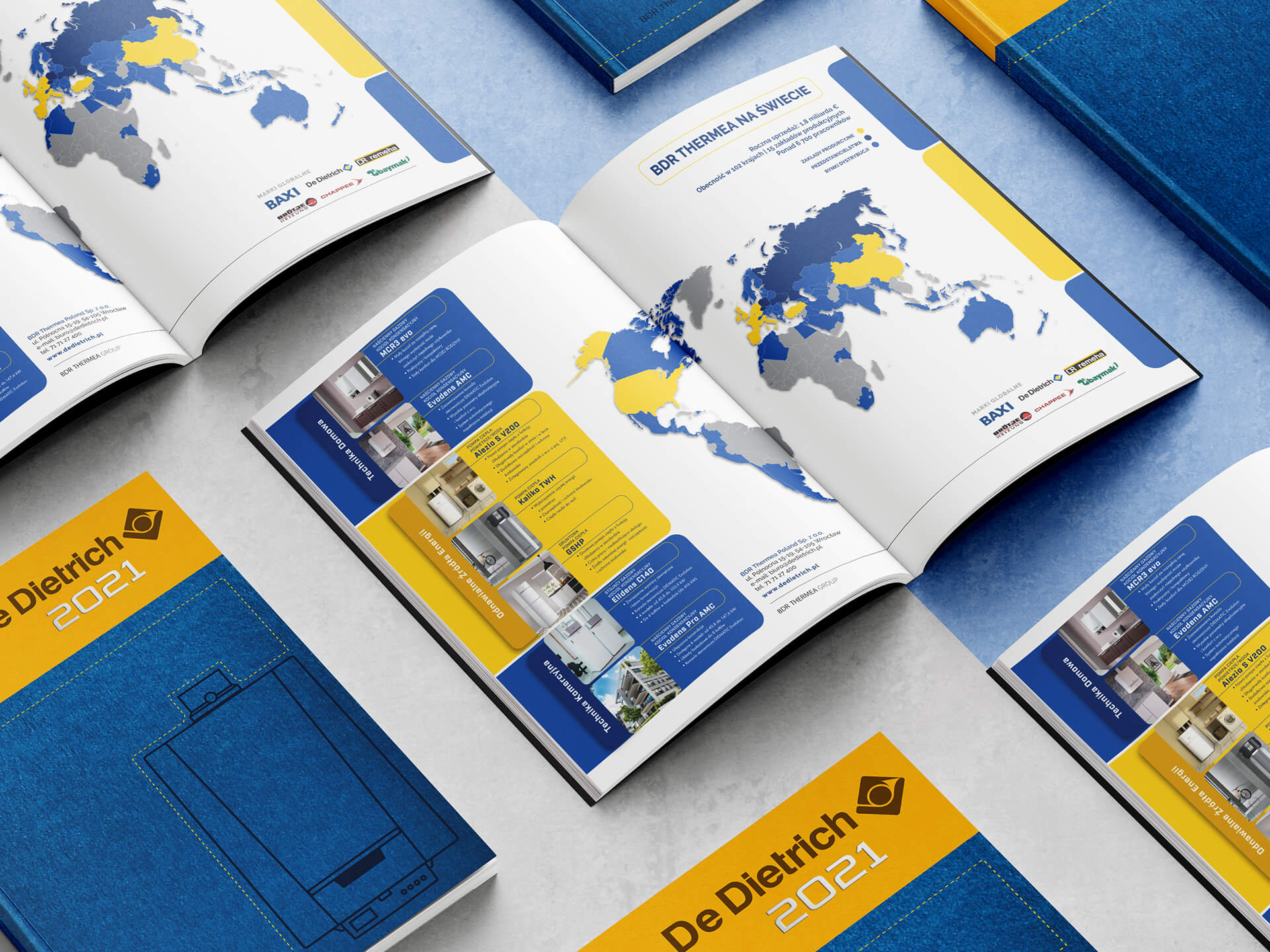 • Promotional mug
Preparation of a ceramic mug. A consistent series of graphic designs using the full branding area around the cup. The method of marking the print is ceramic tracing. The inside part of the mug is dyed in PANTONE color.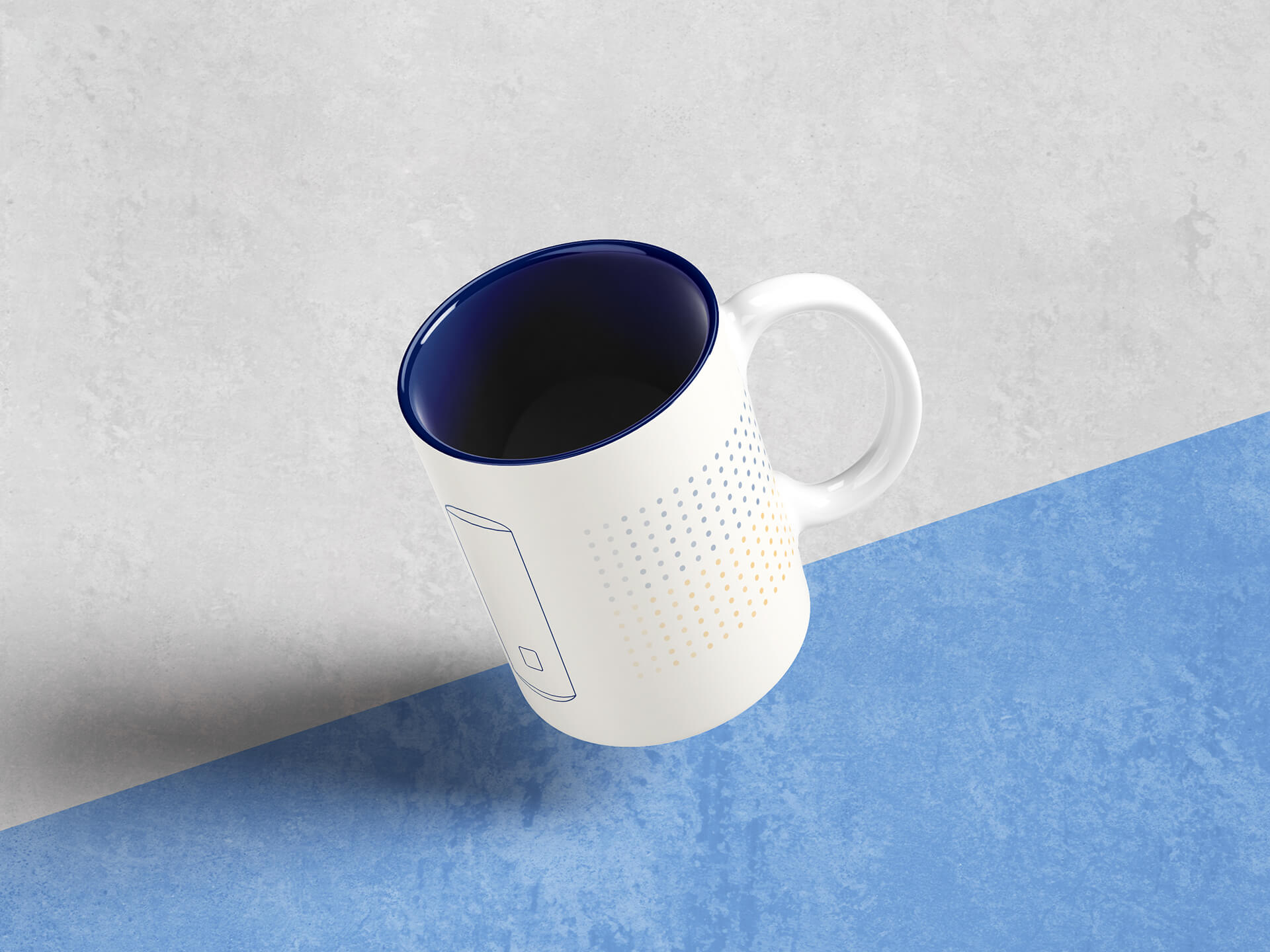 Trifold Calendars •
Graphic design and printing of three-fold calendars with a convex head. Graphic processing of photos used for the calendar design. Individual, navy blue color of the sliding window.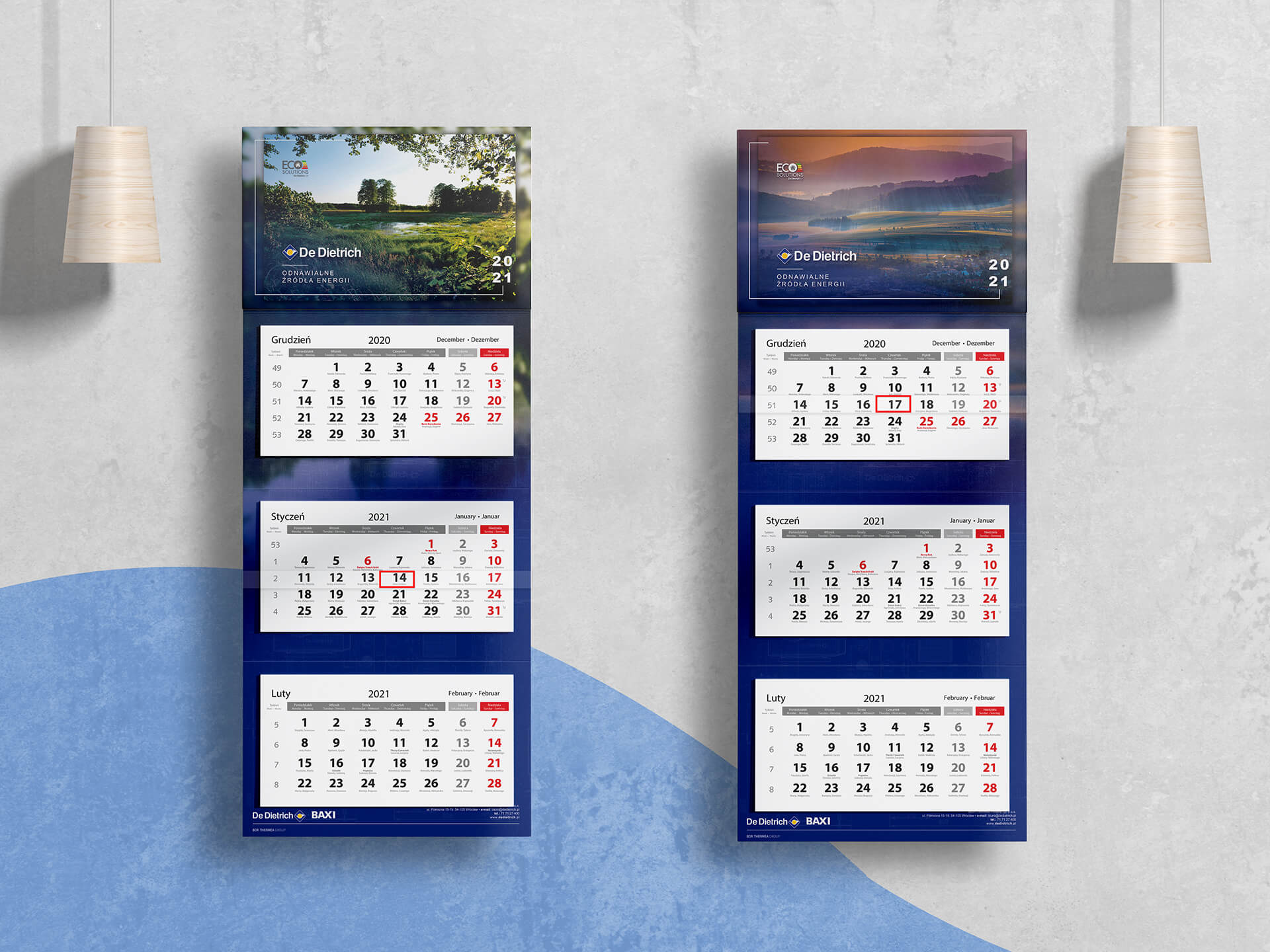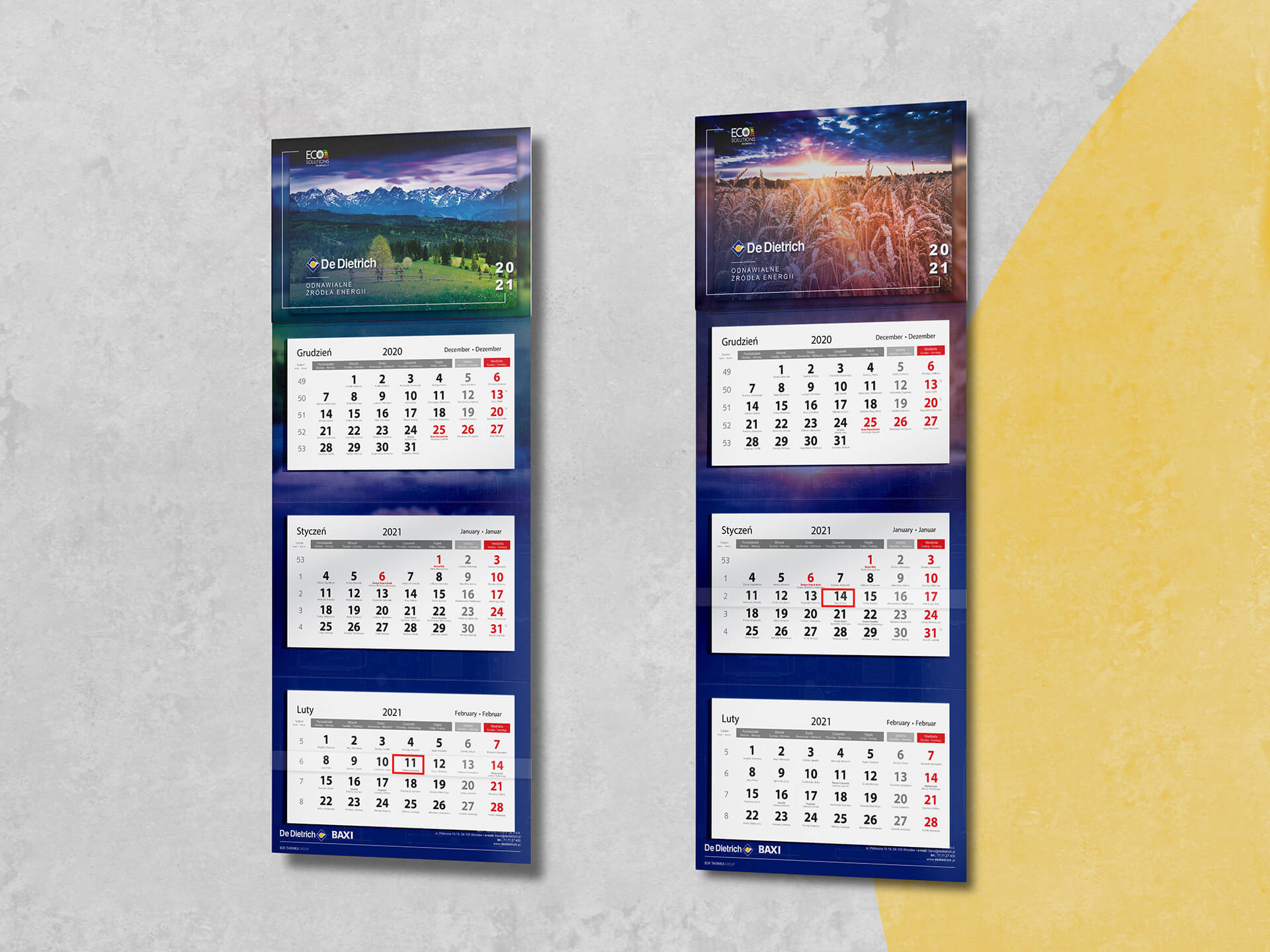 • Foil wrapping
Preparation of a non-standard graphic design and car wrapping service. Full color change with a high-quality cast foil.