Lower Silesian Railways
A consistent line of projects for the railroad company.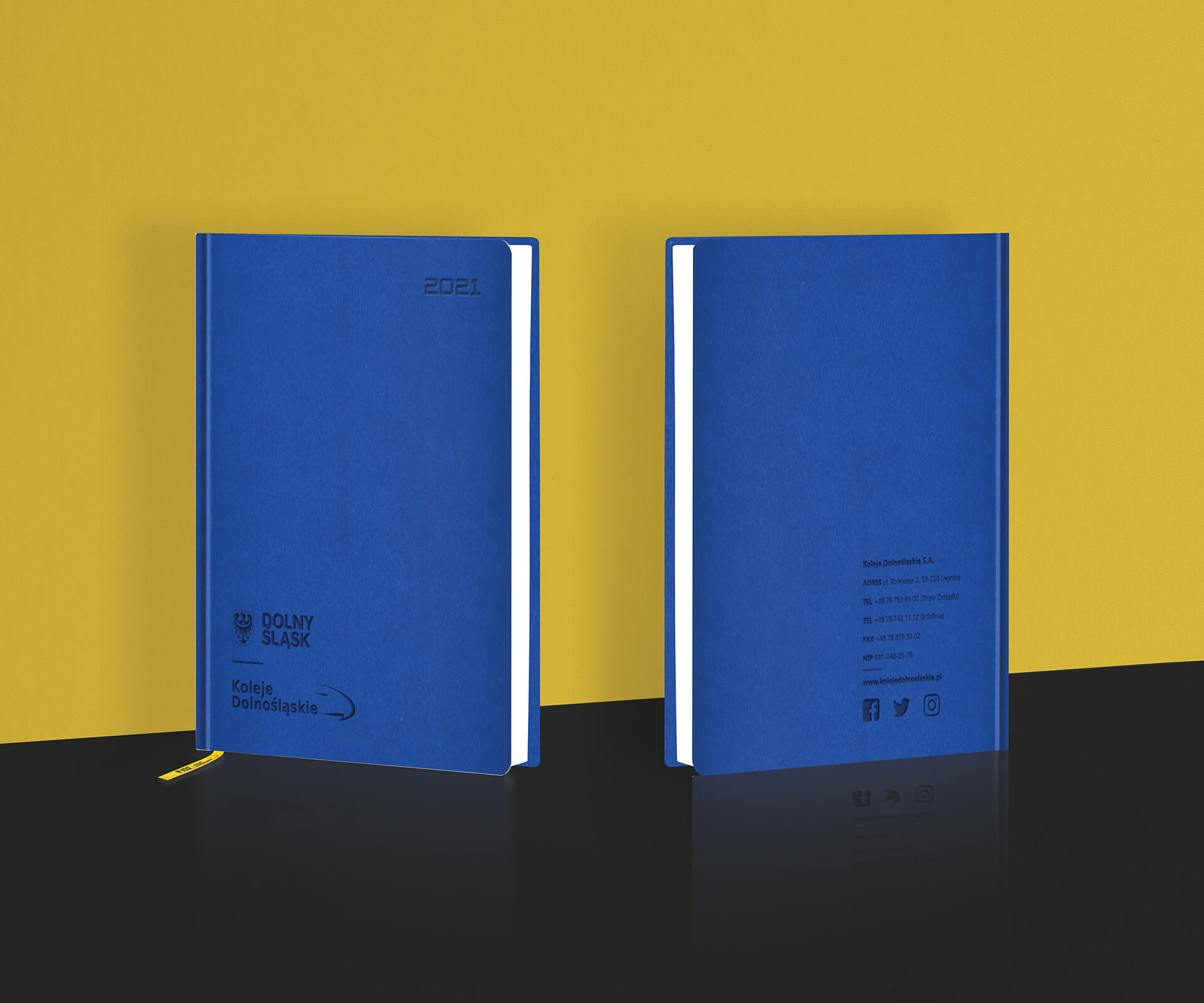 • Book Calendars
A5 daily book calendar, made of navy blue Vivela with two embossings: on the front and back cover. One-side printed satin ribbon with the customer's logo.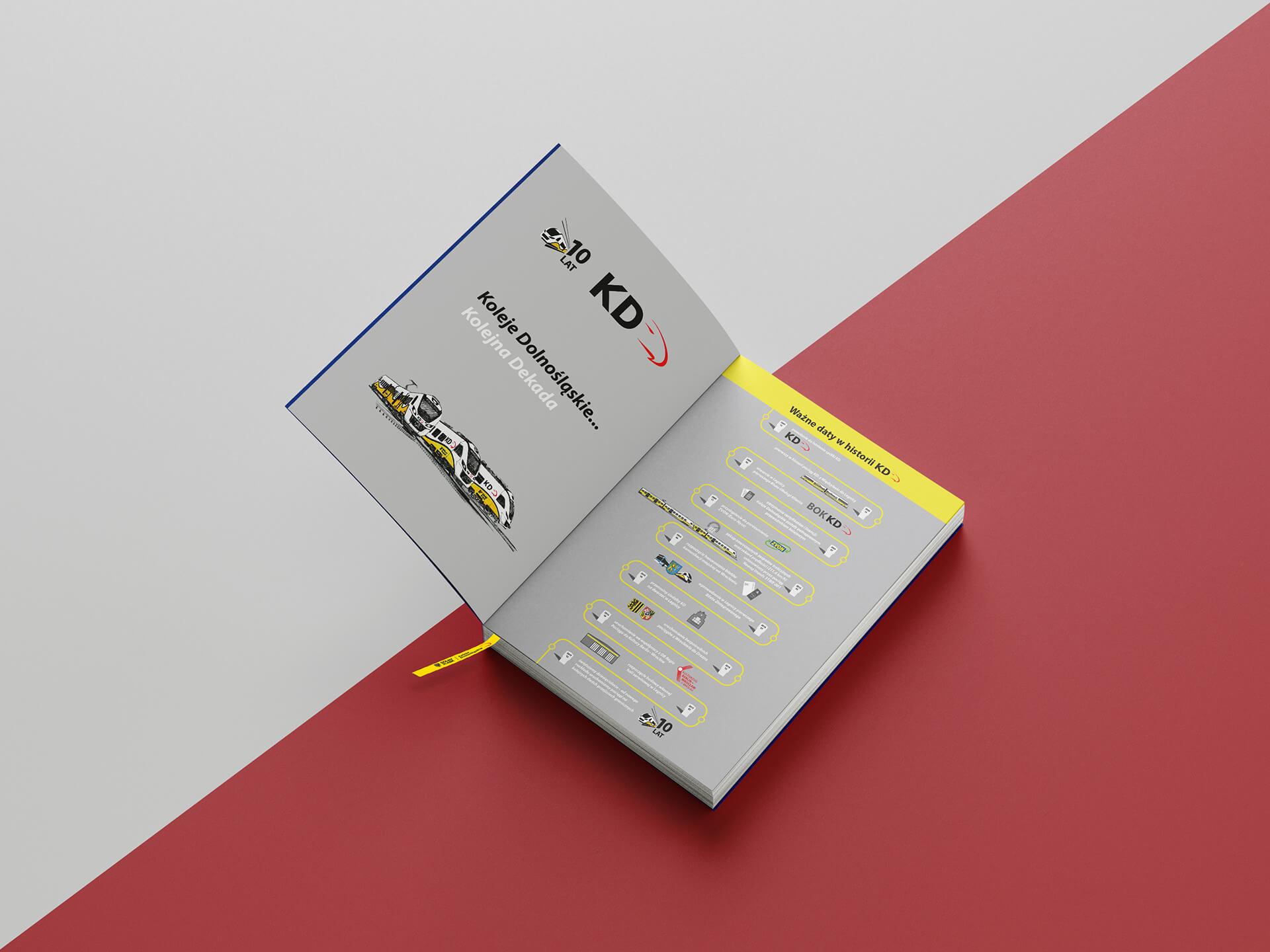 Front liner •
Front cover of the calendar showing important dates in the history of the Lower Silesian Railways. The project was presented as a timeline.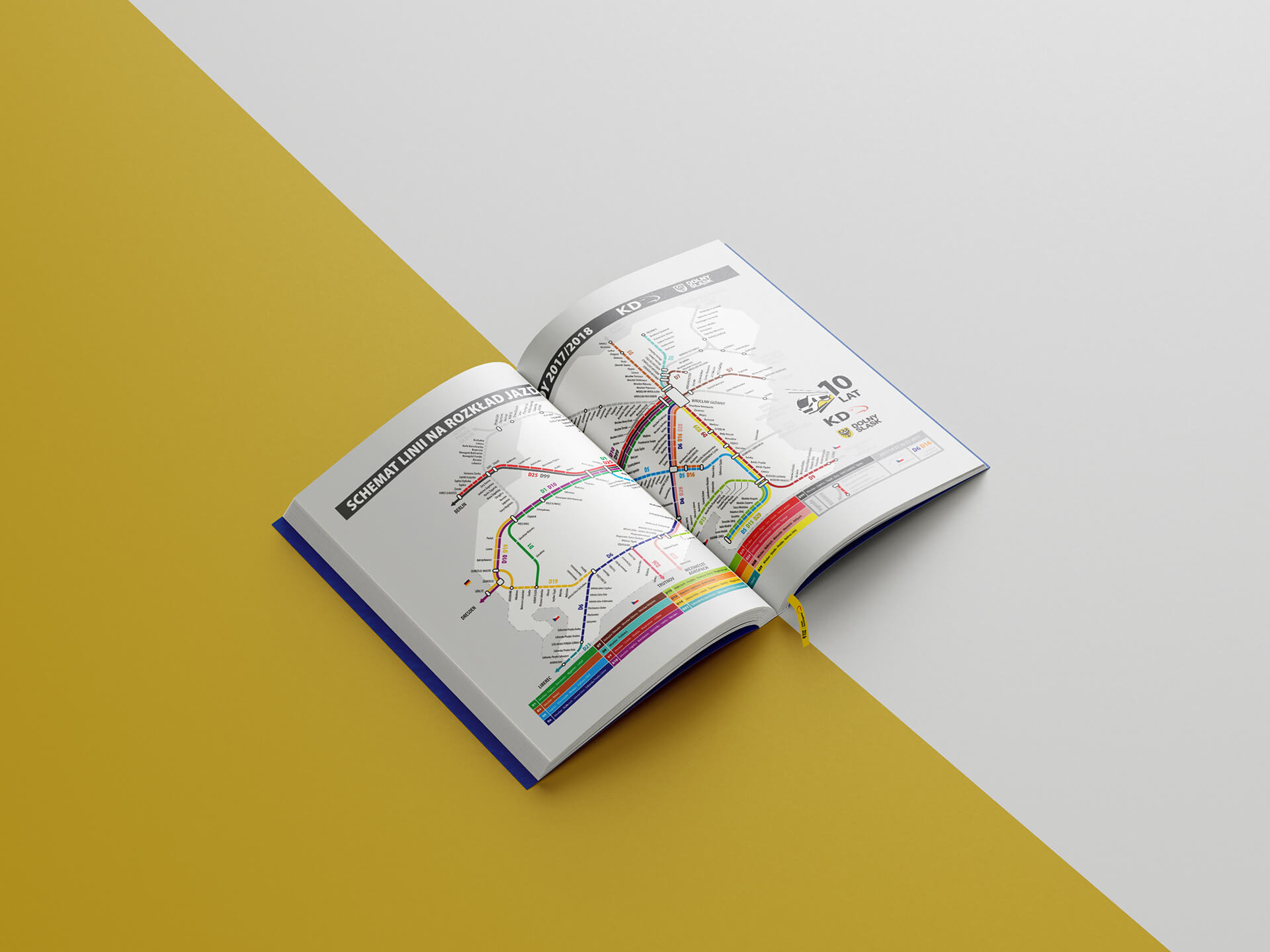 • Backing liner
The back cover of the calendar shows a schematic diagram of the Lower Silesian Railway timetable.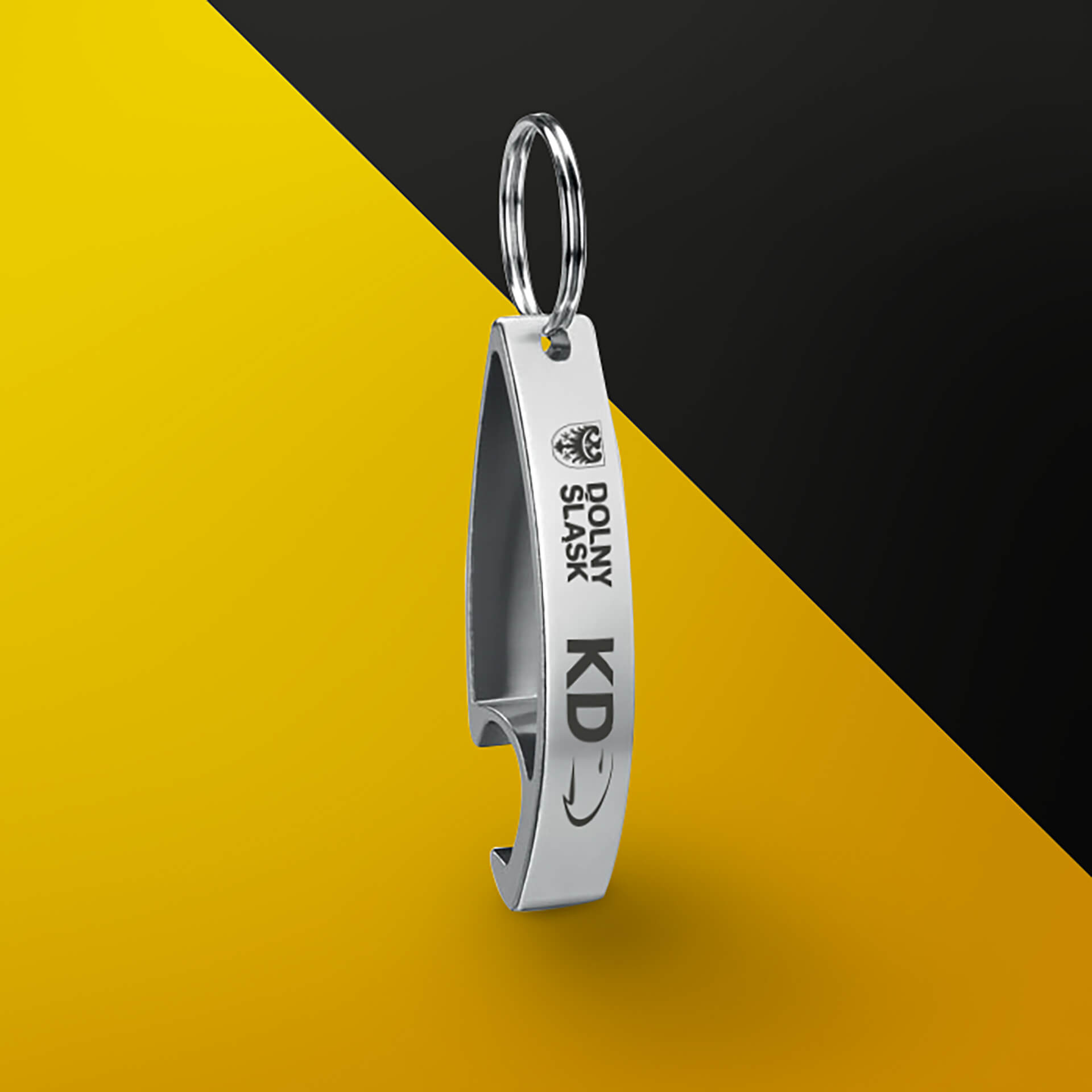 Promotional gadgets •
An aluminum keychain in the shape of a bottle opener with a laser-engraved logo. A ready ecological bag made of smooth kraft paper with a single color print.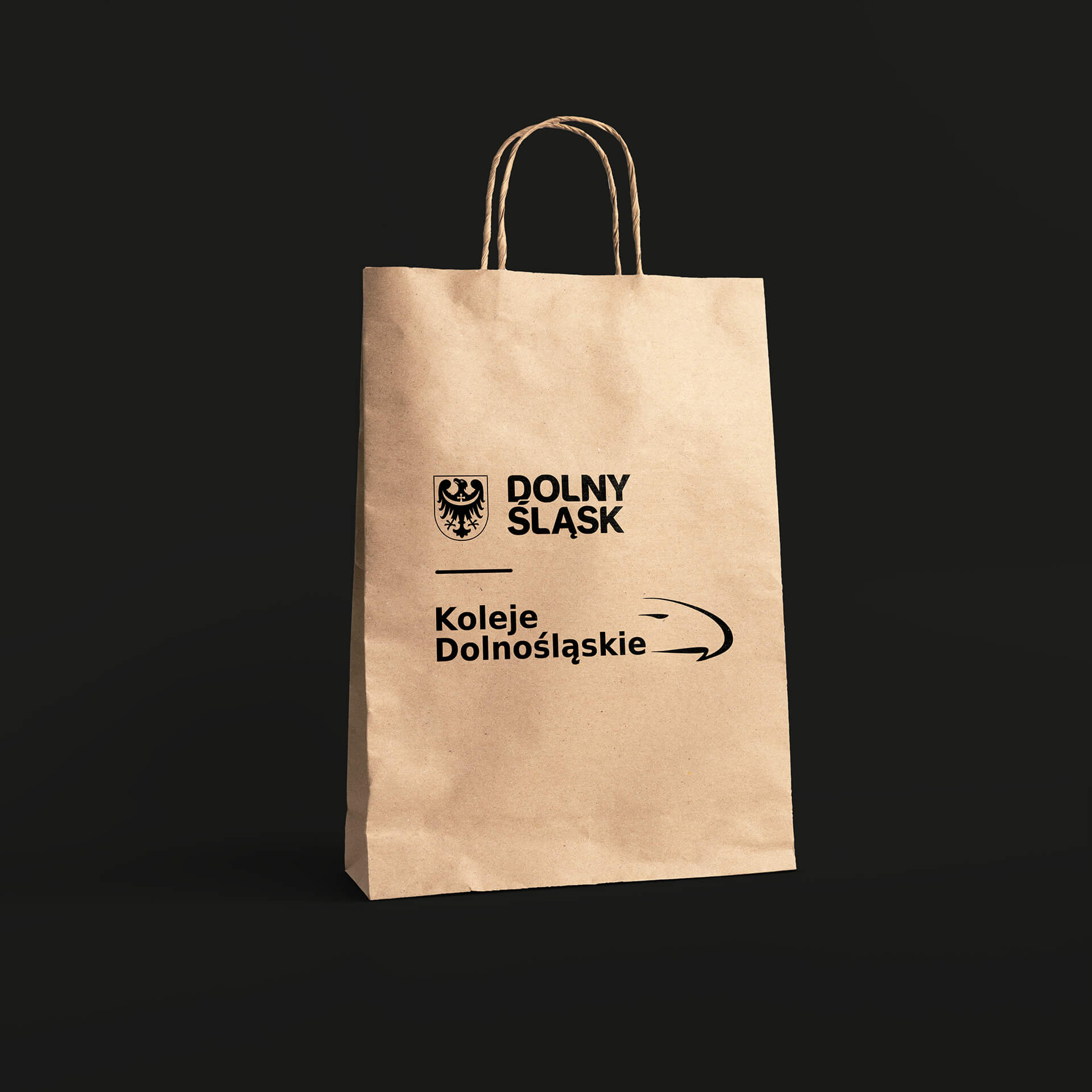 • Anti-hacker
Preparation of a screen with a graphic design of the instructions for use. A unique product that prevents from viewing, monitoring and downloading confidential files via webcam by unauthorized parties.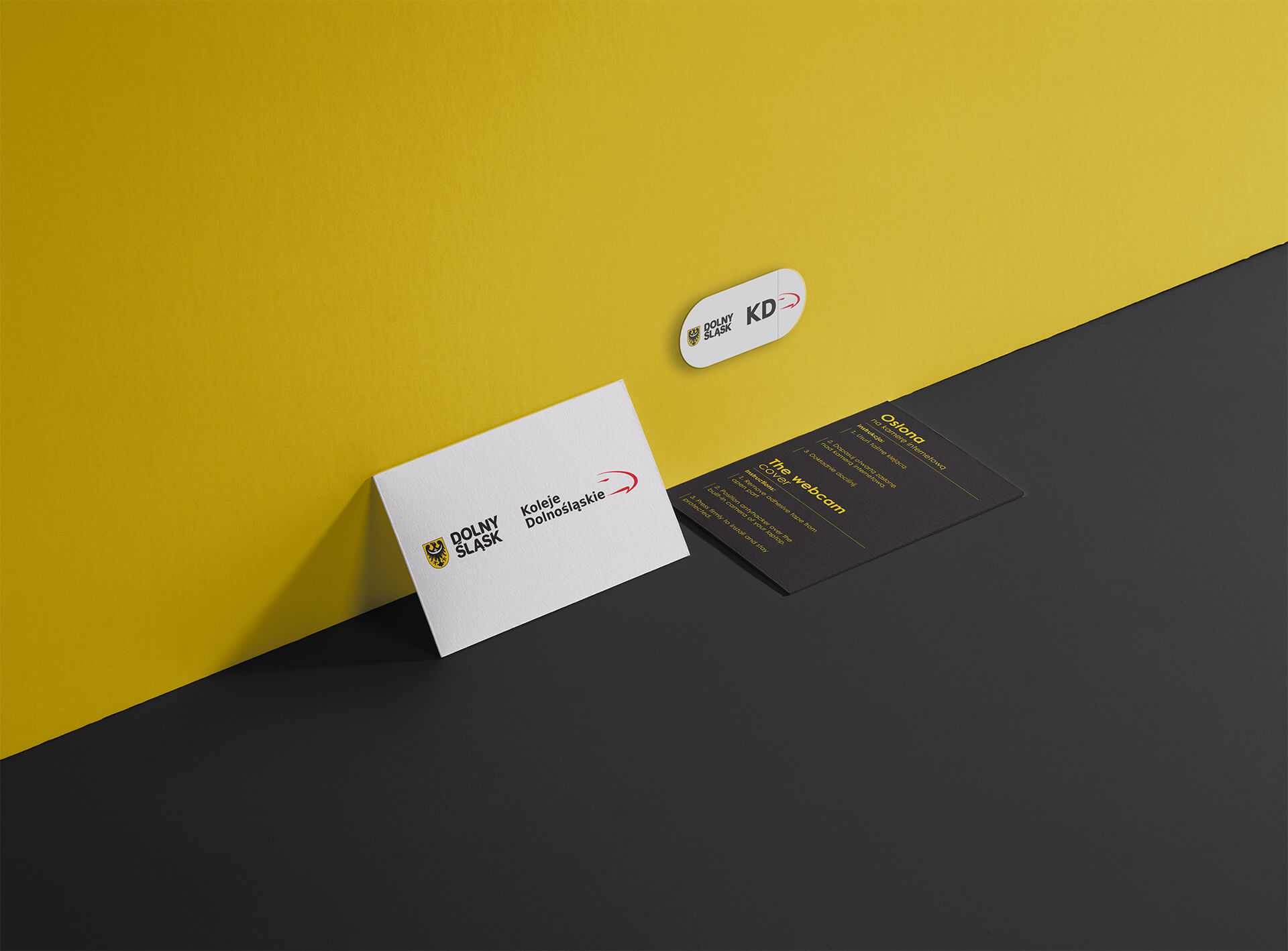 Lanyard •
Production of advertising lanyards with double-sided printing. It's one of the most popular forms of utility gadgets. The engineering drawing of the train is included in the graphic design.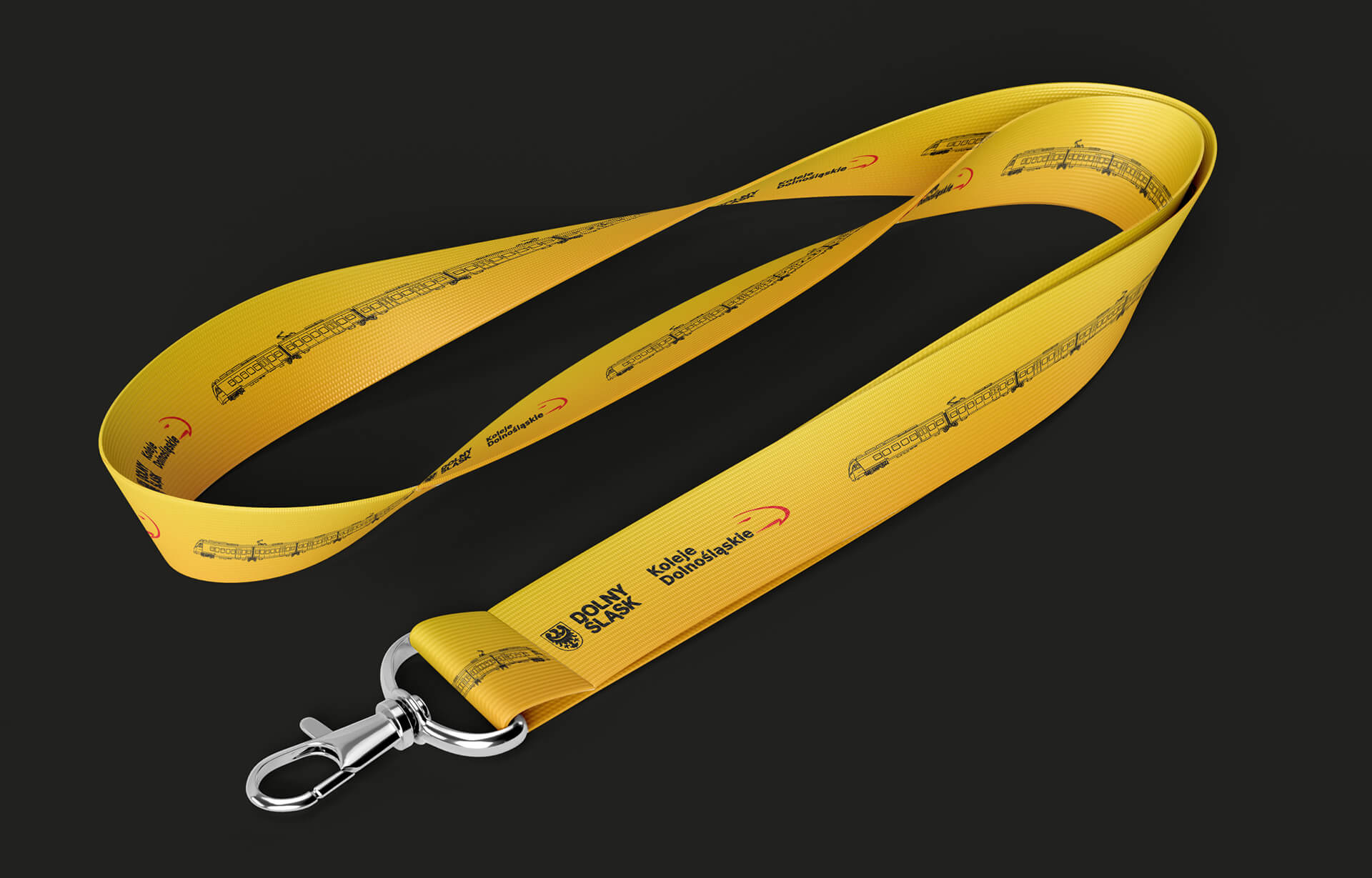 • POWER SET
Set of power bank + USB Hub splitter with marking in the form of laser engraving. When the gadget is used, the logotype is highlighted in white. Power bank with a capacity of 400 mAh, USB splitter, micro USB, USB C, Lightning (iPhone) output. The whole set is packed with colored paper. Available colors: black, red or navy blue.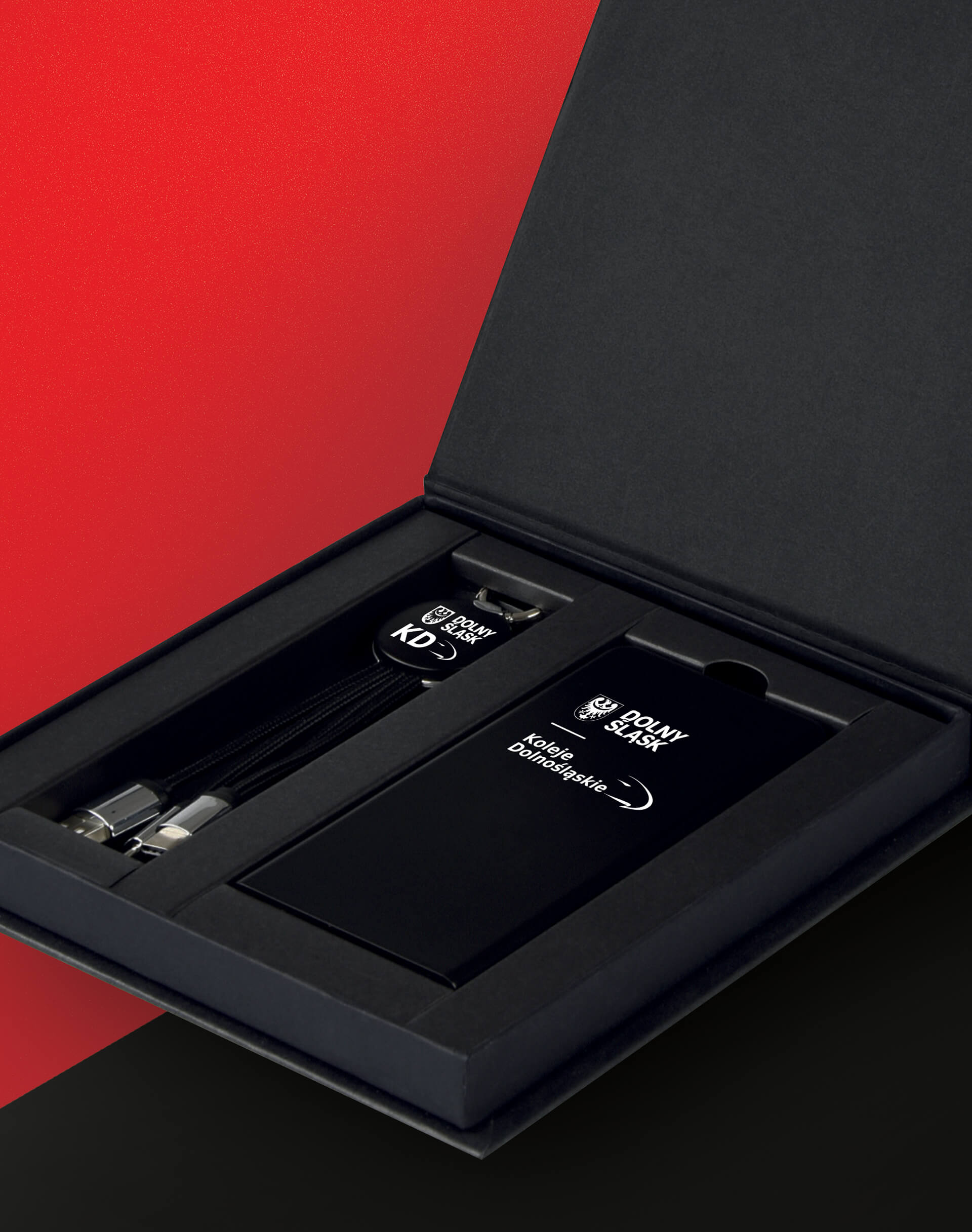 Wall calendar •
Graphic design and production of a three-fold calendar with a convex head. Individual, yellow color of the sliding window.