RAWLPLUG
Production of materials for the 100th anniversary of Rawlplug company from the Koelner Polska group.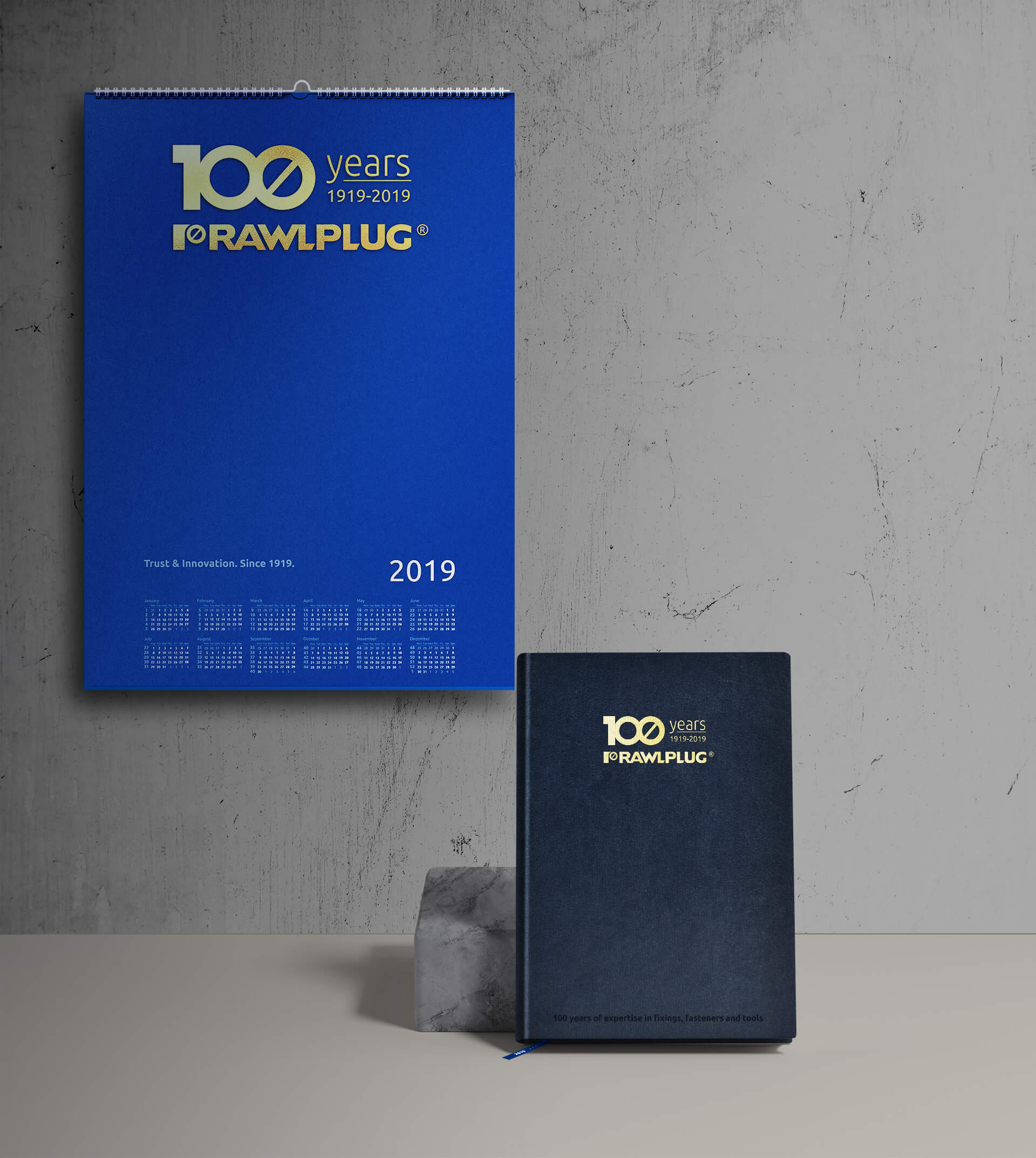 • Notebooks
Design and preparation of fully personalized notebooks with an original block. On the cover there is a jubilee finochrome logo, cut from a golden lamina and embossed with a matrix of the company's advertising slogan.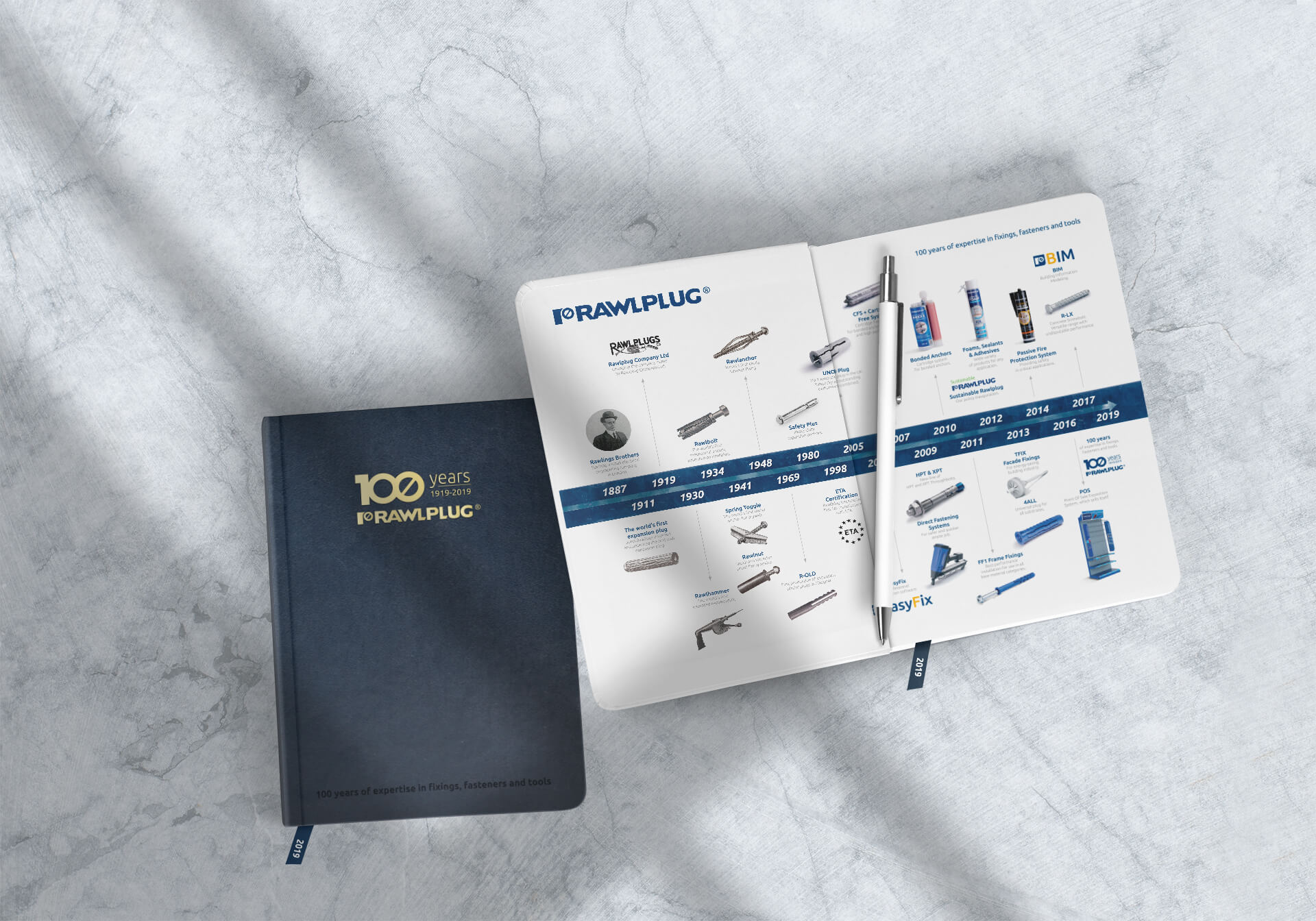 Individual block •
The design includes a completely personalized notebook block. Each of the 176 pages in the notebook presents different, but consistent graphics.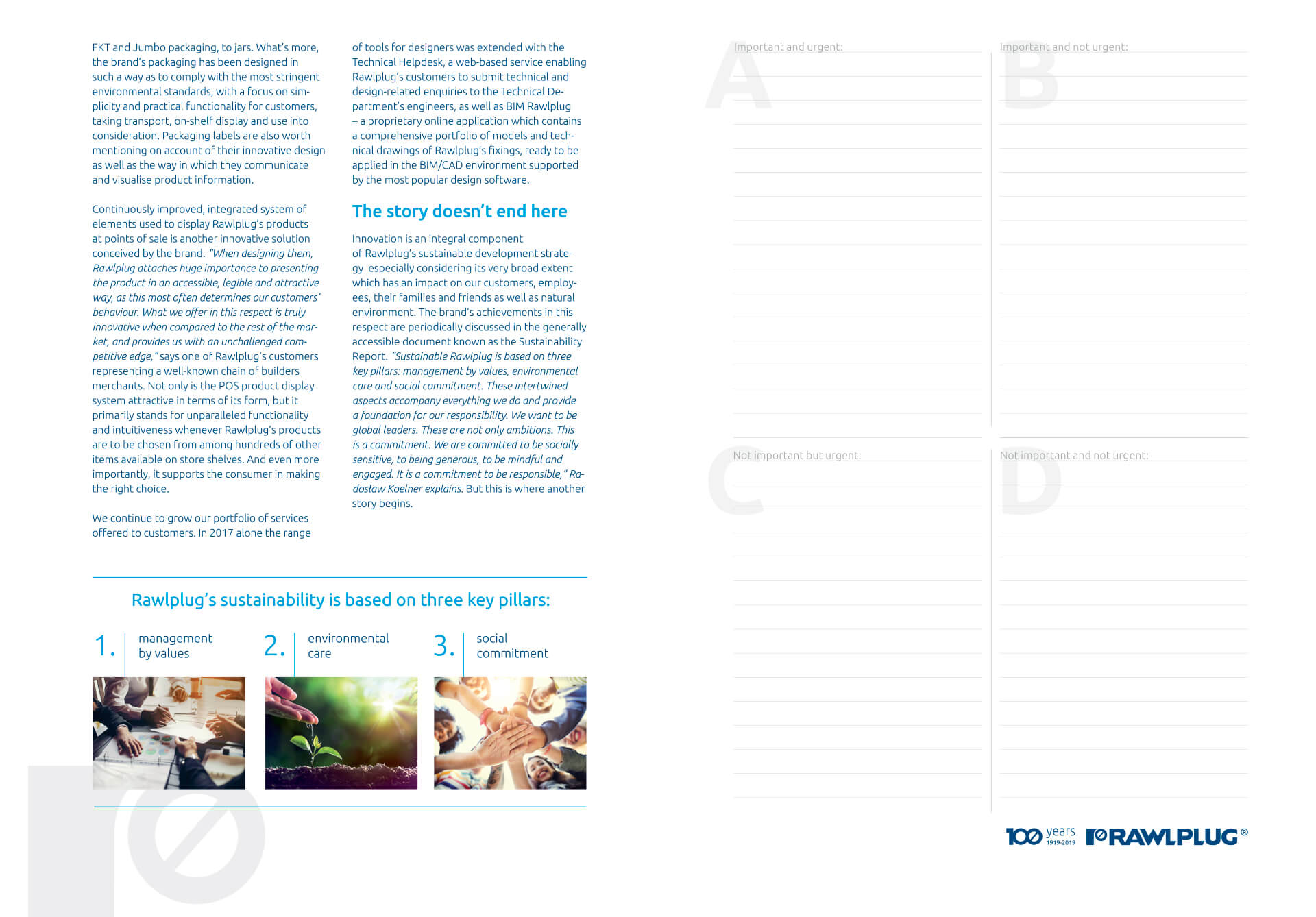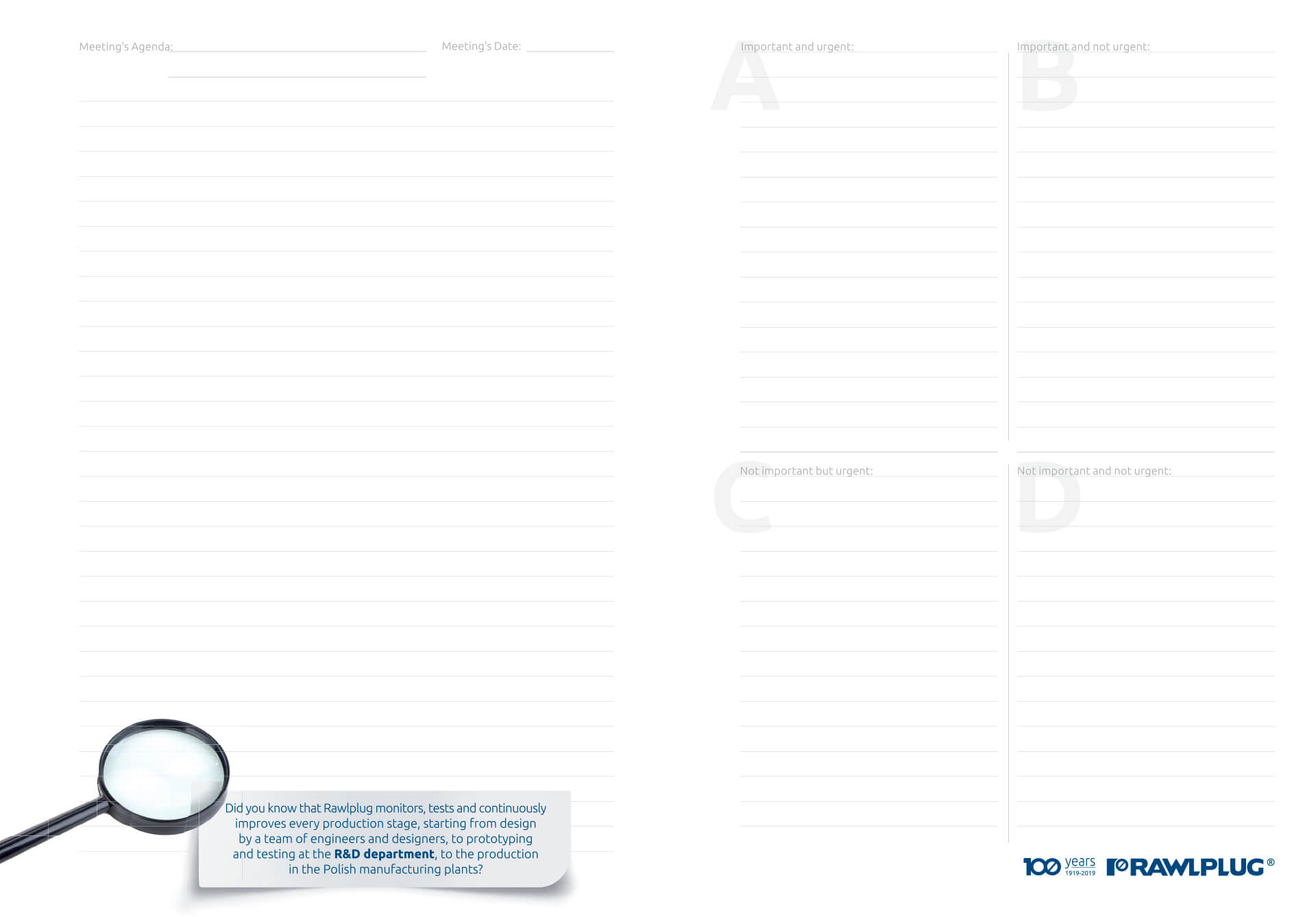 • International Award
Receiving an international industry award in the ZoomArt competition for creating an atypical, fully personalized calendar.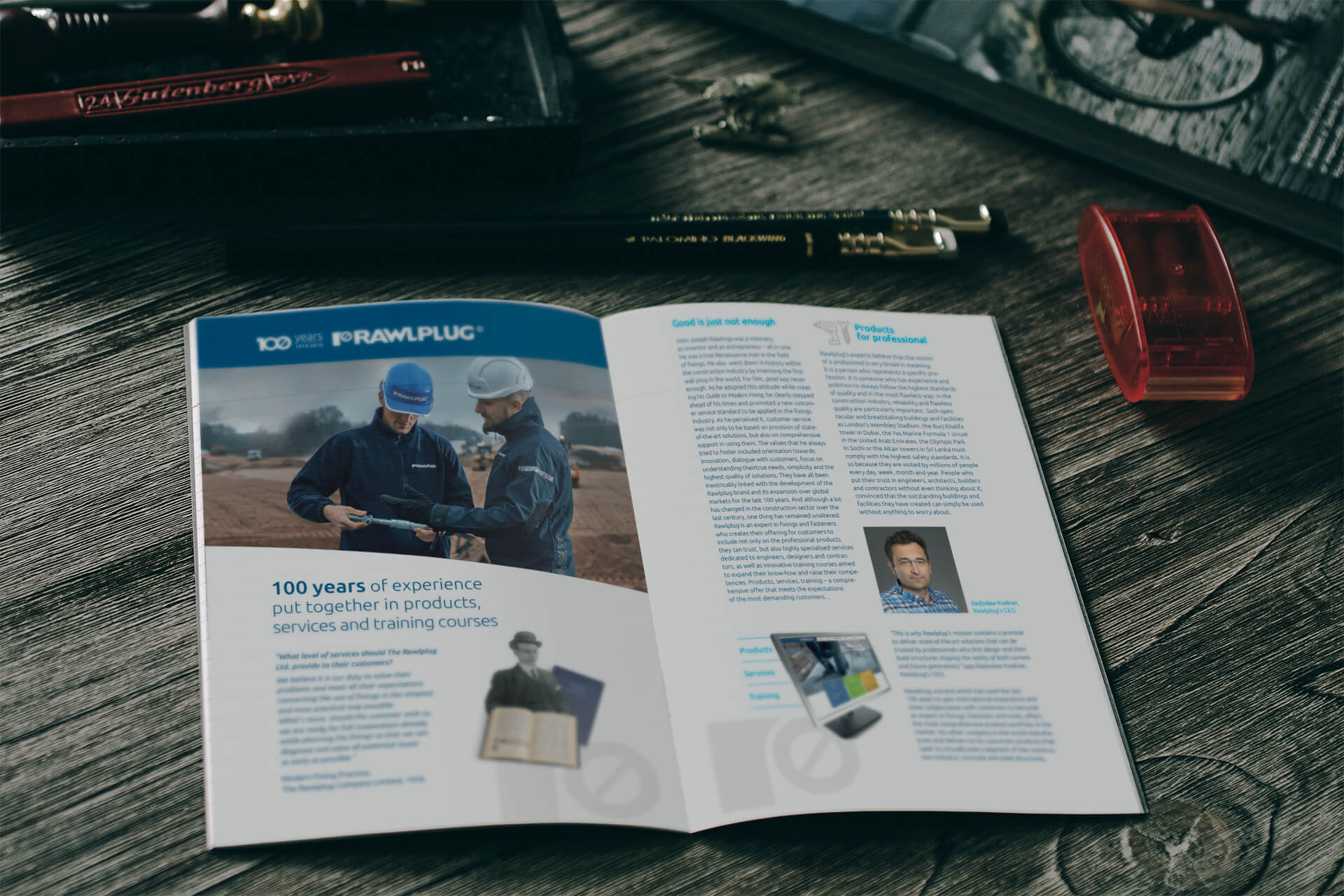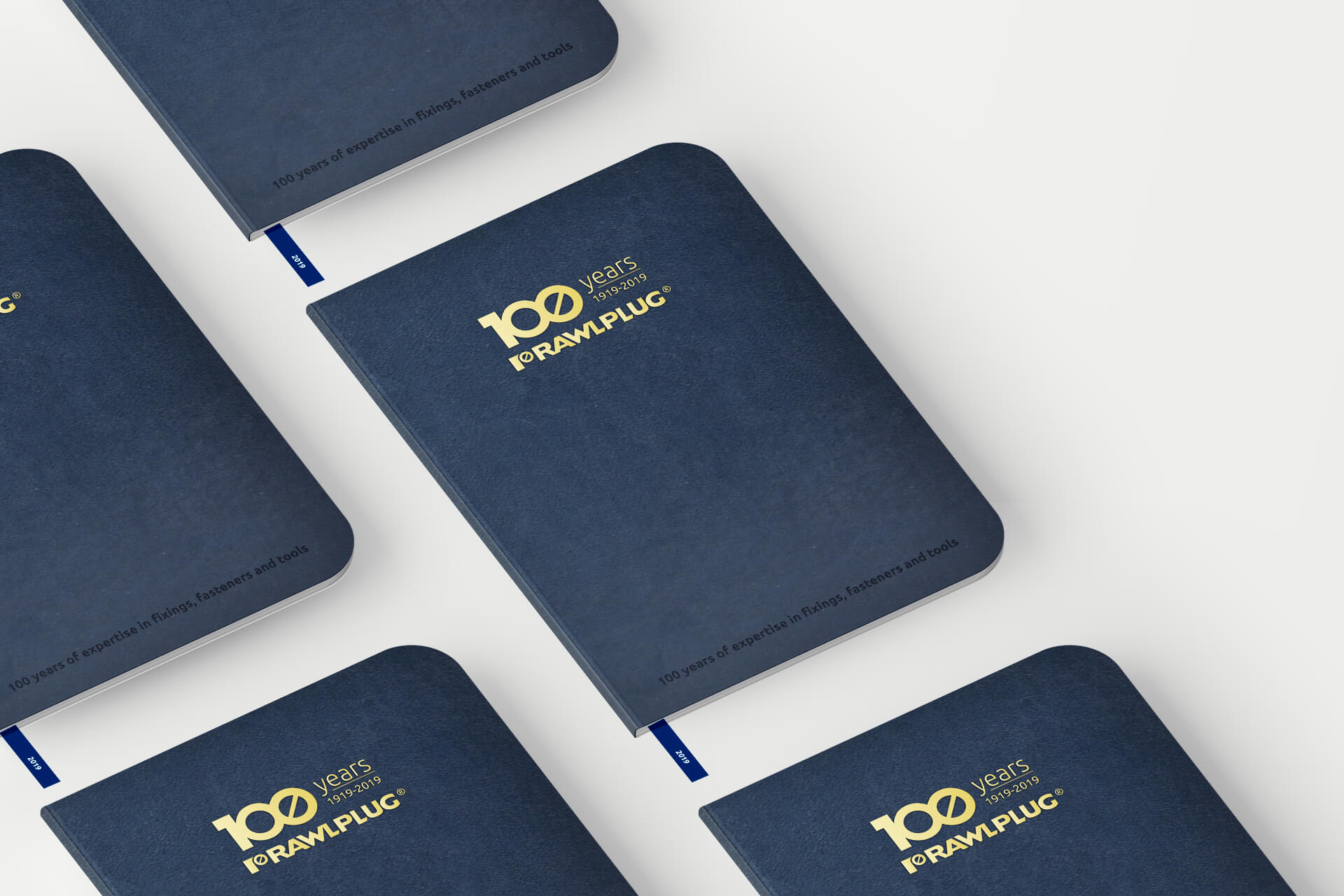 Wall calendar •
Design and preparation of a spiral, multi-plate calendar in B2 format. The calendar was produced in three language versions: Polish, English and Russian, using two printing techniques. One of them used a golden finochrome on each of the 12 cards, the other was prepared by covering the elements with selective varnish.