WALL CALENDARS
Selected realizations of wall calendars. Personalized projects with individual elements adjusted to the client's requirements.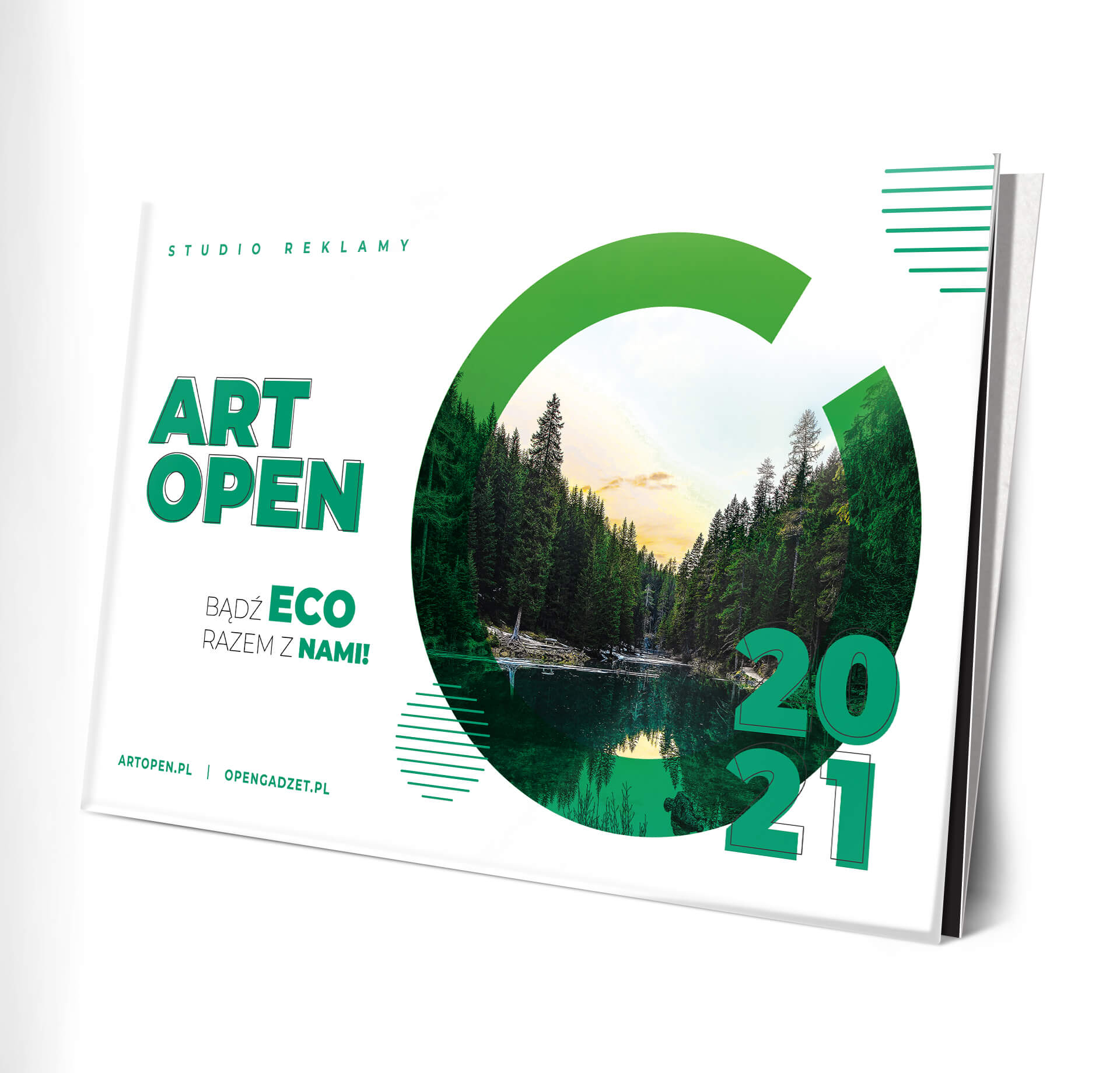 • Unique graphic designs
Unconventional graphic designs of calendars with individual calendars for the consistency of the entire design. Convex head with shiny foil refinement.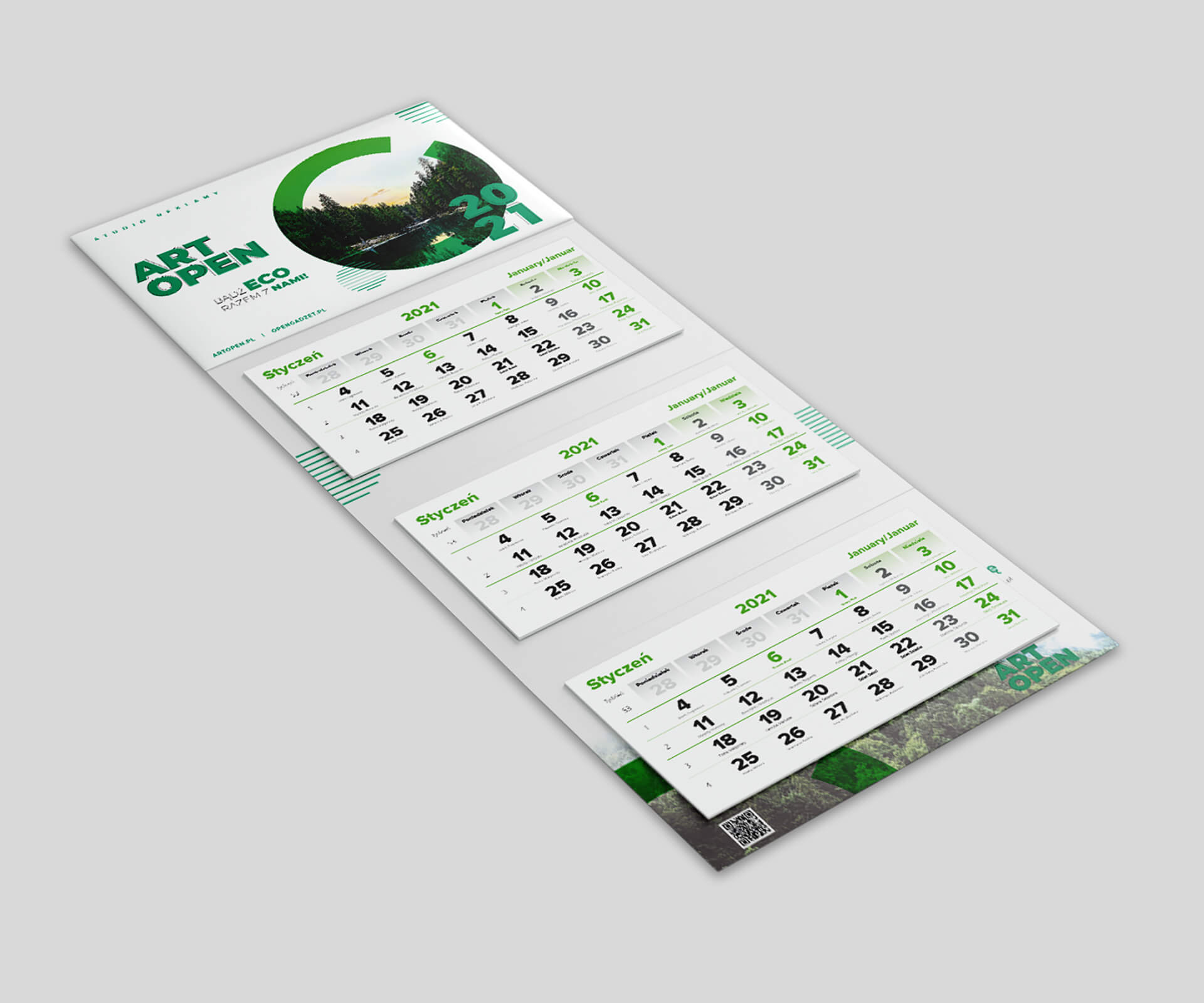 Spiraled calendars •
Design and printing of a multi-sheet spiral calendar in A2 format. The original calendar was created in collaboration with the "Pomagamy jak możemy" Foundation.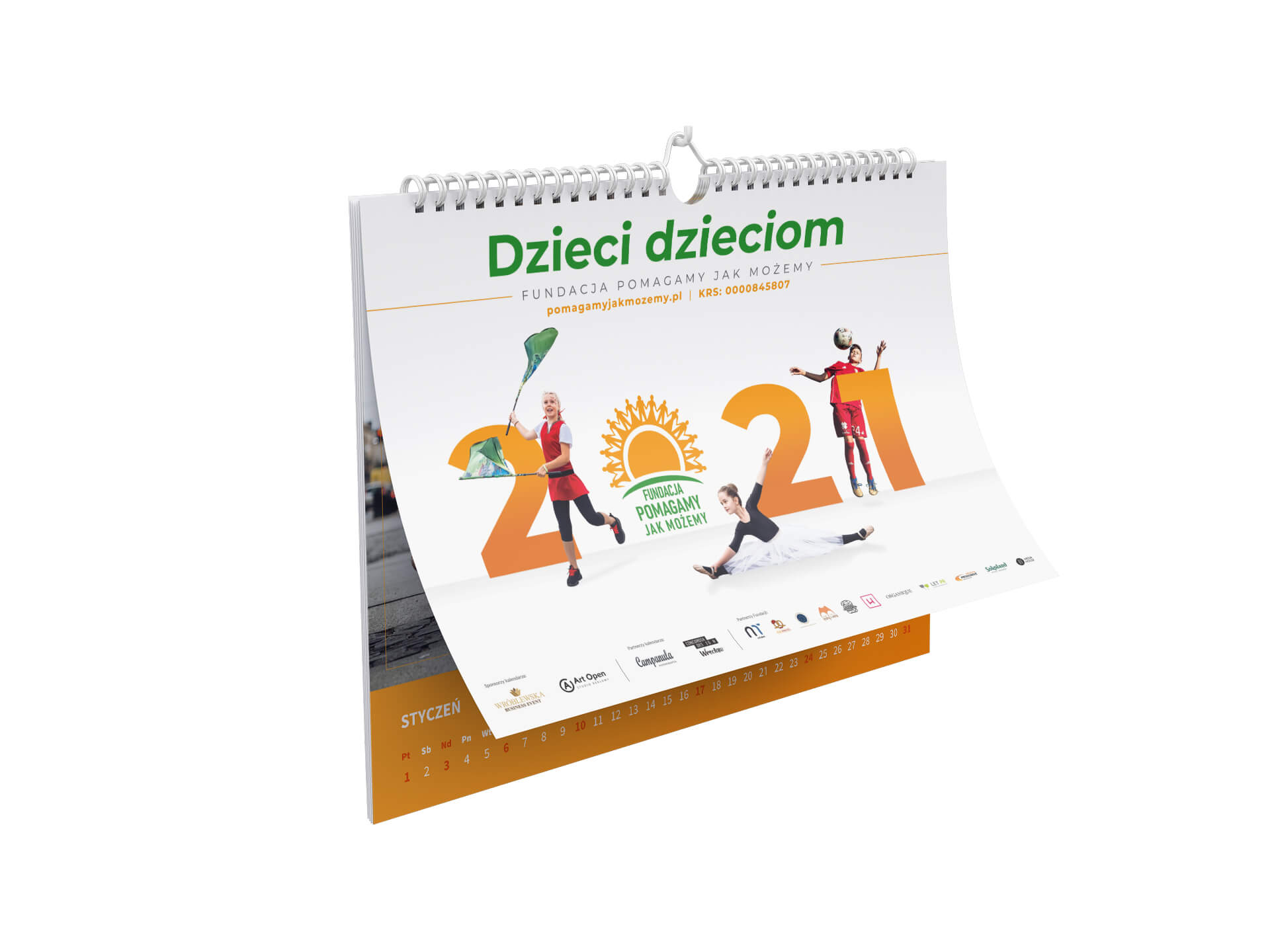 • A noble cause
The income from selling of the calendars was allocated to the statutory activity of the Foundation, related to the support and equalization of opportunities for children who, for various reasons, cannot pursue their passions and interests. The Art Open company was one of the sponsors of the calendar.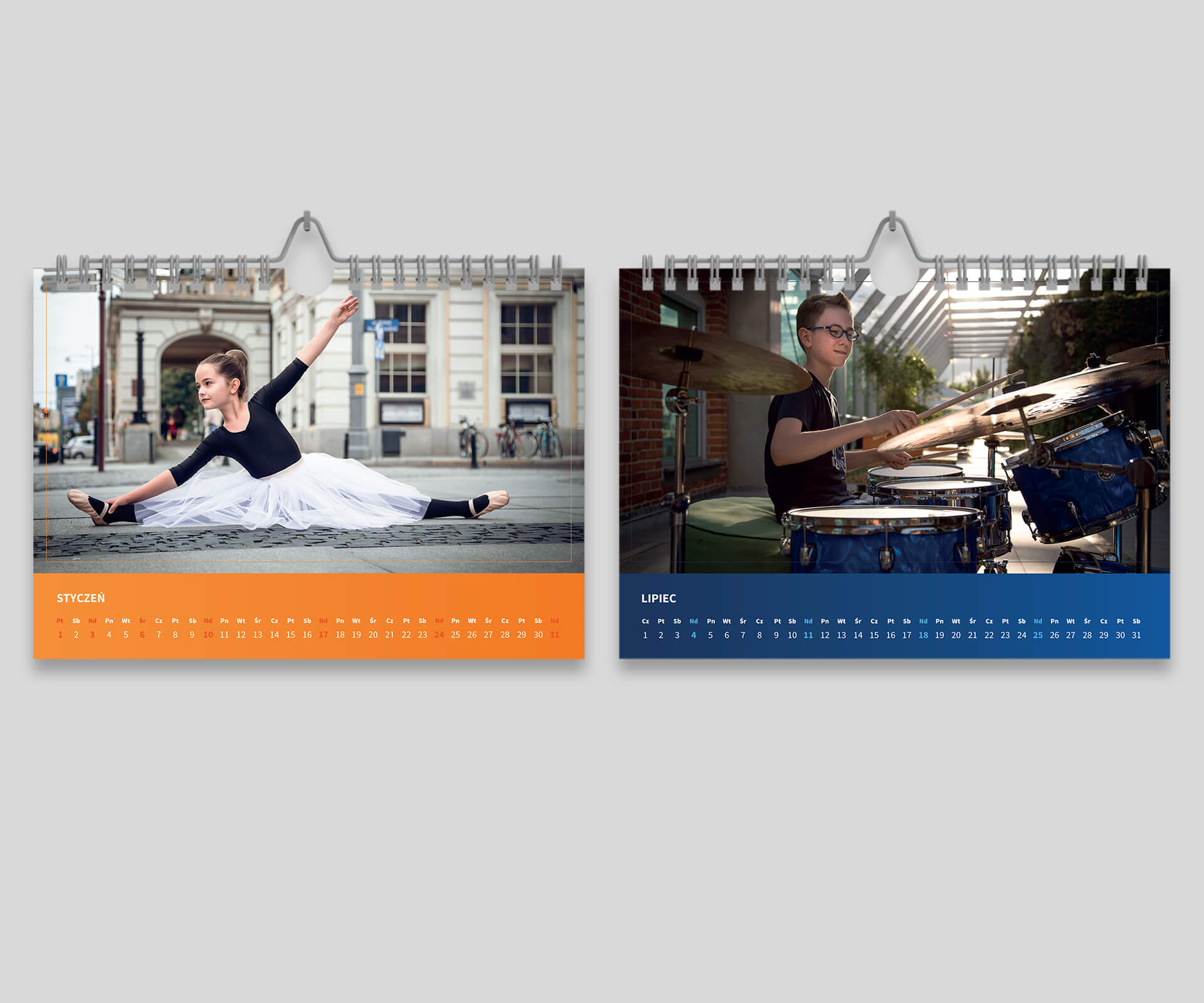 Individual calendars •
Preparation of three-fold calendars for a transport company. Graphic design of the original calendar with international holidays included - everything in the company's colors. Printout with spot UV varnish on the calendar head.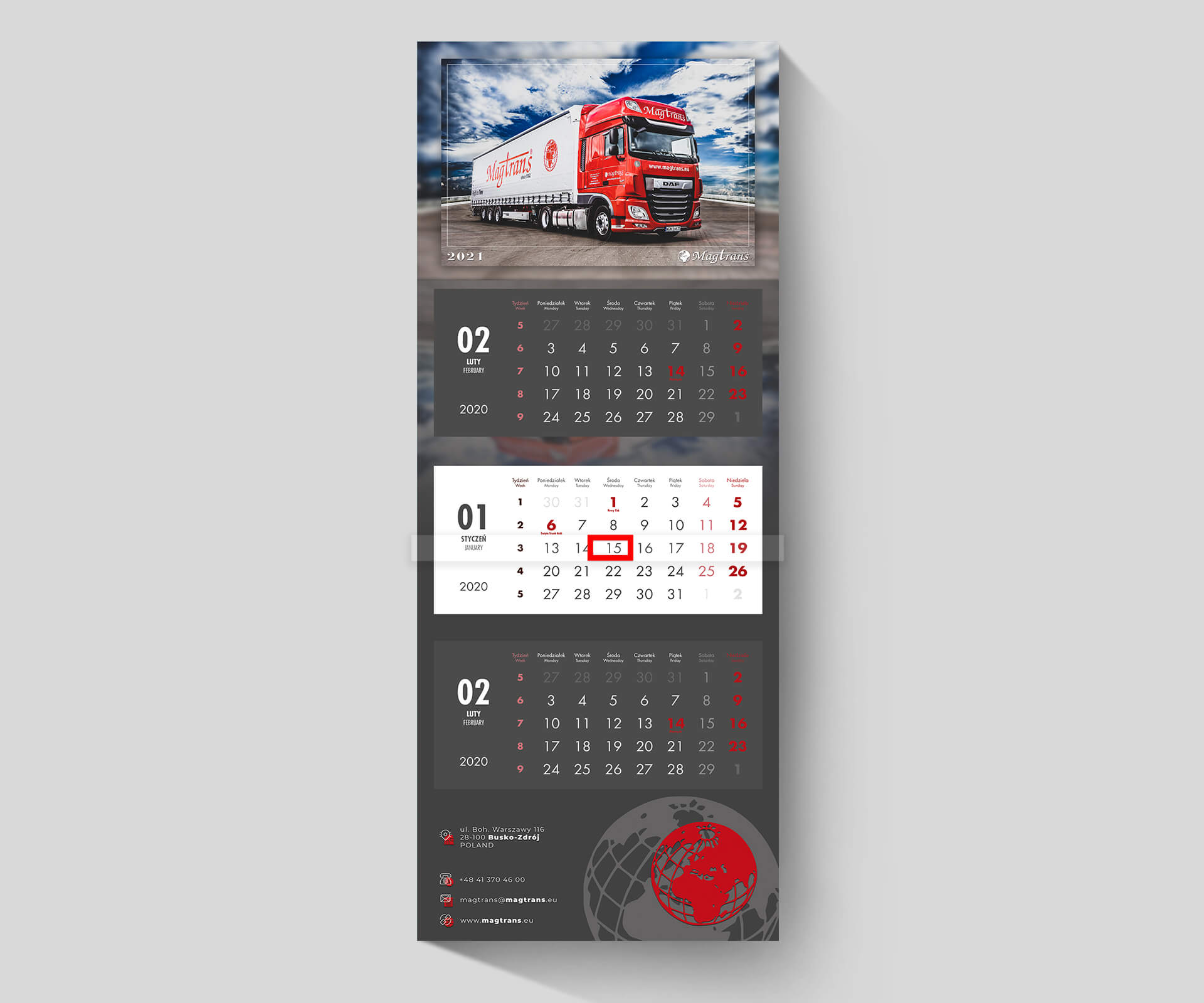 • Image processing
Implementation of a multi-sheet calendar with a spiral cover in A3 format. Graphic design based on photos received from the client. Retouching of all photos.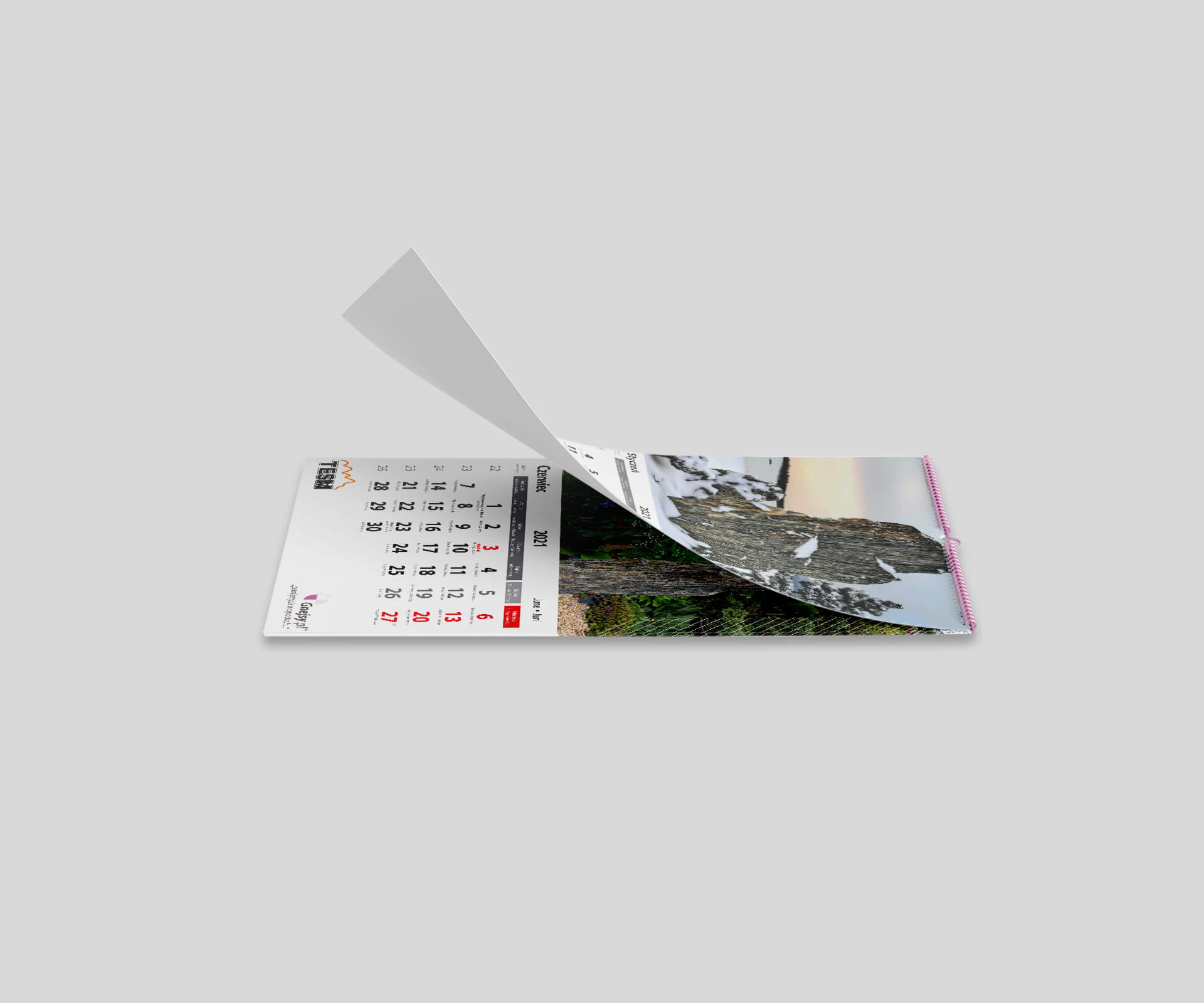 Jubilee calendars •
Graphic design of a calendar for the company's 30th anniversary, using the fields between the calendars. Stamping the logo with golden hot-stamping foil on the convex calendar head. Original design of the calendar consistent with the colors of the entire design.