Government Strategic Reserve Agency
Projects made for the Government Strategic Reserves Agency. The order included the preparation of book calendars and gadgets.
Book Calendars - RARS
Book calendar
The book calendar was made in a format similar to B5. It was equipped with a dark blue Savana binding. In addition, it has a pen loop, a vertical eraser with a badge where the customer's logo has been engraved, and a ribbon with the logo.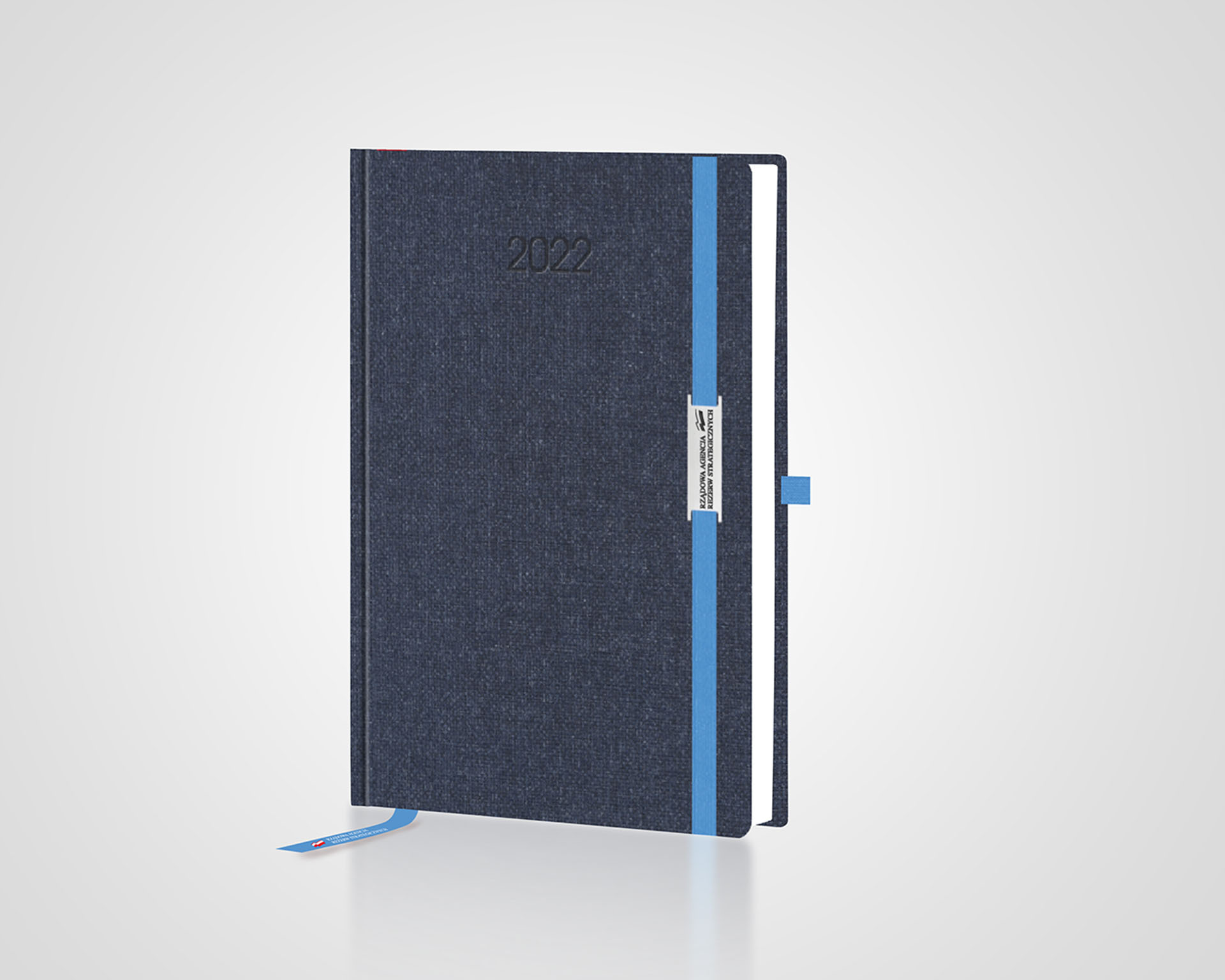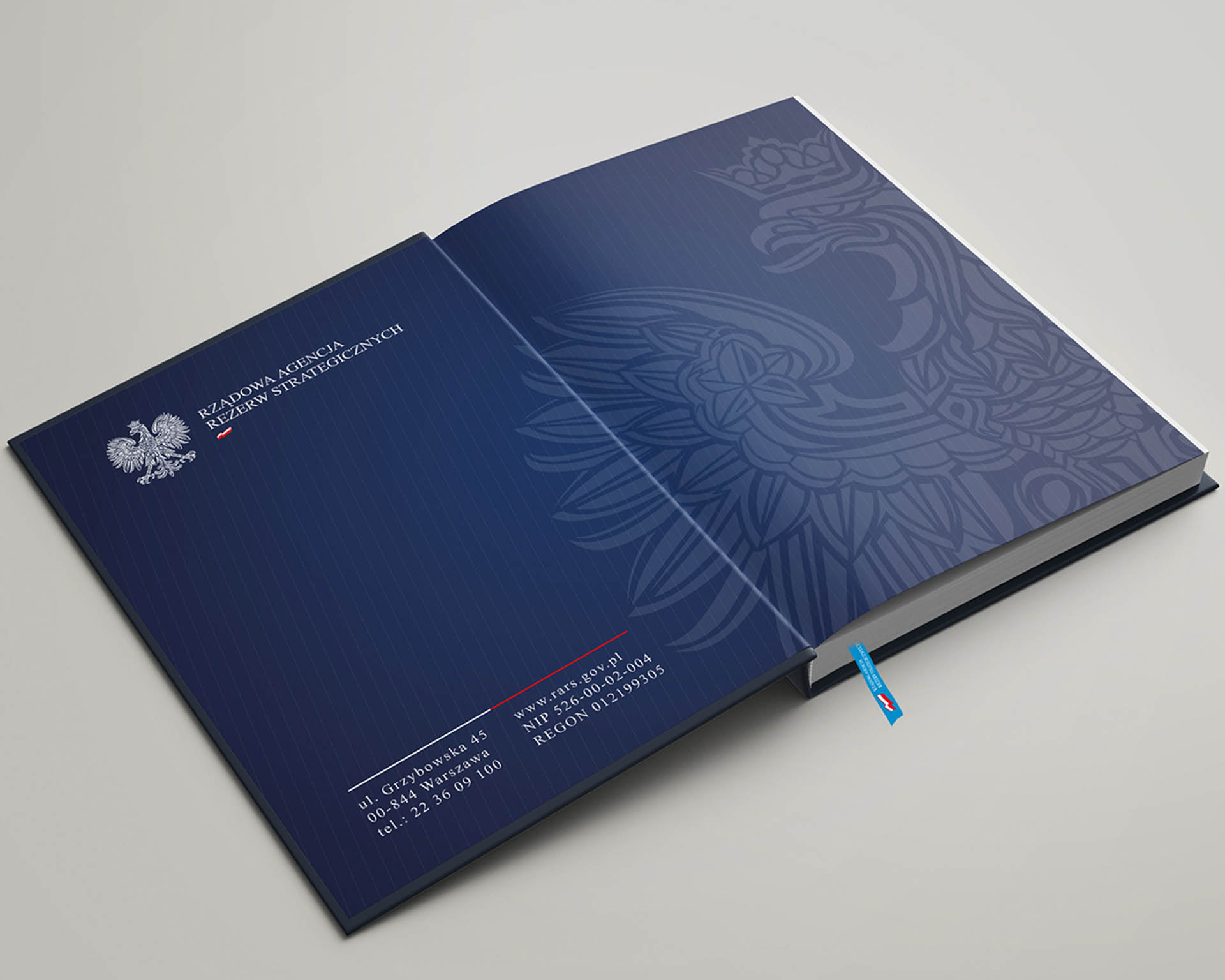 Book calendar cover
The center of the book calendar
The end paper has been placed at the front part of the calendar. It contained the logo and address data and the whole project was made to stay consistent with the visual identification of the client.
Inside the calendar
Reference to areas
The calendar had four double-sided inserts. The aim of the projects was to present the values as well as the areas in which the client operates.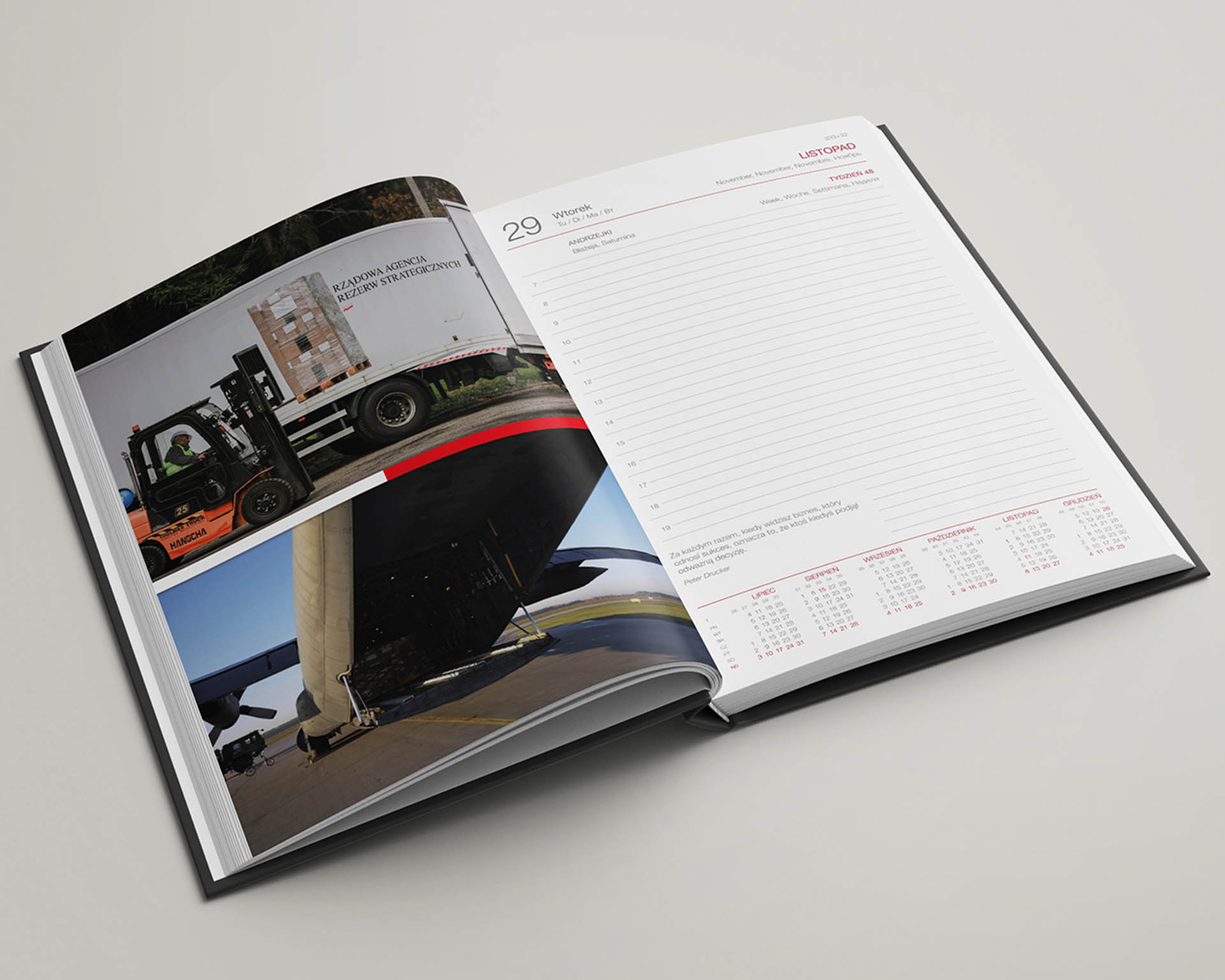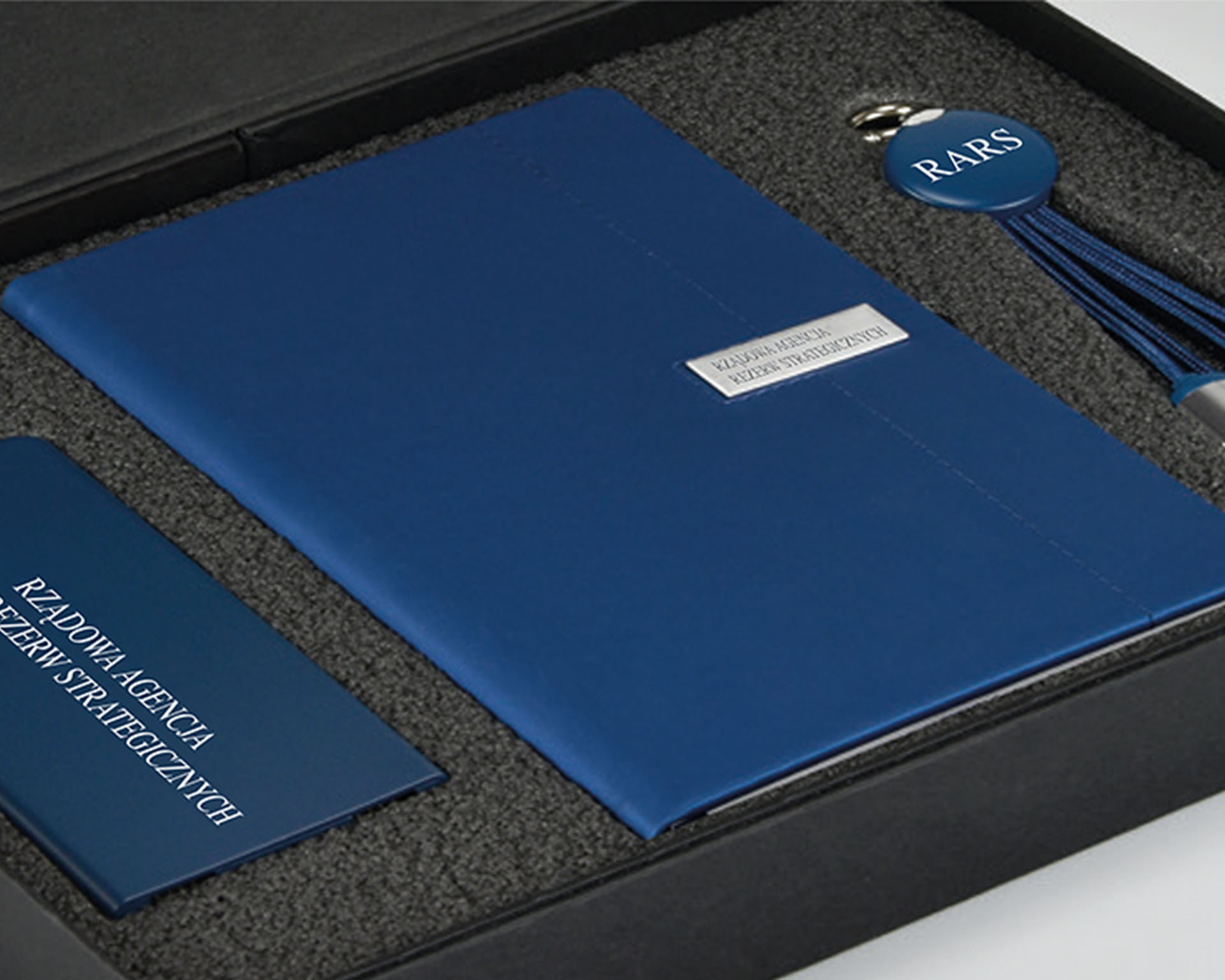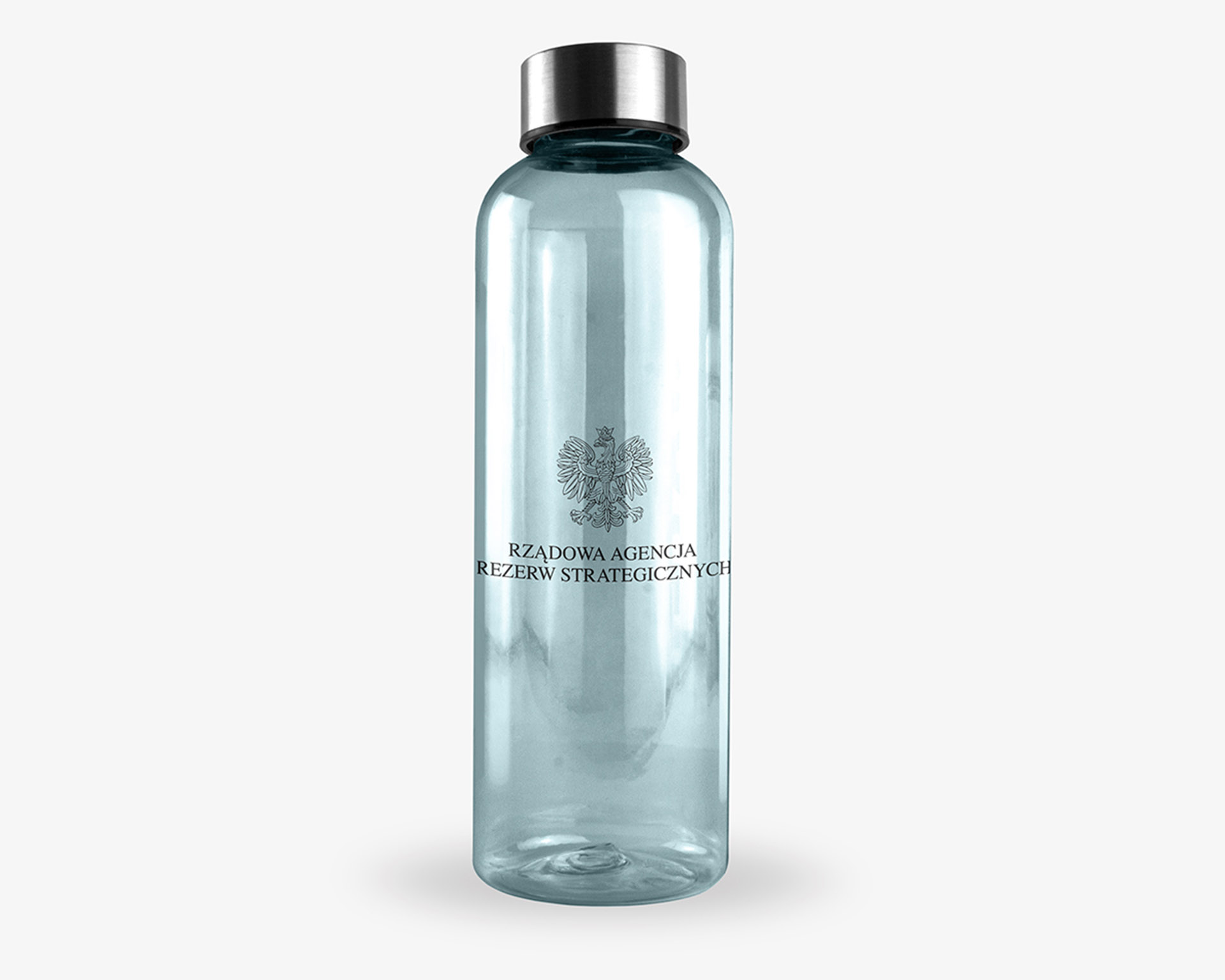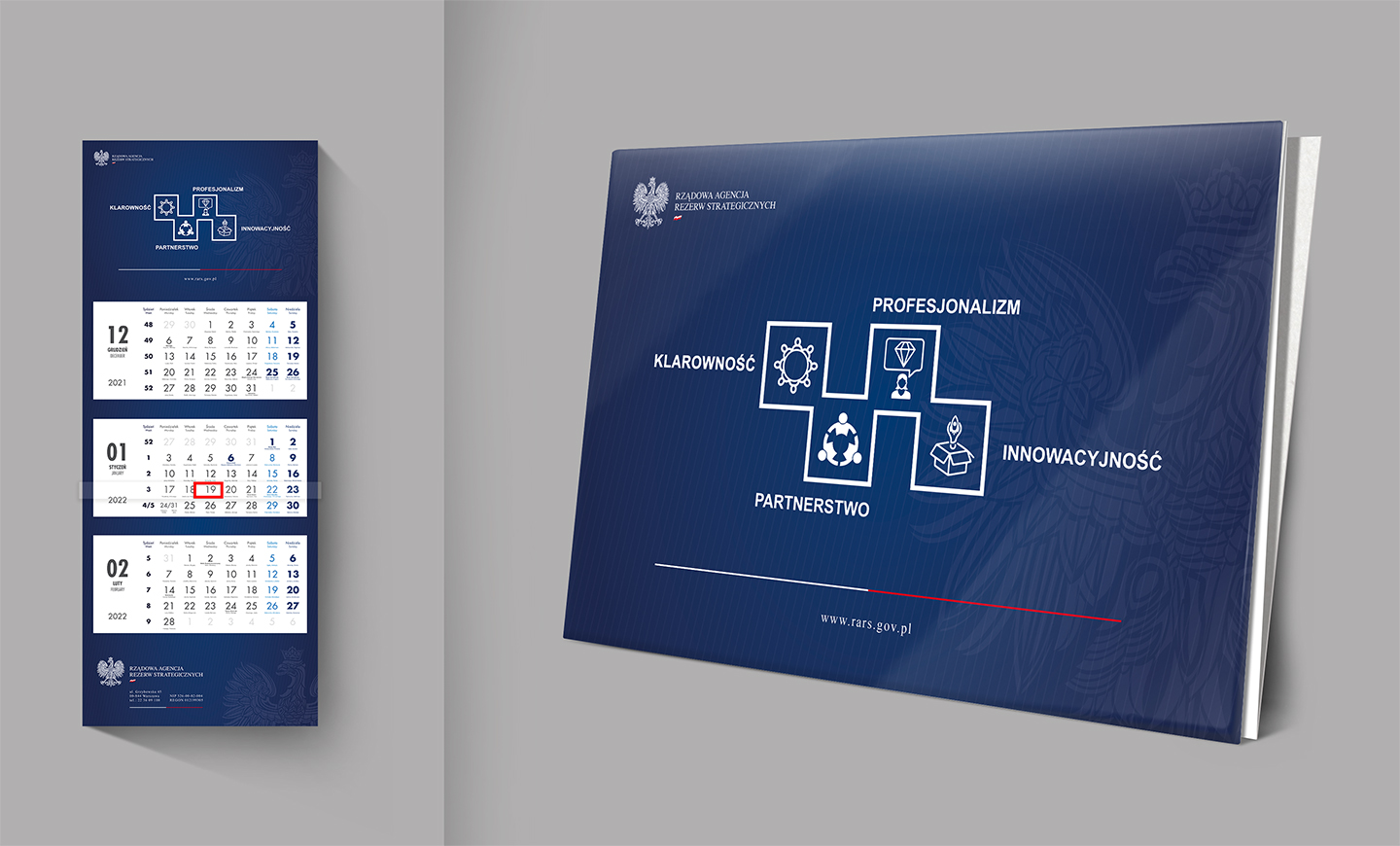 Promotional gadgets and tri-fold calendar
A consistent series of products
The Energy Set included an A5 notebook, a power bank and a USB splitter. The set was marked with the engraving technique, while the logo was printed on the box using the UV printing method.

Glass bottle with a printed logo. The gadget is perfect for traveling or similar purposes.

The three-piece calendar has been prepared consistently for projects in the book calendar. The calendar model had one elongated space for an advertisement and tabs. The project included the preparation of an individual calendar, which included the client's colors, the marking of holidays and an original look.